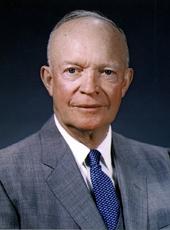 White House Statement Concerning the Admission of Additional Hungarian Refugees.
THE PRESIDENT ANNOUNCED today that the United States will offer asylum to 21,500 refugees from Hungary. Of these, about 6500 will receive Refugee Relief Act visas under the emergency program initiated three weeks ago. The remaining 15,000 will be admitted to the United States under the provisions of Section 212 (d) (5) of the Immigration and Nationality Act. When these numbers have been exhausted, the situation will be re-examined.
The President emphasized that the flight of refugees into Austria had created an emergency problem which the United States should share with the other countries of the free world. Because of this emergency, those refugees who seek asylum in the United States will be brought here with the utmost practicable speed.
The President pointed out that the immigration visas available for Hungarian escapees under the Refugee Relief Act are practically exhausted and that the emergency compels the only other action which is available, namely, action under the provisions of the Immigration and Nationality Act which authorizes admission on parole.
Persons admitted into the United States on parole have no permanent status in the United States, but the President will request the Congress in January for emergency legislation which will, through the use of unused numbers under the Refugee Relief Act, or otherwise, permit qualified escapees who accept asylum in the United States to obtain permanent residence.
The President also stated that it was his intention to request the Congress to include in such legislation provisions which would allow at least some of the escapees who have proceeded to other countries for asylum to have the opportunity to apply for permanent resettlement in the United States, having in mind particularly the fact that many of those refugees undoubtedly have relatives here.
The President pointed out that other nations have already made increasingly generous offers of asylum and have waived the ordinary restrictions imposed upon immigration.
The President said that he had directed the Secretary of Defense to work out arrangements for the transportation of these refugees to the United States in accordance with agreements to be made with the Austrian Government and the Intergovernmental Committee for European Migration.
In making his announcement, the President said that providing asylum to these Hungarian refugees would give practical effect to the American people's intense desire to help the victims of Soviet oppression. It will also materially assist the Government of Austria, which has responded so generously to the refugees' needs, to carry out its policy of political asylum.
Note: This statement was released at Augusta, Ca.
On December 6, 1956, the White House announced that transportation arrangements had been completed for bringing 21,500 Hungarian refugees to the United States with the utmost possible speed by air-lift and sea-lift.
Dwight D. Eisenhower, White House Statement Concerning the Admission of Additional Hungarian Refugees. Online by Gerhard Peters and John T. Woolley, The American Presidency Project https://www.presidency.ucsb.edu/node/233926