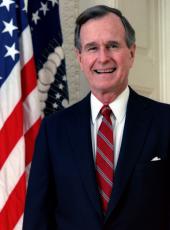 White House Fact Sheet on the Proposed Increase in Federal Disability Benefits
The "Substantial Gainful Activity" (SGA) Concept
The Social Security Act defines disability as the "inability to engage in any substantial gainful activity by reason of any medically determinable physical or mental impairment which can be expected to result in death or which has lasted or can be expected to last for a continuous period of not less than twelve months." Meeting this definition is the prerequisite for disabled persons to become eligible for the Federal Government's two largest programs offering cash assistance to the disabled, Social Security Disability Insurance (DI) and Supplemental Security Income (SSI).
The Secretary of Health and Human Services has set the "substantial gainful activity" (SGA) level for nonblind persons at $300 in earnings per month. Under the proposed regulation announced today, that amount will increase to $500 per month. (The level for blind persons is set by law, and is currently $740 per month and will not be affected by the regulation.)
The proposed regulation also affects the "trial work period" (TWP). Presently, if a DI recipient returns to work and earns more than $75 per month or exceeds 15 hours of self-employment, the individual enters a TWP. Under the proposed regulation, the levels that trigger entry into the TWP would rise to $200 or 40 hours.
In the DI program, if a disabled person begins to work, benefits continue during a 9-month trial work period (TWP), a 3-month grace period, and then during any months in a 36-month reentitlement period in which earnings fall below the SGA amount. The 3-month grace period begins whenever an individual has accumulated 9 months of trial work.
In the SSI program, a disabled recipient has his or her payment reduced $1 for each $2 in earnings beyond $65 per month. At the point where earnings reach the SGA level, benefits are continued under certain circumstances under the "1619 program," named for the section of the Social Security Act that established it.
Numbers Affected, Costs, Populations
The increased SGA amounts are expected to allow up to 71,000 individuals to retain or regain SSI or DI benefits. FY '90 costs will be $60 million, rising to $197 million per year in FY '94, for a 5-year total of $699 million.
DI pays benefits to 2.83 million workers and 1.24 million husbands, wives, and children of disabled workers. SSI makes payments to 3.03 million blind and disabled individuals, of whom 573,000 are age 65 or older.
DI makes payments to individuals insured under Social Security who have not reached the minimum age for old age benefits, regardless of income. SSI is a means-tested program.
George Bush, White House Fact Sheet on the Proposed Increase in Federal Disability Benefits Online by Gerhard Peters and John T. Woolley, The American Presidency Project https://www.presidency.ucsb.edu/node/263014