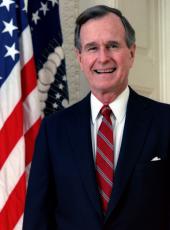 White House Fact Sheet: Consumer Choice in Auto Insurance
President Bush announced a proposal today that would allow consumers to save 20 to 30 percent on their auto insurance premiums, for a potential nationwide savings of $20 to $30 billion annually. These savings would be achieved by giving consumers the opportunity to waive their right to sue for pain and suffering damages (thereby also insulating themselves against lawsuits for such damages) and to elect insurance coverage payable by their own insurer regardless of fault.
The Problem
The current auto insurance system is a source of consumer outrage. Insurance premiums, now more than $1,000 per car in many areas, grew at almost 3 times the rate of inflation in the 1980's, forcing many lower income Americans to drive uninsured.
A root cause for escalating rates is the pain and suffering component of tort awards. Nationwide, coverage for pain and suffering awards constitute 15 percent of insurance costs, while litigation costs (which are driven largely by the prospect of pain and suffering awards) account for another 10 percent.
There are other wasteful costs as well under the current system, such as incentives to inflate medical costs. In particular, a recent study by the Insurance Research Council showed that people involved in auto accidents obtain more expensive medical treatment if they file a claim against the other driver than if they collect from their own insurer, regardless of fault.
If there were fewer lawsuits for pain and suffering, overall auto insurance rates could drop sharply. Under current law, however, consumers cannot purchase auto insurance that omits coverage for pain and suffering.
The Solution
The President stated that on the first day of the next session of Congress, he will submit legislation proposing a Federal statute to permit purchasers of automobile insurance to opt out of pain and suffering claims.
Under the President's proposal:
Consumers would be allowed to waive their right to sue for noneconomic (i.e., pain and suffering) damages. In return, they would be insulated from noneconomic damage claims by other motorists.
Those electing to waive the right to sue for noneconomic damages would purchase personal insurance protection coverage, under which they would collect economic damages without regard to fault from their own insurer instead of suing other motorists. This would largely eliminate litigation costs and avoid the lengthy payment delays (usually 18 months or more) that are common under the current system.
Those motorists not waiving this right would retain their coverage under the tort liability system. They would purchase coverage from their own insurer to cover all damages (for both economic and noneconomic losses) negligently caused by drivers who elect the personal insurance protection plan.
All motorists would retain the right to sue for pain and suffering caused by intoxicated or criminally negligent drivers.
All motorists would also be able to sue for all economic damages based on fault in excess of their own insurance coverage.
The Benefits of the President's Proposal
Although the proposal would benefit all motorists, the greatest cost benefits would go to consumers in high-premium areas, and especially to poor inner-city residents, many of whom now drive illegally without insurance. This proposal presents a sharp contrast to the nonmarket approaches preferred by the Democrats, such as mandatory rollbacks, surcharges on insurers, and rigid rate regulation, which try to force businesses to engage in losing ventures. This proposal also reinforces the President's call for legal reform and makes clear that consumer empowerment and choice is the key to better insurance.
George Bush, White House Fact Sheet: Consumer Choice in Auto Insurance Online by Gerhard Peters and John T. Woolley, The American Presidency Project https://www.presidency.ucsb.edu/node/267019