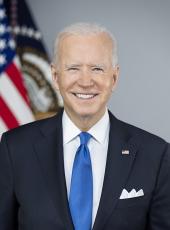 WHAT THEY ARE SAYING: Young Leaders Applaud House Passage of Build Back Better Act
Following the House passage of the Build Back Better Act, young leaders applauded how the historic legislation will invest in a brighter, more equitable future for young people, and make it easier for American families to break into the middle class while lowering costs, creating good-paying, union jobs, and dealing everybody into the economy.
As Nobel Prize-winning economists and independent ratings agencies have confirmed, the Bipartisan Infrastructure Law and Build Back Better Act are fully paid for, will reduce the deficit, and ease inflationary pressures by making the wealthiest individuals and corporations pay their fair share and stopping them from cheating on their tax bills.
Young leaders from across the country are applauding the passage of the historic legislation through the House and call on the Senate to take urgent action so President Biden can sign it into law and ensure we can build back better.
See below for what they are saying:
Alliance for Youth Action: "Breaking: The House of Representatives just passed the #BuildBackBetter Act! This is a historic investment in:
Child Care
Universal Pre-K
Civilian Climate Corps
Immigration Relief
Health Care
Paid Family Leave
Pell Grants
And more!
While we are celebrating these wins in the #BuildBackBetter Act, key provisions like #FreeCollege and student debt relief were not included. We'll keep fighting until we win financial freedom for student loan borrowers." [Tweet, 11/29/21]
Generation Progress: "BREAKING: This morning the House passed the #BuildBackBetter Act, a transformative bill that will greatly improve economic security for many young people and invest in issues that we care about, including climate change and community violence. This is great news!" [Tweet, 11/19/21]
March for Our Lives: "Let's get this done! Investing in community violence intervention efforts, universal Pre-K, & more are investments in dismantling the ROOT CAUSES of gun violence. We can't keep pulling people out of the river without looking upstream to see why they fell in." [Tweet, 11/19/21]
NextGen America: "The #BuildBackBetter Act includes critical funding for:
The largest investment in climate action in history
Universal pre-K and an expansion of the Child Tax Credit
An expansion of affordable healthcare
New investments in higher education
While this bill is far less ambitious than President Biden officially proposed, this is an important step towards creating a better, more just future for working families and the American people. Now, onto the Senate!" [Tweet, 11/19/2021]
Team ENOUGH: "VICTORY: The House just passed @POTUS's #BuildBackBetter act which includes $5 BILLION (that's right, BILLION) in community violence intervention funding! In the fight to #EndGunViolence, community violence intervention groups are crucial!" [Tweet, 11/19/21]
United We Dream: "BREAKING: The House of Representatives has just voted to include immigration in the Reconciliation Bill! This version of the BBB package includes protections for millions of immigrants in the form of a Parole program." [Tweet, 11/19/21]
Voters of Tomorrow: "By investing in universal pre-k, paid family leave, higher education, & the fight against climate change, @POTUS is standing up for working-class families, & the future of Gen Z. The #BuildBackBetterAct is a major step toward our vision for a more prosperous, equitable nation." [Tweet, 11/19/21]
Young Evangelicals for Climate Action: "It is time for serious, historic climate action. We know that we do not have time to waste; our neighbors are suffering from the weight of climate change now, and our future is in danger. We also know that we cannot address climate change without addressing interconnected concerns like racial and economic injustice, and so we are pleased that the Build Back Better Act would target 40% of investments in communities on the frontlines of climate change and also includes a new Civilian Climate Corps. While the price tag of this vital bill may seem large, it truly pales in comparison to the steep price tag of inaction. This year alone, climate-fueled extreme weather has cost our economy a record-breaking $105 billion in property and infrastructure damage and over 500 lives lost. We cannot afford to ignore climate change any longer. Once signed into law, Build Back Better will create jobs, improve the economy, and build more resilient communities, all while addressing the climate crisis… As the Build Back Better Act heads to the Senate for consideration, we urge senators to fulfill their moral responsibility to boldly address the climate crisis and to stop playing political football with our future. It is time for climate justice. Young people are watching, and we will not accept anything less." [Statement, 11/19/21]
Young Invincibles: "Today by passing the #BuildBackBetter Act, the House prioritized a health coverage option for Americans trapped in the Medicaid gap. #BuildBackBetter. Americans need to come out of this pandemic with the certainty that we can access health care when we need it." [Tweet, 10/20/21]
Joseph R. Biden, WHAT THEY ARE SAYING: Young Leaders Applaud House Passage of Build Back Better Act Online by Gerhard Peters and John T. Woolley, The American Presidency Project https://www.presidency.ucsb.edu/node/353522