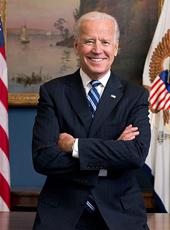 WHAT THEY ARE SAYING: Support Continues for President Biden's American Jobs Plan
Following yesterday's announcement of the American Jobs Plan, community leaders and organizations across the country continued to express enthusiasm for the historic investments in American workers and communities. The plan is a once-in-a-generation investment in our country's future, and is set to create millions of good-paying jobs, rebuild our country's infrastructure, and position the United States to out-compete China.
Here is what they are saying about the American Jobs Plan:
Business Community
American Traffic Safety Services Association (ATSSA): "ATSSA applauds President Biden, Secretary [Pete] Buttigieg and the administration on ensuring that roadway safety is front and center in the American Jobs Plan," ATSSA President & CEO Stacy Tetschner said. "Between increasing funding for roadway safety projects, a focus on pedestrian and bicyclist safety, encouraging and funding vision zero programs, and noting the emotional toll that roadway fatalities and serious injuries have on American families, this proposal will put us on a path of reducing fatalities toward zero in the decades to come. ATSSA looks forward to working with the Biden administration and Congress to make zero fatalities a reality through investments in roadway safety infrastructure."
Rural and Energy Community Leaders
Tom Cormons, Appalachian Voices, Executive Director: "Appalachian communities have been fighting for years to see the kinds of investments that the American Jobs Plan includes. Prioritizing abandoned mine land reclamation will not only address the environmental hazards left behind by the coal industry, but also employ thousands of people across the region. This investment paired with clean energy incentives, broadband expansion, and worker transition programs will provide a much-needed boost to coal communities across America that have given the nation so much."
Veronica Coptis, Center for Coalfield Justice, Executive Director: "President Biden's infrastructure plan is a huge first step toward investing in our communities. While the scope and standards of the plan provide a very solid foundation, much more is needed: We need Congress to go even bigger. As it is, the plan will address roughly 1/3 of what is needed nationally to equitably rebuild our country. Now President Biden must express support for the National Economic Transition Platform, which will ensure direct investment in coalfield communities. The NET platform is based on community-driven solutions from those of us who know what we need because we live here."
Brandon Dennison, Coalfield Development, CEO: "Rural entrepreneurs and citizen-leaders have been cobbling together incredibly innovative solutions to pressing problems for generations. We've been doing so with very limited resources. Now, in the American Jobs Plan, we finally have a chance to get the level of investments needed to not just survive, but to actually build the new, more fair, more just economy that's desperately needed. Local people have solutions to pressing problems. We just need the resources to scale these solutions. The American Jobs Plan is an historic opportunity to improve the quality-of-life and well-being for all Americans, including the far too many rural Americans who have been left out of far too many opportunities. The positive impacts of this plan will reverberate for generations."
Natalie Roper, Generation West Virginia, Executive Director: "Everyone deserves to feel like they have the opportunity to succeed and pursue the kind of careers they choose. But too many people feel like they have to leave West Virginia to do that, feeling stuck or pushed out with limited opportunities and limited choices. At Generation West Virginia, we have seen that a different future is possible when young people have access to a diversity of career pathways and support. With this exciting federal investment and commitment, successful local solutions can be scaled to continue to build a future where people aren't choosing between leaving home and the economic opportunity they deserve."
Heidi Binko, Just Transition Fund, Executive Director
"For far too long, the rural and tribal communities that powered America have been left out and left behind of the economic prosperity the rest of the country has enjoyed. The American Jobs Plan is an ambitious first step to tackle this challenge. Building from solutions developed by local leaders, and calling for key infrastructure investments like broadband that have far-reaching economic and equity benefits, the Plan proves the Biden Administration is listening to the people and workers most affected by these challenges. If done right, the plan can spur inclusive economic growth to create more opportunity in rural America, address inequities, and give our country a fighting chance to tackle climate change."
Peter Hille, Mountain Association, President: "President Biden's infrastructure plan is a significant start to accelerate a just transition for people in the coalfields. Developing an economy that works for everyone in coal communities must be a priority for every policymaker, and the Mountain Association and many of our partners worked hard on the National Economic Transition platform to provide a policy road map to show them the way. We're excited to see many of the priorities of that platform reflected in the President's plan, including investments in community-driven solutions that can develop each community's unique potential assets into job-creating engines, from tourism to agriculture to clean energy. Now, we're eager to ensure these proposals become a reality, guided by the perspectives and expertise of the communities they could benefit."
Anthony Flaccavento, SCALE,Inc., President: "As a farmer who has worked with hundreds of other producers to make a path forward after tobacco farming collapsed, the American Jobs Plan is a breath of fresh air. We've been singing the same tune for many years now: Let us lead, invest in home-grown solutions, and stick with us long enough to build real wealth and lasting capacity. I reckon that good things come to those who wait, because it looks to me like the Biden plan just might make that possible!"
Nicole Horseherder, Tó Nizhóní Ání, Executive Director: "This plan is a step in the right direction. The more time that the Biden Administration commits to supporting a just transition, the more problems that can be resolved for communities facing pollution and economic collapse. This Administration has the opportunity to effectively bring back communities that have lived in the shadows of the coal industry, shouldering the costs and the devastation while other communities benefited and grew."
Barbara Vasquez, Western Organization of Resource Councils, Member from Cowdrey, Colorado: "Paying to plug and reclaim the oil and gas industry's burgeoning inventory of orphaned and abandoned wells, infrastructure, and roads across the country is the right thing to do now. It will create tens of thousands of jobs, end emissions that damage public health and climate, and resolve the mess that has been impacting farmers, ranchers, and others who rely on the land,"
Gun Violence Prevention Leaders and Organizations
Fred Guttenberg: "I am truly emotional at the importance of this announcement. Thank @POTUS for doing this and for working with groups across this country who deal with gun violence every day. This is proof we can do more to save lives from gun violence. This is only the beginning." [Tweet, 3/31/21]
Fatimah Loren, Executive Director of the Health Alliance for Violence Intervention: "#GunViolence is a public health crisis. This morning @POTUS has unveiled a $5B commitment to community violence intervention, a historic investment focused on addressing structural racism in communities of color. Join me in thanking Biden Administration to #fundpeace @TheHAVI" [Tweet, 3/31/21]
Ruth Zakarin, Executive Director, Massachusetts Coalition to Prevent Gun Violence: "Huge news!! Investing in communities most impacted and community based violence intervention programs is critical in the work to #EndGunViolence" [Tweet, 3/31/21]
Daniel W. Webster, Director of the Johns Hopkins Center for Gun Policy and Research: "Bravo! Congrats @impastormike_@EricaFordNYC @CJACTIONFUND @TheHAVI @DeVoneBoggan @shanib44 and the #fundpeace movement. Clapping hands sign Clapping hands sign" [Tweet, 3/31/21]
Faith Leaders
Tori Goebel, National Organizer and Spokesperson Young Evangelicals For Climate Action: "The COVID-19 crisis has highlighted intense, historic inequalities and it is abundantly clear that our current systems are deeply flawed. This is a unique moment to boldly transform our society and create a better future, and that is why we are glad that President Biden is introducing the American Jobs Plan and calling on Congress to act...The President's plan would invest over $2 trillion dollars over the next eight years to improve and transform our internet infrastructure, water systems, electricity grid, and transportation systems. In addition to improving climate resiliency, this plan incentivizes the clean energy transition and lives up to President Biden's campaign promise to target 40% of climate and clean infrastructure investments in the communities most impacted by climate change, systemic racism, and economic injustice." [Statement, 4/1/21]
Dayenu: We applaud @POTUS's #AmericanJobsPlan for economic recovery and job growth through bold climate action. Congress now has a once-in-a-generation opportunity to deliver real economic and racial justice while accelerating the transition to 100% clean energy. [Tweet, 4/1/21]
Engage Action: This week, @POTUS introduced the #AmericanJobsPlan. This bold, $2 trillion plan creates jobs, invests in our middle class, strengthens our infrastructure, and so much more. We need Congress to take swift action. #BuildBackBetter [Tweet, 4/1/21]
Evangelical Environmental Network: "Today, @POTUS introduced a $2 trillion plan to restore our leadership in clean energy, infrastructure, and the electric grid. We must jump start our economy and ensure that no one gets left behind. #RebuildNow #TimeToAct" [Tweet, 4/1/21]
LDS for Biden-Harris: Statement of Support: "This week, President Biden unveiled his American Jobs Plan (found here). While we're not saying that all Latter-day Saints in the US have to support the plan, we find much in it that is "praiseworthy…of good report." As we have said, Joe Biden values our values, and we see President Biden's commitment in the way the American Jobs Plan values the laborer, encourages provident living, and promotes responsible stewardship over our shared creation, helping create a better world for our families." [Statement, 4/1/21]
Religious Action Center of Reform Judaism: "President Biden's #AmericanJobsPlan would make unprecedented investments in clean energy & pave the way for an equitable recovery. Now Congress must work to enact #JustGreenRecovery legislation. Urge Congress to prioritize climate & environmental justice." [Tweet, 4/1/21]
Governors
Vermont Governor Phil Scott: "Investing in infrastructure is critical for securing America's economic future. I thank @POTUS for making this a priority and look forward to working with him, @NatlGovsAssoc and our congressional delegation, in a bipartisan fashion, to make sure the needs of every state are met." [Tweet, 4/1/21]
Connecticut Governor Lamont: "What President Biden has unveiled is exactly the kind of investment needed to move our country and our state forward. If our country is going to remain competitive on the world stage, then we must start with rebuilding our infrastructure, providing secure and well-paying jobs, making our energy grid cleaner and more reliable, and increasing access to broadband. I have supported many of these efforts at the state level here in Connecticut, with specific focus on closing the digital divide, making historic investments in offshore wind, fighting for a cleaner environment, and pushing our state to invest in bridges, roads, and public transit. This leadership in Washington is exactly how our state and nation will emerge from the COVID-19 pandemic stronger than ever before." [Statement, 4/1/21]
Nevada Governor Steve Sisolak: "I am thrilled to see transportation electrification outlined as a priority in [President Biden's] infrastructure plan and a goal of 100% electrified bus system and federal fleet, with the workforce development to support it! #NevClimateAction #BuildBackBetter" [Tweet, 3/31/21]
Washington Governor Jay Inslee: "I applaud President Biden for laying out a vision to spur America's economic recovery with a transformative commitment to jobs and infrastructure. This is a tremendous step forward in the fight against climate change. It is a big, bold, but appropriately scaled plan. I applaud the inclusion of a federal clean electricity standard and a goal of 500,000 electric vehicle chargers by 2030, as well as strong investment in clean energy, transit, water and housing, and infrastructure. The 'American Jobs Plan' makes clear that Biden-Harris administration understands the urgency of our climate crisis and upholds my deep commitment to environmental justice. Transitioning to a clean energy economy creates jobs, and the success of our investments in zero-emission vehicles, clean buildings and the largest transportation package in state history is proof. We in Washington state are a model for what this proposal will accomplish. I share the president's belief that meeting America's infrastructure needs means taking an inclusive approach across sectors, and that equity for underserved communities must infused into this work. The COVID-19 pandemic has starkly illustrated the costs of federal underinvestment in our public health infrastructure. Ensuring resilience against climate change means making a significant investment in rehabilitation of our public buildings and hazard mitigation, as well as forest and watershed health. And investments in our workforce, including caregivers and health care workers, is at the heart of providing an economically secure future for everyone. Federal investments in all of these areas will build on steps we've taken here in Washington. It's long past time that we invest in America, and this proposal will create jobs while taking steps to address inequities in our tax code. I'm also pleased to see the president's plan eliminates subsidies for fossil fuel companies that have no place in our tax code. I urge Congress to move swiftly toward shaping this vision into legislation over the next several months, and I look forward to working with Washington's congressional delegation to help advance Washington's priorities." [Statement, 3/31/21]
Pennsylvania Lieutenant Governor John Fetterman: "If infrastructure is Elvis, Pittsburgh is Graceland. PA helped build the infrastructure of this country, and we're proud to welcome the President back to our state. We need these upgrades. This is a slam dunk for counties in PA and across the country." [Tweet, 3/31/21]
Mayors
Mayor McKinley L. Price, president of the African American Mayors Association: "The Biden Administration's proposed infrastructure plan would uplift communities across the nation. The plan promises bold action to address issues with broad bipartisan support, including improving our roads and bridges, making our infrastructure more environmentally-friendly, and expanding broadband access. All of this will create jobs and supercharge our economy. The plan also recognizes the fact that racial inequities have long plagued our infrastructure and takes steps to address it." [Statement, 4/1/21]
Mayor Ben Walsh, Syracuse, NY: "Thank you, @POTUS, for shining light on the I-81 project in your #AmericanJobsPlan. With your help, #Syracuse is ready to "reconnect neighborhoods...create opportunities...advance racial equity and environmental justice...and promote affordable access." [Tweet, 4/1/21]
Mayor Eric Johnson, Dallas, TX: "The American Jobs Plan has the potential to be transformative for Dallas. It can help us invest in our infrastructure and housing in an equitable, sustainable, and neighborhood-friendly way. And it can create jobs now while preparing our residents for the careers of the future." [Tweet, 4/1/21]
Mayor Erin Mendenhall, Salt Lake County, UT: "This investment in our workforce and infrastructure over the next 8 years will be game changing for cities and states across the nation. Let's get it done." [Tweet, 4/1/21]
Mayor Bill Wild Westland, MI: "@WhiteHouse briefing today with @SecMartyWalsh on President Biden's American Jobs Plan. America's Mayors are joining @POTUS in calling on Congress to make a historic and overdue investment in our roads, bridges, rail, ports, airports and transit." [Tweet, 4/1/21]
Georgia League of Cities: "A lot has changed for #gacities in the last year, from the economy and infrastructure to housing and education. @leagueofcities wants to hear about those changes so they can help communities best use #AmericanRescuePlan funds." [Tweet, 4/1/21]
Mayor Adler Steve Adler, Austin, TX: We can't just recover, we need to #BuildBackBetter. Investments in clean energy, clean transportation, and climate action are good for Austin and for America. #ClimateMayors" [Tweet, 4/1/21]
Mayor Eric Garcetti, Los Angeles, CA: ".@POTUS' #AmericanJobsPlan will create good-paying jobs & build the infrastructure of our economic competitiveness in a way that's equitable, sustainable, & just. For LA & other cities, these investments mean more workers back on the job, earning paychecks, leading our recovery. [Tweet, 4/1/21]
Mayor Lori Lightfoot, Chicago, IL: "We can't build an inclusive recovery from this pandemic with temporary scaffolding. We need transformative long-term federal investment. @POTUS's #AmericanJobsPlan would create scores of good-paying jobs & unprecedented investment in transportation, clean water, broadband & more." [Tweet, 4/1/21]
Mayor Hillary Schieve, Reno, NV: "We take the climate crisis seriously. Reno's average annual temperature rose more than 7 degrees Fahrenheit over the past 50 years. Some of the steps are large -- we have upgraded nearly every city-owned light, we are doubling our urban forest canopy, encouraging expansion of electric vehicle and solar-energy infrastructure, and ensuring that new development projects in our regional, neighborhood and employment centers contribute to vibrant and walkable neighborhoods. We are also growing at a rapid pace so development, good paying jobs and healthy homes and buildings are a priority to the City of Reno." [Tweet, 4/1/21]
Mayor Sylvester Turner, Houston, TX: "In red and blue states across the country, mayors need additional investments in clean energy to create jobs and strengthen our communities. In Houston, we have seen far too many times how climate change can lead to tragedy. Our current infrastructure to face these challenges is outdated, but with significant investment, we can build more resilient and sustainable cities and lead a global energy transition. With a strong federal partner, we can do just that." [Tweet, 4/1/21]
The Climate Mayors: "Cities across America know how to work hard. @POTUS, @ClimateMayors are ready to #BuildBackBetter with major investments in clean energy, clean transportation, and clean water to put people back to work and create a more equitable, sustainable, and resilient future." [Tweet, 4/1/21]
Mayor Bill De Blasio, New York City, NY: "A recovery for all of us requires strong federal investments in infrastructure and jobs. President Biden meets the moment with the American Jobs Plan, which includes investments critically important to New York City including billions for public housing, transit, broadband and workforce development. This plan also treats climate change as the urgent crisis that it is, with new opportunities to create green jobs and make our cities more resilient. I thank President Biden for his leadership and look forward to working with our partners in Congress to get this done." [Statement, 4/1/21]
Attorney General Josh Shapiro, PA: "5 of the towns sampled in this study are in PA. The science is clear, these chemicals pose a danger to our health and our environment. @POTUS is in Pittsburgh today unveiling an infrastructure plan that would help clean and protect our drinking water." [Tweet, 4/1/21]
Joseph R. Biden, WHAT THEY ARE SAYING: Support Continues for President Biden's American Jobs Plan Online by Gerhard Peters and John T. Woolley, The American Presidency Project https://www.presidency.ucsb.edu/node/349364