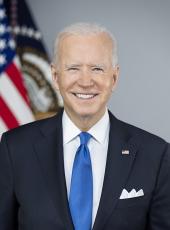 WHAT THEY ARE SAYING: One Year Anniversary of Bipartisan Infrastructure Law
One year ago, President Biden signed the Bipartisan Infrastructure Law ? a once-in-a-generation investment in our nation's infrastructure and competitiveness.
To date, the Administration has announced over $185 billion from the Bipartisan Infrastructure Law and nearly 7,000 specific projects, reaching over 4,000 communities across all 50 states, D.C., and the territories. The President, Vice President, Cabinet, and senior federal leaders have traveled on more than 200 trips to all 50 states, as well as D.C., Puerto Rico, and territories.
The Biden-Harris Administration is already following through on its promise to deliver results by rebuilding our roads, bridges, ports, and airports, upgrading public transit and rail systems, replacing lead pipes to provide clean water, cleaning up legacy pollution, providing affordable, high-speed internet to every family in America, delivering cheaper and cleaner energy, creating good-paying jobs, and building a clean energy economy.
Here's what people are saying about the one year anniversary of the Bipartisan Infrastructure Law:
Members of Congress
Majority Whip, Chair of the Senate Judiciary Committee Dick Durbin: "One year ago, @POTUS signed the Bipartisan Infrastructure Bill into law & we have already begun rebuilding, expanding, and modernizing our state's infrastructure. I will continue to make sure that Illinoisans see the tangible impacts of this bill." [Tweet, 11/15/22]
Chairman of the Senate Small Business and Entrepreneurship Committee, Maryland Senator Ben Cardin: "The Bipartisan Infrastructure Law is what this country desperately needed a year ago to start future-proofing our economy. We've committed $97 billion for climate solutions like a national network for electric car chargers and modernizing the electric grid." [Tweet, 11/15/22]
Chairwoman of the Senate Health, Education, Labor and Pensions Committee, Washington Senator Patty Murray: "It's been 1 year since @POTUS signed the #BipartisanInfrastructureLaw and kickstarted a once-in-a-generation investment in Washington state's infrastructure. New roads, faster trains, better transit, more ferries, good-paying jobs?it's infrastructure decade!" [Tweet, 11/15/22]
Chairwoman of the Senate Agriculture, Nutrition and Forestry Committee, Michigan Senator Debbie Stabenow: "Time flies! It has been one year since the Infrastructure Investment and Jobs Act became law. A great day to celebrate the $135 million investment to improve Michigan airports." [Tweet, 11/15/22]
Chairman of the Senate Energy and Natural Resources Committee, West Virginia Senator Joe Manchin: "One year ago, President Biden signed our historic and bipartisan Infrastructure Investment and Jobs Act into law to help address the infrastructure needs of our nation while creating good-paying jobs and growing our economy. In the last year, West Virginia has received more than $1.9 billion in funding to address our crumbling roads and bridges, expand reliable, affordable broadband access and replace our old drinking and wastewater systems across the state. Over the next decade, West Virginia will continue to see billions of dollars invested in our great state to help spur economic growth and support the needs of our communities. This is a once in a generation investment into our infrastructure needs across the country, and I'm proud to see these funds put to work across the Mountain State." [Statement, 11/15/22]
Chairman of the Senate Veteran's Affairs Committee, Montana Senator Jon Tester: "One year ago today, I worked with five Republicans, four Democrats, and the White House to get our bipartisan infrastructure bill signed into law. And one year later, Montana's seeing results." [Tweet, 11/15/22]
Alaska Senator Lisa Murkowski: "One year ago the Infrastructure Investment and Jobs Act was signed into law and Alaskans are now receiving good news from it on a near-daily basis, with nearly $3 billion already announced for Alaska. he bipartisan infrastructure law is bringing clean water & broadband to every corner of Alaska, improving airports & expanding strategic ports, & has given the Alaska Marine Highway System a new lease on life. For more info, visit the link below: https://t.co/rJ7xSVwFdH" [Tweet, 11/15/22]
Arizona Senator Kyrsten Sinema: "In the last 365 days, our bipartisan Infrastructure Investment and Jobs law has delivered an unprecedented $2.6 billion in Arizona's drought resilience, wildfire prevention & mitigation, public transit, clean energy, roads & bridges, broadband deployment, and so much more." [Tweet, 11/15/22]
California Senator Dianne Feinstein: "In the year since President Biden signed the Bipartisan Infrastructure Law, communities are already seeing benefits. We're repairing roads, expanding sustainable transportation options, improving access to clean water and much, much more." [Tweet, 11/15/22]
Colorado Senator John Hickenlooper: "It's been ONE year since our historic Bipartisan Infrastructure Bill was signed into law ? and what a year it's been watching it transform Colorado!" [Tweet, 11/15/22]
Colorado Senator Michael Bennet: "A year ago, @POTUS signed the Bipartisan Infrastructure Law ? a once-in-a-generation investment in America's future. This legislation has already delivered to rebuild our highways, invest in clean energy, protect our forests, and bring internet to Coloradans across the state." [Tweet, 11/15/22]
Colorado Senator Chris Kolker: "President Biden's Bipartisan Infrastructure Law is already delivering results for the people of #Colorado: https://whitehouse.gov/wp-content/uploads/2022/11/Colorado-BIL-State-Fact-Sheet-Nov-22.pdf Thank U #POTUS #COSenDem" [Tweet, 11/15/22]
Georgia Senator Raphael Warnock: "A year ago today, robust investments to create jobs and improve Georgia's railroads, highways, public transportation, airports, ports, & more became law. I was proud to secure these investments for the Peach State." [Tweet, 11/15/22]
Illinois Senator Tammy Duckworth: "One year of the Bipartisan Infrastructure Law?one year of my Drinking Water and Wastewater Infrastructure Act and ASAP Act working for cleaner water and more accessible transit stations for all. Here's to an "infrastructure decade" of rebuilding Illinois." [Tweet, 11/15/22]
Michigan Senator Gary Peters: "Today is the first anniversary of the #BipartisanInfrastructureLaw ?? and it's delivering big-time for Michigan's economy, families and communities." [Tweet, 11/15/22]
Nevada Senator Jacky Rosen: "When I joined the bipartisan group of negotiators for the #BipartisanInfrastructureLaw, my top priority was to make sure the bill's key investments in roads and bridges, high-speed internet, airports, and more worked for Nevada. One year since this bipartisan infrastructure package was signed, I'm proud of how much it has already benefited communities all across our state." [Tweet, 11/15/22]
Pennsylvania Senator Bob Casey: "A year ago, @POTUS signed the Infrastructure Investment and Jobs Act into law. It was the single-largest investment in our Nation's infrastructure in generations. Since then, PA has received billions of dollars to upgrade and expand critical highways, bridges, ports, & railways." [Tweet, 11/15/22]
Rhode Island Senator Sheldon Whitehouse: "One year ago, @POTUS signed the bipartisan IIJA that is bringing nearly $2.5B to RI to repair our transportation and water infrastructure, upgrade public transit, improve coastal resiliency, & so much more. All that means good-paying jobs & a retooled economy for the years ahead." [Tweet, 11/15/22]
Rhode Island Senator Jack Reed: "1 year ago, we passed the Bipartisan Infrastructure Law to address some of our nation's most pressing infrastructure needs. Today, the BIL is having a positive impact for RI & continues to deliver funding to upgrade roads, bridges, clean water, transit, technology & more." [Tweet, 11/15/22]
Utah Senator Mitt Romney: "From funding water projects like the Central Utah Project to building transportation systems like High Valley Transit and modernizing wildfire policy through an expert commission, our infrastructure bill has been delivering for Utah since it was signed into law 1 year ago today." [Tweet, 11/15/22]
Virginia Senator Tim Kaine: "It's been one year since the signing of the Bipartisan Infrastructure Law! It's already helping Virginia's economy grow, creating jobs, and making it easier and safer for Virginians to get where they need to go. I'm going to keep making sure Virginians can reap the benefits." [Tweet, 11/15/22]
Virginia Senator Mark Warner: "Happy birthday to the law that keeps on giving. The bipartisan infrastructure law has brought billions to Virginia to construct or improve roads, bridges, airports, abandoned mine lands, public transit, school buses, and more ? and we've got more years of investment ahead!" [Tweet, 11/15/22]
Wisconsin Senator Tammy Baldwin: "It's been one year since @POTUS signed the bipartisan infrastructure bill into law! Since then, we have invested in our roads, bridges, water infrastructure, transit, and so much more. But we're not done yet, we're just getting started!" [Tweet, 11/15/22]
Speaker Nancy Pelosi: "One year ago today, America took a giant leap forward to rebuild our nation while rebuilding our middle class. When President Biden signed the historic Bipartisan Infrastructure Law, we seized a once-in-a-century opportunity to strengthen our nation's crumbling infrastructure, create millions of good-paying Davis-Bacon jobs and reconnect communities divided by projects of the past. "Across the country, communities are already seeing the impacts of this landmark law. Shovels are in the ground right now, repairing roads and bridges, improving airports and waterways, and investing in passenger rail and public transit. At the same time, this law advances Democrats' unyielding commitment to equity and justice: getting lead out of drinking water, expanding broadband access in rural areas, and cleaning up legacy pollution in underserved communities. "Thanks to the visionary leadership of President Biden, and strengthened by the brilliance of T&I Chairman Peter DeFazio, America is back on track to have infrastructure that is the envy of the world ? and can support a thriving 21st Century economy. As we celebrate the anniversary of this extraordinary achievement, Democrats remain fully committed to building on this progress, with lower costs, better-paying jobs and safer communities for all America's families." [Statement, 11/15/22]
House Majority Leader Steny Hoyer: "The Bipartisan Infrastructure Law's investments continue to transform the economic landscape of our country a year after its enactment. This law secured $110 billion to start fixing the more than 173,000 miles of roads and 45,000 bridges in disrepair across the country. In just a year, these federal resources have funded key projects in every state in America, including repairs for more than 2,800 bridges. This legislation also dedicated federal resources to strengthen our seaports, airports, and other trade and transportation hubs to prevent them from becoming bottlenecks that disrupt our supply chains and lead to inflation. Additionally, the Bipartisan Infrastructure Law devoted funding to make public transit more environmentally friendly and accessible for all and to expand it by getting 24,000 buses, 5,000 rail cars, 200 stations, and thousands of miles of track back into operable condition..." [Statement, 11/15/22]
House Majority Whip Jim Clyburn: "In one year, the Infrastructure Investment and Jobs Act has brought over $2.3 BILLION to South Carolina. Money that has gone to improving our roads, bridges, public transit, ports, airports, and ensuring we have access to safe drinking water and broadband. #PeopleOverPolitics." [Tweet, 11/15/22]
Assistant Speaker Katherine Clark: "Today, we celebrate one year of the #infrastructurelaw and decades of good paying, union jobs. We're building a stronger future for working families." [Tweet, 11/15/22]
Chairwoman of the House Appropriations Committee, Connecticut Congresswoman Rosa DeLauro: "One year later, the Bipartisan Infrastructure Law is sending historic investments to CT! We will make our commutes to work & school shorter & safer, help small businesses get their goods to market, ensure our bridges can withstand disasters, & more! #InfrastructureDecade" [Tweet, 11/15/22]
Chairman of the House Foreign Affairs Committee, New York Congressman Gregory Meeks: "One year later and the Bipartisan Infrastructure Law is sending historic investment to states like New York to invest in better roads, bridges, transit, rail, airports, ports, and more. This #InfrastructureDecade, we are building a better America. #NY05" [Tweet, 11/15/22]
Chairman of the House Judiciary Committee, New York Congressman Jerry Nadler: "One year after being signed into law by @POTUS, the Bipartisan Infrastructure Law continues to deliver for New Yorkers. Over $6 billion in funding from the bill is already heading to NY to repair bridges, improve public transit, and ensure access to clean, safe drinking water." [Tweet, 11/15/22]
Chairman of the House Armed Services Committee, Washington Congressman Adam Smith: "One year ago today, @POTUS signed the Infrastructure Investment and Jobs Act into law. This bill didn't just make big investments in our transportation system ? it also provided historic funding for clean drinking water infrastructure, high-speed internet, and our electric grid. I was proud to vote for this bill, which invested billions of dollars and created good-paying jobs in communities across the country - kicking off an #InfrastructureDecade. We'll continue working in Congress to deliver wins for our workers, families, communities, and economy." [Tweet, 11/15/22]
Chairman of the Senate Banking, Housing, & Urban Affairs Committee: "Today we're marking the first anniversary of the #BipartisanInfrastructureLaw. The infrastructure law is creating jobs, supporting American iron and steel, and building infrastructure in Ohio that's made to last ? like the new Western Hills Viaduct." [Tweet, 11/15/22]
Chairman of the Energy and Commerce Committee, New Jersey Congressman Frank Pallone: "Today marks one year since @POTUS signed the #BipartisanInfrastructureLaw into law. As Chairman of @EnergyCommerce, I included provisions in the law that are already delivering federal funding to our state to rebuild our infrastructure and protect public health. Thanks to this new law, NJ has received: ?$3.2 billion for roads, bridges, and roadway safety. $5.5 billion to clean up Superfund and brownfield sites. ?$168 million to provide safe drinking water. ?$7.5 billion to build EV chargers. ?$103 million for clean energy upgrades." [Tweet, 11/15/22]
Alaska Congresswomen Ivy Spohnholz: "Alaska's aging infrastructure has been a drag on building the future we want. The Bipartisan Infrastructure Law makes big investments in broadband, electric vehicle charging and bridges. The funds have just barely started to flow to Alaska but already total over $2.6B." [Tweet, 11/15/22]
California Congressman Ami Bera: "Today marks one year since President Biden signed the Bipartisan Infrastructure Law. This once-in-a-generation investment is already revitalizing our nation's roads and bridges, spurring job growth, and moving our infrastructure towards a greener future." [Tweet, 11/15/22]
California Congressman Ted Lieu: "One year later and the Bipartisan Infrastructure Law is sending historic investment to states like California to invest in better roads, bridges, transit, rail, airports, ports, and more. This #InfrastructureDecade, we are building a better America." [Tweet, 11/15/22]
California Congressman Jim Costa: "One year later and the Bipartisan Infrastructure Law is sending historic investment to states like California to invest in better roads, bridges, transit, rail, airports, ports, and more. This #InfrastructureDecade, we are building a better America." [Tweet, 11/15/22]
California Congressman Jared Huffman: "One year later, the Bipartisan Infrastructure Law is sending historic investment to communities like ours to invest in better roads, bridges, transit, rail, airports, ports, and more. @HouseDemocrats have ushered in an #InfrastructureDecade that will build the future we deserve." [Tweet, 11/15/22]
California Congressman Raul Ruiz: "One year ago, @POTUS signed the Bipartisan Infrastructure Law to invest more than $16 billion in California for an #InfrastructureDecade, create good-paying union jobs, and help our region power our nation's clean energy economy." [Tweet, 11/15/22]
California Congressman Karen Bass: "One year ago today, President Biden signed the Bipartisan Infrastructure Bill into law, which included my provision to bring jobs straight to Los Angeles. As we recover from the pandemic, we must do all we can to get jobs to those who need them most." [Tweet, 11/15/22]
California Congressman Jimmy Gomez: "It's been a year since @POTUS signed the #BipartisanInfrastructureLaw! It will repair our roads + bridges, improve public transit, build a network of EV chargers, invest in clean energy, bolster climate change resilience & so much more." [Tweet, 11/15/22]
California Congressman Tony Cárdenas: "One year ago, @POTUS signed the Infrastructure Investment and Jobs Act into law, kicking off an #InfrastructureDecade. This historic funding is already upgrading our infrastructure, creating good-paying jobs for our community and fighting the climate crisis." [Tweet, 11/15/22]
California Congressman John Garamendi: "One year ago today @POTUS signed the Infrastructure Investment and Jobs Act into law. In the year since the legislation became law, 7,000 new infrastructure projects have been funded in 4,000 communities across all 50 states. This once-in-a-generation investment will rebuild our crumbling infrastructure with American materials and workers. I was proud to attend the first planning session for this legislation in the Oval Office. Thanks to the Infrastructure Investment and Jobs Act, America's infrastructure will once again be the envy of the world." [Tweet, 11/15/22]
California Congresswoman Linda Sánchez: "Happy one year anniversary to the Bipartisan Infrastructure Law! This historic funding is being used to create more good-paying jobs, improve public transit, and provide clean drinking water to communities across Southern California." [Tweet, 11/15/22]
California Congressman Mark DeSaulnier: "A year after @POTUS signed the Bipartisan Infrastructure Law, it is making a historic difference in California through over $16.3 billion in investments to repair our state's infrastructure, create good-paying jobs, improve public transit, and more." [Tweet, 11/15/22]
California Congressman Juan Vargas: "@POTUS signed the #BipartisanInfrastructureLaw one year ago today. Since then, billions have been invested to repair roads, bridges, ports & waterways across our nation, including in #CA51. Democrats deliver #ForThePeople." [Tweet, 11/15/22]
California Congressman Scott Peters: "One year ago, I was at the White House to witness @POTUS sign the bipartisan Infrastructure and Investment Jobs Act (IIJA) into law. This historic legislation is strengthening our nation's crumbling infrastructure & creating thousands of good-paying jobs.? @SanDiegoAirport already received $24 million for T1 through the law's $5 billion Airport Terminals Program. The San Diego Unified Port Authority District also received $5.5 million from @DOTMARAD's Marine Highway Program. This program received $25 million from IIJA. This law is proof that we accomplish great things for our country when we come together. We must continue seizing all opportunities to rebuild our nation." [Tweet, 11/15/22]
California Congressman Ami Bera: "Today marks one year since President Biden signed the Bipartisan Infrastructure Law. This once-in-a-generation investment is already revitalizing our nation's roads and bridges, spurring job growth, and moving our infrastructure towards a greener future. The Bipartisan Infrastructure Law is connecting more Americans to affordable, high-speed internet. In fact, 1.75 million households in California have already enrolled in the Affordable Connectivity Program. Be sure to check your eligibility and apply: https://t.co/kdemwQfqS8." [Tweet, 11/15/22]
Colorado Congressman Joe Neguse: "Today, we're celebrating 1 year of the #BipartisanInfrastructureLaw. This once-in-a-generation investment has delivered tremendous investments for the people of Colorado's 2nd District." [Tweet, 11/15/22]
Colorado Congressman Jason Crow: "1 year since the bipartisan infrastructure plan was signed into law. Because of that investment, we can look forward to: ?Safer & faster commutes Quicker shipping times around CO ?Less wear & tear on our cars Excited to see these projects in action!" [Tweet, 11/15/22]
Connecticut Congressman John Larson: "One year since @POTUS signed our #BipartisanInfrastructureLaw, we are investing in CT's future. Projects are already underway to: Expand Bradley Airport Build an electric vehicle charging network Bring internet access to every home & business ?Fix the I-84/91 interchange." [Tweet, 11/15/22]
Connecticut Congressman Joe Courtney: "One year ago today, the Infrastructure Investment and Jobs Act was signed into law. Many doubted that Congress would ever pass another generational investment in America's roads, bridges, waterways, and more. We proved them wrong with bipartisan support." [Tweet, 11/15/22]
Delaware Congresswoman Lisa Blunt Rochester: "One year ago today, @POTUS signed the Bipartisan Infrastructure Bill into law, a once-in-a-generation investment in our roads, bridges, transit, rail, drinking and wastewater systems, internet access, and more. That's one year of progress being made to improve Delawareans' lives." [Tweet, 11/15/22]
Florida Congressman Darren Soto: "One year ago, @POTUS signed the Infrastructure Investment and Jobs Act into law, kicking off an #InfrastructureDecade. This historic funding will upgrade America's infrastructure, create good-paying jobs, and create new opportunities to make sure our best days are ahead of us." [Tweet, 11/15/22]
Florida Congressman Al Lawson: "One year later and the Bipartisan Infrastructure Law is sending historic investment to states like Florida to invest in better roads, bridges, transit, rail, airports, ports, and more. This law is ushering in an #InfrastructureDecade that will build the future we deserve." [Tweet, 11/15/22]
Florida Congresswoman Debbie Wasserman Schultz: "Today, we celebrate the anniversary of the historic signing of the $1.2T Infrastructure Investment and Jobs Act by @POTUS , that brought to FLA: $1.1B for Everglades restoration $52.6M to restore, rebuild, and repair bridges ? $25M for safer rail crossings to Broward & Dade." [Tweet, 11/15/22]
Georgia Congressman Sanford Bishop: "1 year ago, Congress passed the bipartisan Infrastructure Investment & Jobs Act. It's already supporting projects in GA to improve transportation & connect folks with high-speed internet. These investments are crucial for strengthening our supply chain while creating jobs. #IIJA." [Tweet, 11/15/22]
Georgia Congresswoman Nikema Williams: "Last year, we celebrated working for the people at the White House when @POTUS signed the Bipartisan Infrastructure Law. What have we brought to Georgia? $4.8 billion (that's Billion with a B y'all!), with more on the way." [Tweet, 11/15/22]
Hawaii Senator Mazie Hirono: "In just one year, the Bipartisan Infrastructure Law has started upgrading infrastructure across the nation. In Hawaii, this law is supporting our schools' transition to electric buses, upgrading our roads and bridges, ensuring access to clean water, and much more to come. Last week, I visited a local project benefiting from Bipartisan Infrastructure Law funds. I met with workers who are widening Kalanianaole Highway to increase safety near Waimanalo Beach Park by expanding bike and pedestrian access, raising crosswalks, and improving drainage." [Tweet, 11/15/22]
Illinois Congressman Mike Quigley: "One year later, the Bipartisan Infrastructure Law is investing $100 billion in passenger and freight rail to cut carbon pollution in the transportation sector, reduce congestion on our roads, create jobs, and improve mobility during this #InfrastructureDecade and beyond." [Tweet, 11/15/22]
Illinois Congresswoman Tammy Duckworth: "One year ago, President Biden signed the Bipartisan Infrastructure Law?which included two of my bills that are helping us finally clean up our drinking water and wastewater systems and make our transit stations more accessible for all. To say I'm proud is an understatement. My Drinking Water and Wastewater Infrastructure Act is: Creating good-paying jobs Removing lead pipes Updating aging sewer systems Delivering clean water ncreasing environmental justice. AND it will save working families money on water bills." [Tweet, 11/15/22]
Iowa Congresswoman Cindy Axne: "One year ago, @POTUS signed the Infrastructure Investment and Jobs Act into law, kicking off an #InfrastructureDecade. This historic funding will upgrade America's infrastructure, create good-paying jobs, and create new opportunities to make sure our best days are ahead of us." [Tweet, 11/15/22]
Maryland Congressman Dutch Ruppersberger: "One year later and the Bipartisan Infrastructure Law is sending historic investment to states like #Maryland to invest in better roads, bridges, transit, rail, airports, ports, and more. This #InfrastructureDecade, we are building a better America." [Tweet, 11/15/22]
Maryland Congressman Jamie Raskin: "Under Donald Trump, we had Infrastructure Day, Infrastructure Week, and Infrastructure Rhetoric?we just didn't have an Infrastructure bill! The Democrats got it done: We introduced and @POTUS signed the Bipartisan Infrastructure Law, kicking off a real #InfrastructureDecade." [Tweet, 11/15/22]
Massachusetts Congresswoman Lori Trahan: "@POTUS signed the #BipartisanInfrastructureLaw a year ago today! Since then, I've secured millions to update intersections in Acton & Lancaster, replace outdated bridges in Lowell, Haverhill & Fitchburg, deliver electric buses for Lawrence, and more. And that's just the start! [Tweet, 11/15/22]
Massachusetts Congressman Richard Neal: "Happy one year anniversary to the Bipartisan Infrastructure Law. Historic funding is making it possible for Massachusetts to modernize our roads, bridges, transit, rail, drinking and wastewater systems, and so much more. #InfrastructureDecade" [Tweet, 11/15/22]
Michigan Congresswoman Debbie Dingell: "@POTUS & Democrats made #InfrastructureWeek a reality. The #BipartisanInfrastructureLaw has delivered: $3B+ for Roads & Bridges $70M for Lead Pipe Removal $39M+ for EV Charging $2M+ for Superfund & Brownsfield Site Cleanup High-speed internet to 513K households & more to MI." [Tweet, 11/15/22]
Michigan Congresswoman Haley Stevens: "One year later, the Bipartisan Infrastructure Law is improving lives by creating good-paying jobs, improving mobility, and addressing pollution in transportation to fight climate change. This law is ushering in an #InfrastructureDecade that will build the future we deserve." [Tweet, 11/15/22]
Michigan Congressman Andy Levin: "One year ago, @POTUS signed the historic Infrastructure Investment and Jobs Act into law. These bold investments are helping to fix roads, upgrade public transit, create jobs and fight climate change. #BipartisanInfrastructureLaw" [Tweet, 11/15/22]
Nevada Congresswoman Susie Lee: "President after president tried to pass an infrastructure bill. It never came. Until this Congress. @POTUS signed the bipartisan Infrastructure Investment & Jobs Act one year ago today. Today we celebrate this historic success and the #InfrastructureDecade to come." [Tweet, 11/15/22]
Nevada Congressman Steven Horsford: "It's been one year since @POTUS signed the Bipartisan Infrastructure Law, which invests in Nevada: $1.2 for roads and bridges, $145M for clean energy & power, $16.8M for school buses, $468M for public transit, $13.7M for EV charging, $100M to reconnect communities" [Tweet, 11/15/22]
New Hampshire Congressman Chris Pappas: "One year ago today the bipartisan Infrastructure Law was signed into law! This legislation is making it possible for New Hampshire to modernize our roads, bridges, transit systems, water infrastructure, and so much more." [Tweet, 11/15/22]
New Hampshire Congresswoman Jeanne Shaheen: "1 year ago, the bipartisan infrastructure bill became law. And we're already seeing the impact in NH. The #BIL is transforming our nation & economy by creating jobs through urgently needed local projects. And it's only getting started." [Tweet, 11/15/22]
New Jersey Congressman Donald Payne: "One year ago, @POTUS signed the Infrastructure Investment and Jobs Act into law, kicking off an #InfrastructureDecade. This historic funding will upgrade America's infrastructure, create good-paying jobs, and create new opportunities to make sure our best days are ahead of us." [Tweet, 11/15/22]
New Jersey Congresswoman Bonnie Watson Coleman: "A year ago today, @POTUS signed the Bipartisan Infrastructure Law! Thanks to this historic legislation, we're modernizing our nation's infrastructure, creating jobs, and keeping communities connected." [Tweet, 11/15/22]
New Jersey Congresswoman Mikie Sherrill: "One year later and the Bipartisan Infrastructure Law is sending historic investments to #NJ11, including the Gateway Tunnel Project. This #InfrastructureDecade, we are creating new opportunities to make sure the best days are ahead for New Jersey families." [Tweet, 11/15/22]
New Mexico Senator Martin Heinrich: "One year ago today, the Infrastructure Bill, championed by Democrats, was signed into law. We delivered historic investments in New Mexico for our roads and bridges, water and energy infrastructure, high-speed internet delivery, and so much more." [Tweet, 11/15/22]
New York Congressman Paul Tonko: "One year ago today, President Biden signed into law our historic Bipartisan Infrastructure Law. I was proud to support these historic and much-needed investments in our nation's infrastructure." [Tweet, 11/15/22]
New York Congressman Adriano Espaillat: "One year ago today, America took a giant leap forward to rebuild our nation while rebuilding our middle class with the historic Bipartisan Infrastructure Law. #InfrastructureDecade" [Tweet, 11/15/22]
New York Congresswoman Grace Meng: "One year ago today, President @JoeBiden signed the Bipartisan Infrastructure Law. Democrats delivered clean drinking water for millions, got families and students online, and made historic investments in our roads, bridges, public transit, and more -- and we're not done yet!" [Tweet, 11/15/22]
New York Congressman Brian Higgins: "One year ago @POTUS signed the Bipartisan Infrastructure Bill into law. Since then, we made historic investments in WNY: $95M in East Buffalo Neighborhoods $47M in Tifft & Louisiana Streets $30M in Clean & Reliable Public Transit $8.7M in Airport Upgrades & much more." [Tweet, 11/15/22]
North Carolina Congressman Robert Reives: "Today marks a year since the Bipartisan Infrastructure Law became law. It has had major implications for our state, with $4.2B total headed to NC funding 130+ projects. That include roads, bridges, public transit, ports, airports and more -- key investments for our state. #ncpol" [Tweet, 11/15/22]
Ohio Congresswoman Shontel Brown: "Celebrating the one-year anniversary of the #BipartisanInfrastructureLaw with a #ThrowbackTuesday! Our country took a giant leap forward to rebuild our nation by launching a new #InfrastructureDecade. I will continue to keep #PeopleOverPolitics and fight for our families." [Tweet, 11/15/22]
Ohio Congressman Tim Ryan: "Happy 1 year anniversary to the Bipartisan Infrastructure Law From good-paying jobs, easier commutes, safer drinking water to a more sustainable, America-made transportation future ? this historic legislation continues to deliver for Ohio." [Tweet, 11/15/22]
Pennsylvania Congressman Brendan Boyle: "One year ago, the Infrastructure Investment and Jobs Act was signed into law. This historic funding is upgrading PA's roads, bridges, transit and digital access (and more)--while creating good-paying jobs, and creating new opportunities to make sure our best days are ahead of us." [Tweet, 11/15/22]
Pennsylvania Congressman Brian Fitzpatrick: "A year ago today, the Infrastructure Investment & Jobs Act became law, resulting in historic new funding for America's crumbling physical infrastructure. I have been proud to see #IIJA at work in our community & look forward to further improvements of #infrastructure nationwide." [Tweet, 11/15/22]
Pennsylvania Congressman Matt Cartwright: "One year later and the Bipartisan Infrastructure Law is making it possible to put #NEPA back on the passenger rail map. This historic funding will upgrade America's infrastructure, create good-paying jobs, and introduce new opportunities to ensure our best days are ahead of us." [Tweet, 11/15/22]
Pennsylvania Congresswoman Mary Gay Scanlon: "One year later, the Bipartisan Infrastructure Law is improving lives by creating good-paying jobs, making America more competitive, and addressing the climate crisis. This law is ushering in an #InfrastructureDecade that will build the future Pennsylvanians deserve." [Tweet, 11/15/22]
Rhode Island Congresswoman Chellie Pingree: "Happy anniversary to the Bipartisan Infrastructure Law! In the year since @POTUS signed the Infrastructure Investment + Jobs Act into law, it has delivered $966 MILLION to Maine to modernize infrastructure, create good-paying jobs, + so much more." [Tweet, 11/15/22]
Rhode Island Congressman Jim Langevin: "It's been one year since @POTUS signed the Bipartisan Infrastructure Law to deliver historic investments for states like Rhode Island to build better roads, bridges, transit, airports, ports, and more. This is our #InfrastructureDecade, and we're building a stronger America." [Tweet, 11/15/22]
Texas Congresswoman Shelia Jackson: "One year ago, @POTUS signed the Bipartisan Infrastructure Law! Historic investments in: $110B for roads and bridges, $66B for rail, $11B for safety, $39B for public transit, $17B for ports/waterways, $25B for airports, $7.5B for EV charging, $1B to reconnect communities." [Tweet, 11/15/22]
Texas Congresswoman Lizzie Fletcher: "The groundbreaking Infrastructure Investment and Jobs Act, signed into law a year ago today, is helping build our communities for the future. The largest infrastructure investment in more than a century, it has provided substantial funding for our roads, bridges, ports, & more." [Tweet, 11/15/22]
Texas Congresswoman Veronica Escobar: "@HouseDemocrats knew we couldn't let any more time pass before we invested in our infrastructure. A year after enacting the Bipartisan Infrastructure Law, we are building a better America. Since then, we've invested: $110B for roads and bridges $66B for rail $39B for public transit $17B for ports/waterways $25B for airports $7.5B for EV charging $1B to reconnect communities This historic funding is building the future we deserve." [Tweet, 11/15/22]
Texas Congresswoman Sylvia Garcia: "One year later, the Bipartisan Infrastructure Law is improving lives by creating good-paying jobs, improving mobility, and addressing pollution in transportation. This law is ushering in an #InfrastructureDecade that will build the future we deserve." [Tweet, 11/15/22]
Texas Congressman Vicente Gonzalez: "One year ago @POTUS signed the #BipartisanInfrastructureLaw, ensuring decades of funding to modernize and rebuild our nation's infrastructure." [Tweet, 11/15/22]
Texas Congressman Colin Allred: "Today marks one year of the Bipartisan Infrastructure Law, which I worked hard to pass. And in that year, we've received investments in roads, bridges, airports, transit & more. This investment is historic & we'll see its impact for generations to come." [Tweet, 11/15/22]
Texas Congressman Marc Veasey: "One year later and the Bipartisan Infrastructure Law is sending historic investment to states like Texas to invest in better roads, bridges, transit, rail, airports, ports and more. This #InfrastructureDecade, we are building a better America." [Tweet, 11/15/22]
Virginia Congresswoman Elaine Luria: "It's been one year since @POTUS signed the Bipartisan Infrastructure Law, which invests: ?$110B for roads and bridges $11B for safety ?$39B for public transit $17B for ports/waterways $66B for rail ?$25B for airports $7.5B for EV charging" [Tweet, 11/15/22]
Virginia Congresswoman Abigail Spanberger: "Happy Infrastructure Day! ? Today marks one year since the bipartisan Infrastructure Investment and Jobs Act was signed into law. I'm proud to see how this law is already helping Virginia grow its economy, support local jobs, and bring more business to our Commonwealth." [Tweet, 11/15/22]
Virginia Congressman Gerry Connolly: "One year since @POTUS signed it into law, the Bipartisan Infrastructure Law is sending historic investment to states like Virginia to invest in better roads, bridges, transit, rail, airports, ports, and more. This #InfrastructureDecade, we are building a better America." [Tweet, 11/15/22]
Virginia Congressman Donald McEachin: "Happy one year anniversary to the Bipartisan Infrastructure Law! Historic funding will make it possible for communities like mine to modernize our roads, bridges, transit, rail, drinking and wastewater systems, and so much more. #InfrastructureDecade." [Tweet, 11/15/22]
Washington Congresswoman Suzan DelBene: "It's been a year since @POTUS signed the bipartisan infrastructure law, a historic investment that is helping us rebuild, restore, & strengthen WA infrastructure." [Tweet, 11/15/22]
Washington Congressman Rick Larsen: "Today marks year since @POTUS signed the Bipartisan Infrastructure Law! The BIL is creating jobs, keeping the economy moving & building a cleaner, greener, safer & more equitable transportation network in Washington state & in communities across the U.S." [Tweet, 11/15/22]
Wisconsin Congresswoman Gwen Moore: "One year ago, @POTUS signed the Infrastructure Investment and Jobs Act into law. This historic funding will upgrade America's infrastructure, create good-paying jobs, and strengthen our economy." [Tweet, 11/15/22]
Senate Banking, Housing, & Urban Affairs Committee Majority: "A year ago, @POTUS signed the #BipartisanInfrastructureLaw. Today, we celebrate progress under the law ? in rebuilding our nation's infrastructure, creating thousands of good-paying jobs here in America, and delivering the BIGGEST EVER investment in public transit." [Tweet, 11/15/22]
Congressional Black Caucus: "One year ago today ? the Bipartisan Infrastructure Law a once-in-a-century opportunity to strengthen our nation's infrastructure, create millions of good-paying jobs, and safer communities for all Americans ? was signed into law!" [Tweet, 11/15/22]
House Budget Committee: "Under President Trump, "Infrastructure Week" was a joke. Under @POTUS Biden, we're delivering an #InfrastructureDecade with the historic Bipartisan Infrastructure Law." [Tweet, 11/15/22]
Local Leaders
Louisiana Governor Jon Bel Edwards: "One year in, Louisiana is just beginning to feel the tremendous positive impact of the Bipartisan Infrastructure Law. This legislation is enabling us to make the transformative infrastructure investments that have been long overdue in our state?investments in roads and bridges, ports, rail, broadband, water systems, orphaned wells, electric vehicles, and more. I would like to thank President Biden, U.S. Senator Bill Cassidy and U.S. Representative Troy Carter for supporting this law that will improve quality of life, create jobs, and set Louisiana up for a more prosperous future." [Press Release, 11/15/22]
Maine Governor Janet Mills: ""With one year under our belt, this once-in-generation investment is helping us fix our roads and bridges, expand high-speed broadband, improve access to clean drinking water, and build a cleaner, more sustainable transportation network ? all while putting Maine people to work in good-paying jobs. I thank Maine's Congressional Delegation for their support of this law, and I look forward to continuing to work closely with them to improve Maine's transportation network in the years to come." [Press Release, 11/15/22]
New York Governor Kathy Hochul: "A year ago today, @POTUS signed the Bipartisan Infrastructure Law & helped us launch transformative projects in: Broadband Roads, bridges, & transit Water infrastructure Clean energy. Thanks to this law, we'll improve New Yorkers' lives for generations to come." [Tweet, 11/15/22]
North Carolina Governor Roy Cooper: "One year ago today, @POTUS signed the Bipartisan Infrastructure Bill into law. Since then, we've increased our electric vehicle charging capacity, brought more high-speed internet to families and businesses, invested in clean water infrastructure and so much more." [Tweet, 11/15/22]
Pennsylvania Governor Tom Wolf: "It's been one year since @POTUS signed the Bipartisan Infrastructure Law. This law has already been a game changer for Pennsylvania. Here's how?" [Tweet, 11/15/22]
Rhode Island Governor Dan McKee: "It's been one year since
@POTUS signed the Bipartisan Infrastructure Law. Here in Rhode Island, we're putting those dollars to work by: Speeding up 100 road and bridge projects like repaving Route 295, Establishing the new Broadband & Digital Equity Office and hiring the state's 1st Broadband Director, laying the groundwork to to expand broadband access for all Rhode Islanders. Deploying $23M in EV charging station infrastructure across Rhode Island to help accelerate EV adoption and meet transportation goals with Act on Climate. The Bipartisan Infrastructure Law is helping us create good-paying jobs and opportunity in every corner of our state. And we're just getting started." [Tweet, 11/15/22]
Arizona Mayor John Giles: "One year ago the #BipartisanInfrastructureBill was signed. This is a significant investment in our communities, infrastructure, and collective future! Thank you, @SenMarkKelly, @SenatorSinema, and @RepGregStanton, for advocating for us in D.C. and bringing the funding to Arizona." [Tweet, 11/15/22]
Los Angeles Mayor Eric Garcetti: "Since @POTUS's Bipartisan Infrastructure Law was signed last year, we've seen states and cities receive the necessary funds to build and repair our nation's infrastructure. Here are some critical local projects funded that benefit Angelenos and create good-paying jobs. [Tweet, 11/15/22]
New Orleans Mayor LaToya Cantrell: "Also, congrats to Harriet Tubman Charter School for securing funding for 5 electric buses & charging infrastructure Wouldn't be possible without generational investments from @POTUS @MitchLandrieu46 @RepTroyCarter Happy Bday to the Bipartisan Infrastructure Law! @WhiteHouse" [Tweet, 11/15/22]
Oklahoma City Mayor David Holt: "A year ago today, I sat on the White House lawn as President Biden signed the Bipartisan Infrastructure Law, a unique testament to true bipartisan teamwork, having received support from Leader McConnell and many other Republicans in Congress and around the country. Last week, it seemed voters expressed a desire for more of that collaboration, which occurs in the pragmatic middle of our politics. I hope governance at every level responds, but in the meantime, the Bipartisan Infrastructure Law holds much promise for cities like OKC. Conversations continue about enhanced Amtrak and public transit service, as well as dozens of other programs in the law. We remain grateful for the Bipartisan Infrastructure Law's investment in our nation's core needs." [Tweet, 11/15/22]
Orlando Mayor Buddy Dyer: "A year ago today @POTUS signed the Bipartisan Infrastructure Law, which includes $50 million for @MCO. When @SecretaryPete visited the airport recently, I shared how the funding will make Terminal C even more welcoming for travelers and ease the burden on the other two terminals." [Tweet, 11/15/22]
Phoenix Mayor Kate Gallego: "Today is the one-year anniversary of the Infrastructure Investment and Jobs Act, also known as BIL ? a federal law that paved the way for big investments in our country's critical infrastructure. #PHX has moved fast to ensure we get the maximum benefit from these funds. Rebuilding American Infrastructure with Sustainability and Equity (RAISE) is one project the City has announced. This is a pedestrian/bike bridge across the Rio Salado River that will join two historically separate communities and make it easier to get to #DTPHX. Sky Harbor is also getting in on the funds! I'm very excited about the 2,000 foot cross-field taxiway now in the design process. This will create safer operations at our airport, and make it easier for flights to arrive and depart on time. Additionally, Phoenix is competing for grants for buses, bridge repairs, and Transit Oriented Development to improve our transit corridors. I am proud of the work we have done, and we will keep it going!" [Tweet, 11/15/22]
San Diego Mayor Todd Gloria: "One year ago, @POTUS signed the historic Bipartisan Infrastructure Law -- and it's already paying dividends in our City. From the new Terminal One to the #OtayMesa East Port of Entry, this bill is helping fund these projects and move San Diego forward. #ForAllofUs #GettingItDone." [Tweet, 11/15/22]
U.S. Mayors: "One year ago, @POTUS signed the Bipartisan Infrastructure Law. Since then, billions have been invested into projects to benefit America's cities ? to rebuild our roads, upgrade our public transit, replace lead pipes, provide affordable broadband, and create good-paying jobs." [Tweet, 11/15/22]
Advocacy Organizations and Advocates
National League of Cities: "One year ago, the Bipartisan Infrastructure Law was signed into law. Thanks to this historic investment, cities, towns & villages are making major improvements to transportation, water, energy and broadband systems in communities across the country." [Tweet, Article, 11/15/22]
Ed Gillespie, Senior Executive Vice President for External and Legislative Affairs, AT&T: "Today marks one year since the enactment of the historic Infrastructure Investment and Jobs Act, which created landmark new programs to help expand connectivity and close the digital divide. We look forward to continuing to work with the administration, Congress, state broadband officials, and all stakeholders to maximize this unprecedented opportunity to make broadband universally available across the country, as well as working to expand participation in the Affordable Connectivity Program and solidify its future." [Statement, 11/15/22]
Barbara Humpton, President and CEO, Siemens USA: "For years there's been discussion about America's "crumbling" infrastructure and what to do about it. The question has always been: What if? What if we invested boldly enough at the federal level to enable state and local governments to work with the private sector to do more than maintain our inherited infrastructure? What if we could also build for a changing tomorrow? What if we really invested in the next century of American growth and leadership?Our opportunity to discover the answer to these questions begins today as President Biden signs the bipartisan infrastructure bill into law. This is a historic moment in America ? one that sets the stage for decarbonizing the economy, boosting U.S. manufacturing, creating jobs, and increasing equity. And we extend our congratulations to the Biden-Harris Administration and applaud the bipartisan process in Congress that brought this bill to life" [Statement, 11/15/22]
Siemens USA: "Today marks the first anniversary of the Bipartisan Infrastructure Law. The #BIL enables us to invest not only in roads and bridges, but in EV charging stations, rail, the grid, and manufacturing. One opportunity that inspires us is the chance to scale innovative projects shaping a sustainable future, like the first utility-operated #microgrid cluster in the nation now emerging in Chicago's Bronzeville neighborhood. Led by @ComEd, this project was sparked by an @ENERGY grant and is now supported by @SiemensInfraUSA tech. Thanks to #BipartisanInfrastructureLaw funding, we now have the resources to support more projects like this one nationwide." [Tweet, 11/15/22]
Siemens USA: "We're at the @WhiteHouse today with @POTUS to announce our $54 million investment in U.S. #manufacturing to support national #infrastructure projects. This footprint expansion translates to nearly 300 jobs with more to come across our supply chains." [Tweet, 11/15/22]
U.S. Fish and Wildlife Service U.S. Fish and Wildlife Service: "Happy one-year anniversary to the Bipartisan Infrastructure Law! Breaking down barriers for fish Cleaning up legacy pollution Ecosystem restoration." [Tweet, 11/15/22]
Wireless Infrastructure Association: "Happy one year anniversary to the Bipartisan Infrastructure Law and the biggest investment ever in broadband expansion! WIA is committed to helping connect all Americans, and we're focused on building the workforce to meet the broadband deployment demands of today & tomorrow." [Tweet, 11/15/22]
National Telecommunications and Information Administration: "Today is the one year anniversary of the Bipartisan Infrastructure Investment & Jobs Act. Thanks to the generational investments in this law, everyone in America will soon enjoy an affordable, reliable high-speed Internet connection." [Tweet, 11/15/22]
NOVONIX: "NOVONIX was selected for a US$150 million competitive grant under the Bipartisan Infrastructure Law, signed by @POTUS one year ago this week, to expand our domestic production of high-performance synthetic graphite anode materials and strengthen the US #batterysupplychain." [Tweet, 11/15/22]
Accelerator for America: "One year later, the #BipartisanInfrastructureLaw is ushering in the #InfrastructureDecade & building the future that our communities deserve by:? upgrading critical infrastructure, improving mobility & transit access providing jobs & training toward a clean energy future." [Tweet, 11/15/22]
Former Chairwoman Democratic National Committee, Donna Brazile: "Happy one year anniversary to the Bipartisan Infrastructure Law! Historic funding is making it possible for communities like ours to modernize our roads, bridges, transit, rail, drinking and wastewater systems and so much more. #InfrastructureDecade" [Tweet, 11/15/22]
Louisiana Department of Transportation and Development, Secretary Shawn Wilson: "This is how it started and how it's going. @LouisianaGov & @La_DOTD are busy putting the Bipartisan Infrastructure Law to work for Louisiana. #Infraworks Today we broke ground on 2 bridge replacements and widening on I-10 over US 165." [Tweet, 11/15/22]
National Association of Counties: "Tune in as Converse County, Wyo. Chairman Jim Willox provides on the #county perspective on the implementation of the #BipartisanInfrastructureLaw while testifying before the Senate Environment & Public Works Subcommittee on Transportation & Infrastructure" [Tweet, 11/15/22]
National Conference of State Legislatures: "What's the plan to connect all Americans to affordable, reliable high-speed internet? We have updates from the @USTreasury and @NTIAgov about where things stand and how $65 billion from the bipartisan infrastructure law will help achieve that goal. #NCSLbasecamp" [Tweet, 11/15/22]
The New Deal: "Today, we celebrate one year since @POTUS signed the #BipartisanInfrastructureLaw. Over $185B has been announced for projects, including @NewDEALLeaders priorities (roads, bridges, internet) that create jobs, build resilience to climate change, and help their communities thrive" [Tweet, 11/15/22]
Joseph R. Biden, WHAT THEY ARE SAYING: One Year Anniversary of Bipartisan Infrastructure Law Online by Gerhard Peters and John T. Woolley, The American Presidency Project https://www.presidency.ucsb.edu/node/358812