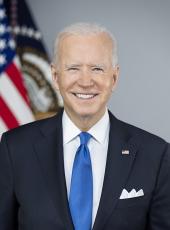 WHAT THEY ARE SAYING: More From Leaders Across the Country on the Passage of the Bipartisan Infrastructure Investment and Jobs Act
Yesterday, 19 Republican senators joined the Democratic caucus to pass the historic bipartisan Infrastructure Investment and Jobs Act, and leaders from across the country – elected officials, businesses, labor leaders, and advocacy organizations – are speaking out in support of the legislation. The legislation makes transformational and historic investments in clean transportation, clean water, universal broadband, clean power, remediation of legacy pollution, and resilience to the changing climate.  And, it creates good-paying jobs, grows the economy sustainably, and equitably for decades and generations to come, and sharpens our competitive edge.
See below for more about what they are saying about the bipartisan Infrastructure Investment and Jobs Act:
Bipartisan House Members
House Majority Leader Steny H. Hoyer: "Today, Democrats and Republicans in the Senate came together to achieve what had been long sought and is certainly long overdue.  The bipartisan infrastructure package they passed today represents a generational investment in our economy and in opportunity for American businesses and workers.  It will help us build back better and stronger from the COVID-19 pandemic by unleashing the full force of our economy and the talents of our workers and innovators.  This legislation, coupled with the reconciliation package that Democrats are working on to enact the rest of President Biden's American Jobs Plan and American Families Plan, will provide our businesses and our people with the tools to make it in America. The House will continue its work on both of these measures so that Democrats can deliver on our promise to the American people to restore our economy and lay the groundwork for equity, prosperity, and opportunity in the years and decades ahead."
Governors
Rhode Island Gov. Dan McKee: "The policies in this bipartisan infrastructure bill will grow the economy, create good jobs here in Rhode Island and across the country, enhance our competitiveness, and make our economy more sustainable and resilient."
Mayors
Mayor Daniella Levine Cava - Miami-Dade County: "As we confront the challenges that define the 21st century, Miami-Dade is well-positioned to make critical investments in our infrastructure and put residents to work through this historic legislation. The funding outlined by the bipartisan infrastructure package will provide us with the tools we need to meet a critical moment in our economic recovery and to build for the future. Through the infrastructure investment package, we'll be able to accelerate the pace of critical projects to protect and preserve Biscayne Bay; expand public transit to offer greater access to affordable, reliable transportation to all communities; invest in high-speed broadband to close the digital divide; advance resilience projects to prepare our community for growing risks like sea level rise, and more. And all these projects will create thousands of jobs that will expand opportunity for families across Miami-Dade as we seek to accelerate our recovery out of the pandemic. We urge leaders in the House to pass this landmark legislation without delay and invest in building a stronger, more prosperous future for our country and community."
Lauren McLean - Boise, ID: "I'm thrilled the US Senate, including Idaho @SenatorRisch and Senator @MikeCrapo, voted to pass the #BipartisanInfrastructureDeal today. This bill means a lot for Boise, and I'm excited for these investments that will benefit our community and state as a whole."
Andy Schor - Lansing, MI: "Thanks to @SenGaryPeters, @SenStabenow and the US Senate for passing the #BipartisanInfrastructureDeal, which will allow us to build the future we deserve in @lansingmichigan- one that is stronger, safer and more equitable. We need these dollars to fix our infrastructure!" 
Luke Bronin - Hartford, CT: "Thanks and congratulations to @ChrisMurphyCT & @SenBlumenthal on the Senate's passage of @POTUS' historic #BipartisanInfrastructureDeal — a huge & vital investment in our future. Still lots more to do, but this is without question a BFD." 
State Legislators
NH State Senator Tom Sherman "This is great news for the Seacoast! Investing in roads, bridges, clean energy and coastal resiliency will help combat climate change, create jobs, and grow the economy, especially as we recover from the pandemic. Thank you @SenatorHassan & @SenatorShaheen for delivering for NH!"
WI State Senator Chris Larson "Grateful that the U.S. Senate passed this monumental infrastructure package. This landmark legislation will make historic investments in our infrastructure, create millions of good-paying jobs in our state and around the country, prioritize clean water, and bolster our economy."
PA State Rep Matt Bradford "This bill will: Create family-sustaining jobs Rebuild roads and bridges Modernize transit systems Deliver clean drinking water Bring high-speed internet to all This is great news for our country and our commonwealth!"
CT State Rep McCarthy Vahey "So grateful to @POTUS @SecretaryPete and my own Senators @ChrisMurphyCT & @SenBlumenthal for this generational opportunity to transform how we "live and move and have our being" as we say in church. Speaking of, this bill is an answered prayer for so many."
IN State Senator JD Ford "Heard Mayor Holt a Republican from OK City this am on NPR and he was talking about how excited he was for the Infrastructure bill that the Senate passed. When asked about how he'll spend the money, he said he'll invest in public transit and bus rapid, specifically. Refreshing."
MD Delegate Jazz Lewis "The Senate passing this infrastructure bill is a major step forward and months-in-the-making. This bill will provide funding for critical infrastructure projects across the country. I am excited to see this bill signed into law!"
AZ State Rep Raquel Teran "Celebrate the victories! This $1.2 trillion dollar bipartisan infrastructure bill is a victory for Arizona and our country. Thank you @potus , @kyrstensinema and @CaptMarkKelly !"
MI State Rep Mari Manoogian "Today the U.S. Senate just passed an absolutely INCREDIBLE infrastructure plan that will bring home $8 Billion to Michigan including $ for: The single-largest investment in the Great Lakes, Fixing our roads & bridges, Investing in high-speed internet. "
KS State Rep Jo Ella Hoye "Great info on key reforms including: $65 billion for broadband, Safe Routes to School program will be codified, $2 billion RURAL grant program aimed at increasing connectivity, generating economic growth, & improving quality of life, 11-fold increase in rail funding #ksleg"
NH State Rep Manny Espitia "Also happy to see the Biden infrastructure bill pass the senate and that we have @RepAnnieKuster @RepChrisPappas to help pass this in the house to ensure we extend the broadband benefit. Every person in NH deserves access to the internet. #NHPolitics"
NH State Rep Matt Wilhelm "Thanks to @SenatorShaheen + @SenatorHassan for passing the bipartisan infrastructure bill, which will improve: NH's roads + bridges, costal resiliency, high-speed Internet, clean drinking H20, passenger rail, cybersecurity, clean energy tech AND MORE!! #NHPolitics"
AZ State Rep Alma Hernandez "Big thanks to @SenatorSinema @SenMarkKelly for working on a bipartisan deal to ensure all Arizonans can thrive and be connected regardless of where we live! We have a long way to go, but this is a great start! #Broadband #Arizona"
MI State Rep Kevin Hertel "I am thrilled that the U.S. Senate has passed an infrastructure bill that will lead to transformational investments here in Michigan. I call on the U.S. House to act quickly to pass this legislation so we can get to work on our outdated water infrastructure, roads and bridges." [Tweet] 
VA State Delegate Lashrecse Aird "Last month I joined Sen. @MarkWarner to visit one of the 700 decaying bridges in VA, including like many in our district. With the passage of the Infrastructure Investment & Jobs Act, we are one step closer to much needed federal dollars to put towards these critical projects!"
MO State Senator Steven Roberts "Congratulations to President Biden for the bi-partisan support he received in the Senate for his American Jobs Plan. If passed by the House, it will help maintain our competitive edge, create jobs, give us world-class transportation systems, & address major environmental issues"
CT State Senator Will Haskell "Such a huge win for CT! $1.3 billion over five years to improve public transportation options $53 million over five years to support the expansion of an EV charging network A minimum allocation of $100 million to help provide broadband coverage across the state."
Tribes
Larry Wright Jr., Chairman, Ponca Tribe of Nebraska: "On behalf of the Ponca Tribe of Nebraska, I commend the Biden Administration and the bipartisan effort to pass this historic Infrastructure bill.  This will have generational impacts for my tribal nation and Indian Country as a whole.  The more than $11 billion dollars in direct funding to tribes is much needed in the best of times, but truly significant in this unprecedented time."  
Unions
National Farmers Union (NFU):"Family farmers depend on our roads and bridges to deliver their goods to market, our watersheds to grow their crops, and high-speed broadband to reach customers and access information about markets and the weather. But much of our infrastructure is crumbling – particularly in rural communities. Our dilapidated roads, weak internet connections, inadequate cybersecurity, poor drinking water, and outdated inland waterway system's ports and dams are undermining residents' physical safety and financial wellbeing, risks that will only grow with climate-related pressures. National Farmers Union is relieved that our legislators are finally paying attention to this crisis. The INVEST in America Act will help modernize our antiquated infrastructure, bolstering rural economies and preparing them for the challenges ahead. More specifically, we are pleased with the inclusion of provisions that would address the affordability of broadband, expand disaster relief and emergency assistance for extreme weather events, improve the resilience of watersheds, and update hours-of-service exemptions for agricultural and livestock haulers. We can't waste any more time–the House must take up this legislation as soon as possible to build stronger, safer, and more sustainable infrastructure."
United Auto Workers UAW: "Every day UAW members, our friends, neighbors and communities confront firsthand the sad reality that the infrastructure in the United States desperately needs to be modernized. UAW members make products that are impacted by the current state of our roads, bridges, internet capacity and electrical grid reliability. With today's passage of a bi-partisan infrastructure bill, the Biden Administration and U.S. Senate came together to fix the core needs every American relies on to live, work and succeed in the future. Congress needs to pass the Stabenow Amendment that when paired with this infrastructure bill will ensure that consumer EV subsidies for new EV products will be made in the United States by workers' who have good union jobs."
Zippy Duvall, President, American Farm Bureau Federation (AFBF): "AFBF appreciates the Senate for working together in a bipartisan manner to pass the Infrastructure Investment and Jobs Act. The pressing infrastructure issues facing our nation are too important to ignore, particularly in rural communities where modernization is desperately needed. Farmers and ranchers depend on millions of miles of roadways and waterways to get their products to America's dinner tables, and they rely on ports to ship food, fiber and fuel to countries around the world. Improvements in transportation infrastructure, as well as repair and upgrades to the aging western water infrastructure, will ensure farmers can continue to keep this nation fed. Extending digital access to rural America is just as important as paved roads and solid bridges. Increased funding to bring broadband to hundreds of thousands of farms that currently have no access to the internet will help farmers meet the demands of a growing world while using emerging technologies to build on climate-smart practices. We thank the Senate for working toward solutions while preserving important tax provisions that make it possible for farmers to pass the family business to the next generation. We urge leaders in the House to follow the Senate's lead by leaving tax rates and stepped-up basis unchanged. Through bipartisan efforts we can continue to find commonsense solutions. We are closely watching the progress of this important legislation and will continue to work to protect the future of farming while creating opportunities for rural America."
National Cattlemen's Beef Association (NCBA): "We are pleased to see the Senate has passed an infrastructure package that will benefit American cattle producers. Investments in infrastructure are critical to ensure that those in rural America, including farmers and ranchers, have the necessary resources to operate the businesses that serve as the backbone of rural economies," said Executive Director of Government Affairs Allison Rivera. "We see this legislation as a step in the right direction and will continue working with Members of Congress to ensure that the needs of cattle and beef producers are included in a final infrastructure bill."  
Chiling Tong, President & CEO, Minority Business Development Agency (MBDA): "The Bipartisan Infrastructure Bill represents a significant and timely investment in our nation's infrastructure which is imperative for AAPI businesses to recover and thrive for decades. The language to expand and make permanent the MBDA represents a major win for America's minority businesses. AAPIs, as well as many minority-owned businesses, have suffered greatly over the last 16 months and to expand and make permanent the MBDA is a step in the right direction toward their recovery, which will be essential for the economic recovery." 
Association of Asian Pacific Community Health Organizations (AAPCHO): "AAPCHO applauds the Senate passage of the Bipartisan Infrastructure Deal and the historic investments it will make to improve transportation systems, expand high-speed internet access, and address the challenges of climate change. These are all social determinants of health that impact the patients, including Asian Americans, Native Hawaiians, and Pacific Islanders, our members serve. We are especially supportive of the deal's push to connect all households to high-speed internet as community health centers and other healthcare providers have relied more heavily on telehealth to reach patients during the COVID-19 pandemic. While we support provisions of the Bipartisan Infrastructure Deal, we strongly encourage Congress to pass the President's Build Back Better agenda and make direct investments in human infrastructure. Community health centers continue to need assistance to support their workforce and improve facilities to meet growing patient demands. Citizens living in the Territories face a Medicaid funding cliff in September. Many immigrant communities continue to lack access to basic health, nutrition, and other essential benefits programs. It is essential that Congress address these issues, and AAPCHO and our members stand ready to support these efforts."
David Inoue, Executive Director, Japanese American Citizens League (JACL):"This infrastructure package addresses many of our most urgent and immediate needs to repair crumbling roads and bridges, invest in our public utility infrastructure, but also looks towards our future needs with broadband access and deployment and electric vehicle investments. We hope the House can act in a similarly bi-partisan way to bring swift passage of the Infrastructure Investment and Jobs Act."
Christine Chen, Executive Director, Asian and Pacific Islander American Vote:"The Senate's passage of the Investment and Jobs Act today, otherwise known as the bipartisan infrastructure bill, is a great step for Asian American and Pacific Islander (AAPI) communities all across the country. Many communities of color, including Asian Americans and Pacific Islanders, live in neighborhoods with crumbling roads and bridges, aging public transportation, environmental crises, and more. This bill makes historic investments into reversing course and re-building our nation's infrastructure, all while creating thousands of jobs and improving the localities in which we live."
Airlines for America (A4A): "We applaud the Senate for working in a bipartisan spirit to advance an infrastructure package rooted in compromise. Their support of our nation's infrastructure demonstrates a deep understanding of the critical role transportation plays in the economy, commerce and our daily lives – whether it's getting employees to their jobs, connecting people with loved ones or delivering products to consumers. We are hopeful the government will work in a similar way to successfully enact sustainability initiatives including investments that will help the U.S. airline industry achieve our aggressive and ambitious goal to achieve net-zero carbon emissions by 2050. A4A carriers have pledged to work with the government and other stakeholders on aircraft technology, air traffic control efficiencies and other advances toward that goal, as well as a rapid expansion of the production and deployment of commercially viable sustainable aviation fuel (SAF) to make 2 billion gallons of SAF available to U.S. aircraft operators in 2030."
Jason Oxman, President and CEO, global tech trade association ITI: "Digital infrastructure is critical to strengthening the U.S. economy, connecting U.S. communities, and driving U.S. global leadership. We applaud the U.S. Senate's passage of the Infrastructure Investment and Jobs Act, which includes transformative investments to renew U.S. infrastructure and prioritize digital needs, including resources to close the digital divide and bolster cybersecurity. We urge the U.S. House of Representatives to move expeditiously to advance this important measure."
Local Leaders
Marc H. Morial, President and CEO, National Urban League (NUL): "Today, we applaud the Senate's passage of the bipartisan Infrastructure Investment and Jobs Act, which passed the Senate by a vote of 69-30. This historic $1.2 trillion federal investment will create new jobs, connect millions of American children, families, and communities to affordable and reliable high-speed internet, and provide much-needed support to minority-owned businesses. It represents the biggest federal investment in infrastructure this country has seen in a generation."
Michigan Municipal League: "The Michigan Municipal League applauds the U.S. Senate's vote today approving the Infrastructure Investment and Jobs Act. This investment takes a critical step toward ensuring access to safe roads, clean drinking water, reliable public transit, and high-speed broadband across Michigan and the nation. We implore the House to act quickly so these resources can be deployed. Bold action must continue in our effort to strengthen communities and improve the quality of life for residents. Congressional leaders should continue to work toward providing resources that support communities, address our housing needs, invest in our workforce, and foster sustainable and resilient places. It is time to meet this challenge and fully realize our nation's enormous capacity to equitably invest in community wealth building, and we are ready and willing to add our voice to the process."
Jim Doyle, President, Business Forward: I applaud Senators from both parties for passing the Infrastructure Investment and Jobs Act. President Biden has brought Republicans and Democrats together to prioritize our economic competitiveness, create jobs, and address long-standing inequalities. Today's vote demonstrates that Congress can get things done — and perhaps as important — it sets the precedent for more bipartisan action down the line, including on worker training, climate action, immigration reform, and health care. We encourage members of the House to support the bill and act quickly. While we understand no bill is perfect, an imperfect bill is far greater than no bill at all."
Alejandro Roark, Executive Director, Hispanic Technology & Telecommunications Partnership (HTTP): "This bipartisan infrastructure agreement makes it clear that President Biden is committed to addressing and redressing the uneven distribution of essential resources by taking critical steps to make our country's infrastructure and economy more fair, equitable, and just. With over $40 billion allocated to broadband deployment and $14.2 billion focused on broadband affordability this robust package addresses the most significant barriers stalling broadband adoption for Latino, Black, and indigenous communities of color - access, affordability, and digital preparedness. We applaud President Biden, Vice President Harris, and the bi partisan working group for prioritizing broadband buildout to historically unserved and underserved communities, extending the funding capacity of the Affordable Connectivity benefit, and for funding the Digital Equity Act which gives states the tools that they need to make universal broadband a reality. HTTP looks forward to continuing to support bipartisan efforts to bridge digital disparities and create meaningful onramps toward digital opportunity. We urge the House to continue to move this important work forward and pass this package as soon as possible."
Joseph R. Biden, WHAT THEY ARE SAYING: More From Leaders Across the Country on the Passage of the Bipartisan Infrastructure Investment and Jobs Act Online by Gerhard Peters and John T. Woolley, The American Presidency Project https://www.presidency.ucsb.edu/node/352306