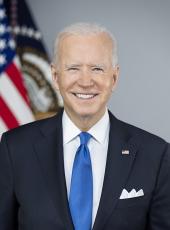 WHAT THEY ARE SAYING: Latino Leaders Applaud House Passage of Build Back Better Act
Following the House passage of the Build Back Better Act, Latino leaders applauded how the historic legislation will address systemic inequities by cutting the cost of child care access, lowering health care costs, and bringing immigration relief to many all while creating good-paying, union jobs and dealing everybody into the economy.
As Nobel Prize-winning economists and independent ratings agencies have confirmed, the Bipartisan Infrastructure Law and Build Back Better Act are fully paid for, will reduce the deficit, and ease inflationary pressures by making the wealthiest individuals and corporations pay their fair share and stopping them from cheating on their tax bills.
Latino leaders from across the country are applauding the passage of the historic legislation through the House and urging the Senate to take urgent action so President Biden can sign it into law and ensure we can build back better.
See below for what Latino leaders are saying:
Elected Latino Leaders
Tuscon Mayor Regina Romero: "It's a great day to #BuildBackBetter! Universal Pre-k. Extend the #ChildTaxCredit Elder Care, Expand Medicare, Climate Action. This legislation will provide direct benefits to Tucsonans and their families." [Tweet, 11/19/21]
Long Beach Mayor Robert Garcia: "Universal preschool is the most transformative educational achievement in decades and will impact families, the economy, and our competitiveness as a country. As an educator I can't overstate how huge this is for our education system. Congrats Mr. President and Madame Speaker." [Tweet, 11/19/21]
Los Angeles Mayor Eric Garcetti: "With today's victory in the House for the Build Back Better Act, we are so close to making @POTUS' vision of an economy that works for everyone a reality for the American people." [Tweet, 11/19/21]
Colorado Senate President Leroy Garcia: "From the very beginning of the pandemic, we have been laser-focused on building back a stronger, more just Colorado for all, and the Build Back Better Act passed by the House today represents an enormous step forward in realizing that goal. With support from our partners on the federal-level, we have an incredible opportunity to uplift every Coloradan, create more jobs, tackle climate change, and progress into the future. I applaud President Biden and the House for their efforts, and am hopeful that the Senate will follow suit." [Statement, 11/19/21]
Florida State Senator Annette Taddeo: "This morning's vote in the House of Representatives is a giant step forward in enacting @POTUS' economic plan: Create jobs Tackle the climate crisis Affordable child care Healthcare access & more Time to rebuild our country #BuildBackBetter" [Tweet, 11/19/21]
Nevada State Senator Fabian Doñate: "The Build Back Better Act is a much-needed investment to support our social infrastructure. Thank you @dinatitus, @SusieLeeNV and @StevenHorsford for voting to support this, Nevadans are stronger than ever and ready for the COVID-19 recovery." [Tweet, 11/19/21]
Texas State Representative Ana-Maria Ramos: "Now that the House has passed the #BuildBackBetter Act, it's up to the Senate to finish the job. I urge you to call your Senators & demand they put people FIRST by voting for this monumental piece of legislation. Not in #Texas? Look up your Senator here:" [Tweet, 11/19/21]
Virginia Delegate Elizabeth Guzman: "The time is now! The future of America is in @USSenate #BuildBackBetterAct #ImmigrationReformNow" [Tweet, 11/19/21]
Austin Councilmember Greg Casar: "Congress just passed the #BuildBackBetter Act! Now, we need the Senate to follow suit & pass these popular & necessary policies, including lowering prescription drug costs, increasing affordable housing, paid family leave, and universal Pre-K. Texas working families can't wait." [Tweet, 11/19/21]Tweet, 11/19/21]
Latino Leaders
Janet Murguía, CEO and President, UnidosUS: "The Build Back Better Act is a once-in-a-generation investment that will help bring our country's most underserved communities more fully into American life and represents a transformative step on the path towards an equitable economic recovery. The Build Back Better Act is arguably the most consequential piece of legislation to pass the House in a generation. It will provide quality, affordable health coverage to the millions of uninsured Americans—including more than 600,000 Latinos. The measure will extend the Child Tax Credit (CTC) and summer nutrition programs and establish universal pre-K. Students will benefit from increased Pell grants and the extra support to stay in school and earn a college degree. The measure will also expand access to affordable housing, child care, home care and the tools we need to tackle climate change…" [Statement, 11/19/21]
Frankie Miranda, President and CEO of Hispanic Federation: "Hispanic Federation welcomes the passage of the transformational Build Back Better Act in the House after weeks of tense negotiations. The bill includes many provisions we have been fighting for that will benefit Latino communities as well as Puerto Ricans on the island, including investments in clean energy, an extension of the Child Tax Credit, protections for immigrants, and cuts in childcare costs. These, among other provisions, will have an immediate impact on the lives of millions and put us on the path to building safer, healthier, and more prosperous communities for the future…" [Statement, 11/19/21]
Maria Teresa Kumar, President and CEO, Voto Latino: "We are grateful House Democrats have come together to deliver for working people and families with these once in a generation investments in the Build Back Better bill. Now, it is time for Senate Democrats to make good on this campaign promise, and millions of Americans that elected them to Congress will be watching to ensure they uphold their end of the bargain and deliver the Build Back Better legislation to the President's desk. Once signed, these bills will be the most transformative investment in caregiving, and our future generations, we've ever seen. Immediately, it will improve the lives of millions of children living in poverty, save parents thousands of dollars, and add two years of free, universal schooling to our education system for the first time in over 100 years. It will be the largest effort to combat climate change in history. It will cut taxes for tens of millions of middle class families. It is the biggest expansion of affordable health care in a decade. Last, but not least, it will improve our broken immigration system, including deportation protections and work permits to ensure immigrant workers can continue to aid America's recovery…" [Statement, 11/19/21]
U.S. Hispanic Chamber of Commerce: "The USHCC congratulates the House of Representatives on passing the historic #BuildBackBetterAct. We urge the Senate to do the same. This legislation will have a positive impact on Hispanic businesses & create economic opportunity throughout America's most vulnerable communities." [Tweet, 11/19/21]
Latino Victory Project: "With the House passage of the #BuildBackBetter Act, we're one step closer to life-changing investments into Latino communities across the country. @POTUS & @HouseDemocrats proved yet again that they're getting the job done & delivering real results for all." [Tweet, 11/19/21]
Mark Magaña, Founding President & CEO of GreenLatinos: "We have reached a moment of truth for climate action, Latino and other communities of color are living through the impacts of climate-related severe weather conditions, wildfires, drought, extreme storms, and flooding, right now. President Biden and Congressional leaders have responded to the moment with the Build Back Better Act (BBBA) that provides unprecedented investments on a path towards fighting this climate crisis, cutting carbon pollution, delivering action on environmental justice, reducing energy bills for working families, protecting hard working immigrants, and creating millions of quality union jobs…" [Statement, 11/19/21]
Labor Council for Latin American Advancement (LCLAA): "LCLAA applauds the House of Representatives passage of the Build Back Better Act and urges the Senate to pass the bill without delay. If enacted, the Build Back Better Act would take monumental steps to deliver affordable childcare, reduce greenhouse gas emissions, expand healthcare coverage, cut taxes for middle class families, and improve our immigration system—all of which would benefit Latino/a workers. It would also reverse grave injustices and provide much needed relief for working Puerto Ricans by allowing them to access federal aid programs from which they were previously excluded, including Supplemental Security Income, the Child Tax Credit (CTC), certain Medicaid programs, and Earned Income Tax Credits." [Statement, 11/19/21]
Frankie Miranda, Leader, Latinos for a Better Future: "…The Build Back Better Act that the House passed will help American Latino families succeed in the 21st century, creating funding for critical programs across the country, including those in Puerto Rico. Latinos in both the states and Puerto Rico have made enormous, historical contributions to the US. Now, the time has finally come for the country to give back by addressing some of the outstanding challenges facing our community, particularly in the areas of healthcare, immigration, education, climate change, jobs, and the economy…" [Statement, 11/19/21]
Héctor Sánchez Barba, Executive Director and CEO, Mi Familia Vota: "Today's vote is a major step in radically transforming our economy, providing help to millions of workers, immigrants and will fight climate change – while creating jobs and lowering costs for millions. The Latino Community is on the frontline of the current climate crisis. This is not an existential threat but a very real one for Latinos. We need action to address this now. We know that Immigrants stood with us during this pandemic, their essential, hard work kept our country going." [Statement, 11/19/21]
Antonio R. Flores, President and CEO, Hispanic Association of Colleges and Universities: "HACU commends the House for passing H.R. 5376. The increased investment in these programs shows recognition to the importance of HSIs in educating the next generation of the workforce. HSIs will greatly benefit from the increased focus Congress has placed on HSI STEM education and the enhancement of Pell grant opportunities for students who need financial assistance the most, including DACA and Temporary Protected Status." [Statement, 11/19/21]
Arturo Vargas, CEO, National Association of Latino Elected and Appointed Officials (NALEO): "NALEO Educational Fund commends the inclusion of immigration provisions in the Build Back Better Act. These provisions are a positive step toward recognizing the invaluable contributions that immigrants make to the progress of the United States and the key role that immigrant workers and their families play in the future growth of our nation. These provisions will also help reunite immigrants with their families and reduce immigration and naturalization application backlogs that prevent eligible lawful permanent residents (LPRs) from realizing their dream of becoming U.S. citizens." [Statement, 11/19/21]
National Hispanic Caucus of State Legislators: "The House has passed the #BuildBackBetterAct we STRONGLY SUPPORT to fund social justice programs and help combat Climate Change. It will benefit all Americans, including Hispanics. The Senate should IMPROVE the immigration language with a Pathway to Citizenship and PASS IT." [Tweet, 11/19/21]
Maite Arce, President and CEO, Hispanic Access Foundation: "Hispanic Access Foundation applauds today's vote to pass the historic Build Back Better Act, which not only includes significant investments in climate and clean energy, but also looks to create jobs and opportunities for all. The historic $555 billion investment is the largest effort to combat the climate crisis in American history." [Statement, 11/19/21]
Darrly Morin, National President, Latino Forward: ""We congratulate President Biden and Speaker Pelosi on this morning's historic vote. When passed by the U.S. Senate, and signed into law by the President, the Build Back Better Act will represent the single largest step taken in a generation to address inequity in our nation. The bill invests in our people and our planet and will resolve long-standing challenges that have confronted every working American for far too long. From lowering the cost of prescription medications and expanding access to affordable health care, to lowering taxes for millions of families, to providing assistance so that mothers no longer need choose between having a family or having a career, the Build Back Better Act is truly transformative. The bill will also invest in the protection of our planet, so that one day, life expectancy won't be determined by your zip code. The bill does all this without raising taxes on anyone but the ultra-wealthy, who will finally be asked to pay their fair share. We look forward to working with leadership in the U.S. Senate to see the bill passed and signed into law." [Statement, 11/19/21]
Felipe Benitez, Executive Director, Corazón Latino: "The House of Representatives has advanced one of America's most significant pieces of legislation in history, Build Back Better, that includes robust social spending plans that will transform our country by putting families and Madre Tierra first. Investments will reach all of our regions to provide support where it is needed most. In Arizona, Build Back Better will bring good green jobs that will help mitigate climate change while creating affordable housing solutions and supporting kids with childcare and early education. On the other side of the country, West Virginians can also expect good-paying jobs as well as expanded care for the elderly and the disabled and other targeted benefits to support their wellbeing. The Build Back Better plan was created to make an immeasurable impact on families of all backgrounds from diverse regions by growing the economy and tackling climate change. The House has laid the groundwork for our best and boldest future possible, the Senate must recognize the greatness and urgency of Build Back Better and vote to pass this bill immediately. It's our brightest path forward." [Statement, 11/19/21]
Rev. Carlos Malave, Latino Christian National Network: "The Build Back Better bill will reduce inequality, spread opportunity, and create the conditions to bring millions of Americans out of poverty. The bill will set in motion an aggressive plan to confront the existential threat of global warming. It is an aggressive and bold plan to support American (including Latino) families of today and for generations to come. Latinos thank the House of Representatives for moving the bill forward and urge the U.S. Senate to pass the legislation without delay." [Statement, 11/19/21]
Dr. Elena Rios, CEO, U.S. Hispanic Medical Association: "Great news #BuildBackBetterAct was passed by the House of Representatives this morning - safety net programs to help our families! Next: Senate debates the bill @POTUS @NHMAmd" [Tweet, 11/19/21]
Brent Wilkes, Coordinator, Latinos for a Better Future: "Latinos For A Better Future, a national coalition of 170 Latino organizations, applauds the House passage of the Build Back Better Act and its inclusion of key Latino priorities. #BuildBackBetter #L4BF https://latinosforabetterfuture.org/press111921" [Tweet, 11/19/21]
Alejandro Roark, Executive Director, Hispanic Technology & Telecom Partnership: "The Biden Administration continues to prove that progress for the American people is possible! #BBB AFFORDABLE child care, Action on climate crisis, Tax relief for the middle-class, AFFORDABLE health care, Immigration reform. TK @HouseDemocrats. All Eyes on the Senate" [Tweet, 11/19/21]
Chispa: "We are so excited to see that #BuildBackBetterAct has passed the House! Party popper The work is not done here, we NEED to get #BBBA passed through the Senate. Help us by tweeting your Senator to pass the #BuildBackBetterAct" [Tweet, 11/19/21]
Alianza for Progress (Florida): "The House just voted to pass the #BuildBackBetter Act, transformational legislation that will lower the costs of things our families rely on: health care, prescription drugs, child care and more. Now, the Senate must finish the job and send this bill to @POTUS' desk Raising hands" [Tweet, 11/19/21]
Venezuelan American Caucus: "We are happy and beyond grateful to the #USCongress for passing the #BuildBackBetter Act which will benefit millions of #Americans including millions of #Latinos and thousands of #Venezuelans. Now it's time for the #Senate to pass the Build Back Better Act. @POTUS @WhiteHouse" [Tweet, 11/19/21]
Janet Murguía, presidenta y directora ejecutiva, UnidosUS: "La ley Build Back Better es una inversión que solo ocurre una vez en cada generación, la cual, sin duda, servirá para que las comunidades más vulnerables y marginadas de nuestro país estén completamente integradas en la vida estadounidense. También representa un primer paso transformador hacia una recuperación económica equitativa. La ley Build Back Better brindará cobertura médica de calidad y asequible a millones de estadounidenses sin seguro, incluidos más de 600,000 latinos. La medida extenderá el crédito tributario por hijos (CTC, por sus siglas en inglés) y los programas de nutrición de verano, y establecerá el Pre-K universal. Los estudiantes se beneficiarán de un aumento en las becas Pell y de apoyo adicional para quedarse en la escuela y obtener un título universitario. La ley también ampliará el acceso a viviendas asequibles, cuidado infantil, cuidado a domicilio y las herramientas que necesitamos para afrontar el cambio climático." [Statement, 11/19/21]
Maria Revelles, directora del programa Chispa Florida de FCV: "Chispa Florida celebra la aprobación de la Ley Build Back Better. Nuestras comunidades han sido las más afectadas por el cambio climático y la injusticia ambiental. Agradecemos a nuestros campeones en la Cámara de Representantes del Congreso que han apoyado y aprobado la Ley Build Back Better que promueve la justicia ambiental a través de un nuevo Acelerador de Sostenibilidad y Energía Limpia, que invertirá en proyectos en todo el país. Al tiempo que entregará el 40% de los beneficios de la inversión a las comunidades desfavorecidas, como parte de la iniciativa Justice40 del Presidente Biden. Esta ley también financiará la electrificación portuaria; esta facilitará el despliegue de transporte público y autobuses escolares limpios (eléctricos) y apoyará la regeneración del desarrollo de capacidad comunitaria. Build Back Better también incluye subsidios a las comunidades impactadas por el cambio climático, que actualmente luchan por la justicia ambiental. Además, esta ley creará un nuevo Cuerpo Civil del Clima, con más de 300.000 miembros. Esta nueva y diversa fuerza laboral conservará nuestras tierras públicas, reforzará la resiliencia de la comunidad y abordará el cambio climático, mientras pone trabajos sindicales bien pagados al alcance de más residentes de Estados Unidos." [Statement, 11/19/21]
Mamas Con Poder: "¡GRACIAS! Debido a sus voces, el plan #BuildBackBetter acaba de pasar por la Cámara de Representantes de los EE.UU. con: ausencias pagadas, cuidado de niños, cuidado en el hogar, salud materna, crédito tributario por hijos. Siguiente parada: ¡El Senado! #CareCantWait" [Tweet, 11/19/21]
Venezuelan American Caucus: "Estamos felices y agradecidos con el #Congreso de los #EstadosUnidos por pasar el #BuildBackBetter Act el cual beneficiará a millones de #Americanos incluyendo millones de #Latinos y miles de #Venezolanos. Ahora le toca al #Senado pasar el Build Back Better Act." [Tweet, 11/19/21]
Joseph R. Biden, WHAT THEY ARE SAYING: Latino Leaders Applaud House Passage of Build Back Better Act Online by Gerhard Peters and John T. Woolley, The American Presidency Project https://www.presidency.ucsb.edu/node/353481