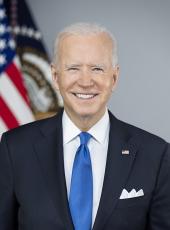 WHAT THEY ARE SAYING: Labor Leaders Applaud House Passage of Build Back Better Act
Following the House passage of the Build Back Better Act, labor leaders applauded how the historic legislation will help working families by lowering costs, creating good-paying, union jobs, and dealing everybody into the economy.
As Nobel Prize-winning economists and independent ratings agencies have confirmed, the Bipartisan Infrastructure Law and Build Back Better Act are fully paid for, will reduce the deficit, and ease inflationary pressures by making the wealthiest individuals and corporations pay their fair share and stopping them from cheating on their tax bills.
Labor leaders from across the country are applauding the passage of the historic legislation through the House and urging the Senate to take urgent action so President Biden can sign it into law and ensure we can build back better.
Liz Shuler, President, AFL-CIO: Generational economic change is in our sights with the House passage of the Build Back Better Act. This is a milestone for working people, and now the Senate must finish the job and send the Build Back Better Act to President Biden's desk without delay. This bill is one of the most transformative investments in our country's history. We know that for too long the status quo has benefited the wealthy few and left the majority without access to basic necessities, including high-quality, affordable child and elder care, health care, and housing. This legislation will knock down the barriers that have prevented so many workers, especially women and people of color, from finding high-quality sustainable jobs. The Build Back Better Act will remake and redefine our economy , and it is the largest-ever investment in clean energy, with domestic content and high labor standards required across the board. This is how we fight climate change the Biden way—with good union jobs. This legislation will improve our immigration system by easing the burden for those who want to call America home. And it will hold accountable employers who attempt to union-bust with real, substantive financial penalties, making this the most significant advancement for the right to organize since passage of the National Labor Relations Act in 1935. Now it is the Senate's turn to act. The AFL-CIO and its 12.5 million members are organizing, we are mobilizing, and we will not rest until the Senate passes the Build Back Better Act. [Statement, 11/19/21]
Greg Regan, President, Transportation Trades Department (TTD) and Shari Semelsberger, Secretary Treasurer, TTD: "When President Biden was sworn into office last January, he made a promise to the American people: that he would put people to work in good jobs, that he would rebuild the middle class, and that if we worked together, we would not fail. Just four days ago, President Biden and Vice President Harris made good on a major component of that promise, delivering the largest investment in infrastructure in this nation's history — the Infrastructure Investment and Jobs Act (IIJA) — to the American people. This morning, the House of Representatives took another historic step towards rebuilding America's middle class and improving the lives of all working Americans. By passing the Build Back Better Act, we are within reach of billions in additional investments for transportation infrastructure and services, as well as key labor-supported provisions that will help provide stronger labor standards and enforcement, further tie federal investments to the creation of good union jobs, lower health care costs, make childcare more affordable, and expand affordable housing. To be sure, we still have our work cut out for us. The Build Back Better Act now moves to the Senate, where some Senators, who seek nothing more than to score cheap political points at the expense of working families and the health of our economy, will undoubtedly attempt to load it up with poison-pill amendments. We urge firm opposition to such efforts and remain optimistic that the majority will stand with their hard-working constituents who overwhelmingly support the main elements of this legislation. We again thank President Biden and Vice President Harris for their leadership, Speaker Pelosi for her unwavering commitment to working-class Americans, and every member of Congress who took the courageous step of delivering on the President's promise to build back better." [Statement, 11/19/21]
Mary Kay Henry, President, Service Employees International Union (SEIU): "Essential workers demanded Congress pass the Build Back Better Act to help all families thrive and today the House of Representatives delivered. With the passage of this landmark legislation in the House, we are on the precipice of making historic investments in care, climate, jobs, and justice and protections for immigrant communities that will make a lasting difference for working people and familie. Now, the Senate must follow through without delay and deliver on its commitments to pass the full vision of Build Back Better. To build a resilient, inclusive and equitable recovery, we need game-changing investments in creating and improving jobs for home care workers, expanding access to affordable home and community care for hundreds of thousands of seniors, people with disabilities, providing child care for families who are struggling to find the support they need and comprehensive national paid leave. The Build Back Better Act also helps to tackle the climate crisis and establishes critical protections for immigrants who have long resided in the U.S. And these game-changing savings for families and workers are fully paid for by asking the wealthy and big corporations to pay their fair share. This is what essential workers — and especially the Black, Latina, Asian American Pacific Islander, Indigenous and immigrant women hit hardest by the pandemic — worked so hard for last year. This is why they mobilized in record numbers, using their collective power to demand a path toward social and economic transformation. Workers of all backgrounds, in districts red and blue, are eager to feel the changes in their lives that they've been promised, and President Biden is ready to sign this bill. The Senate must take this once-in-a-generation opportunity to begin unrigging the rules of our economy and bring Build Back Better across the finish line, so people can see their democracy working for them." [Statement, 11/19/21]
Sean McGarvey, President, North America's Building Trades Unions (NABTU): "North America's Building Trades Unions commend the U.S. House of Representatives for passing the Build Back Better Act. This historic investment will take unprecedented steps forward by creating middle class jobs in the renewable energy sector, increasing labor protections and penalties for low road contractors and offering working families more access to pre-apprenticeship programs, affordable childcare, early childhood education programs and elder care. We applaud Speaker Pelosi as well as the Democratic moderate and progressive lawmakers who helped usher it through the House. We look forward to working with them and the U.S. Senate to deliver this legislation to President Biden's desk for his signature before the end of the year." [Statement, 11/19/21]
Ray Curry, President, United Autoworkers (UAW): "House Democrats stood up for American union jobs and American families today by passing the Build Back Better Act. President Biden, Speaker Pelosi, and Majority Leader Schumer have worked hard to make meaningful real-life investments in American families. Make no mistake, this bill stands to benefit all UAW members and retirees, regardless of sector, for years to come. Universal preschool, lower prescription drug costs, support for child and elder care, ensuring the extremely wealthy pay more of their share, and better tools to hold union busters accountable all represent important wins for all workers. For example, this job creating legislation will help boost demand for construction equipment built by our Agriculture Implement members. Money in the bill will boost production by members of Heavy Trucks as well as develop jobs of the future through EV and other future technology fueled trucks. Money for Medicaid and green buildings will pump money into local economies benefiting our members who work in the public sector. This landmark bill for working families encourages nonunion manufacturers to let their workers freely organize. And for members in the auto sector, the Stabenow-Kildee Provision will create and preserve tens of thousands of member jobs by including an electric vehicle tax credit that will lower the cost of an electric vehicle that is made in America by union labor. The Stabenow-Kildee Provision by President Biden is an investment in good-paying union jobs of the future for UAW members and their families. President Biden and the U.S. House have delivered for American families. Now it is time for the U.S. Senate to join Senator Schumer and pass Build Back Better with the Stabenow-Kildee Provision and create good paying union jobs for decades to come." [Statement, 11/19/21]
Randi Weingarten, President, American Federation of Teachers (AFT): "For too many families in America, life has been an endless cycle of barely making ends meet and gut-wrenching decisions—piecing together jobs, child and elder care, school, housing, prescription costs, healthcare and transportation, while living with the constant fear of a medical emergency or other unplanned expense. And the pandemic has only exacerbated these fears. We hear this all the time from our members—nurses, bus drivers, public employees, teachers—many of whom are parents and had hoped their jobs would land them in the middle class. The truth is, our economy has very few systems to address these kitchen-table issues to help systemically advantage regular working people, and the Trump administration only made it worse when it took away the state and local tax deduction, double taxing many in the middle class. Thankfully, this bill begins to change that, with historic down payments on the very things working families rely on most: prekindergarten, so kids can access learning at a young age, which we know leads to long-lasting, multigenerational economic benefits; child tax credits, and child and elder care, so parents can afford to work or go to college and families aren't bankrupted when a parent falls ill or needs long-term care; investments in postsecondary students and institutions, so that a higher education is more affordable and accessible; paid family leave, so millions of workers have the ability to care for a new child or an ill family member without losing a paycheck; affordable healthcare, so people can access the care and prescription medication they need; housing, so no one is impoverished by rent and more Americans can put a roof over their heads; tax reforms, so the wealthy pay their fair share and communities aren't penalized for investing in public services; and sustainability, so we can address the climate realities we're facing. Now the Senate must follow the House's lead in passing this bill, demonstrate to the American voters that their government is ready to work, and turn the page to make every investment possible that will give a future to our families and help recreate a middle class in America. This cannot wait." [Statement, 11/19/21]
Everett Kelley, President, American Federation of Government Employees (AFGE): "The Build Back Better Act, along with the already passed Infrastructure Investment and Jobs Act, delivers historic investments in our economy and our nation's families that will be felt for generations. The Build Back Better Act (HR 5376) for the first time guarantees all U.S. workers four weeks of paid family and medical leave to care for themselves or their family members. Ensuring all workers have at least four weeks of paid family leave to tend to a new child, a sick family member, or issues stemming from military deployments would be a monumental accomplishment that begins to put the U.S. on equal footing with most other countries. In addition to paid family leave, the Build Back Better Act extends the child tax credit, provides universal pre-K and other child care support, expands Medicare benefits to cover hearing loss and funds home and community-based services benefiting older Americans, lowers prescription drug costs, and extends other essential services that will help all Americans better care for themselves and their loved ones. The family and health care benefits paid for through the Build Back Better Act – along with the major investments in our nation's transportation systems, broadband access, and health of our communities through the bipartisan infrastructure agreement – address needs that have persisted for years, if not decades. I applaud President Biden and everyone in Congress who worked tirelessly to achieve passage of these historic bills. We urge the Senate to take up this measure immediately and send it to President Biden's desk to be signed into law." [Statement 11/19/21]
Becky Pringle, President, National Educators Association (NEA): "No matter what we look like or where we're from, everyone deserves a shot at the American dream. But for too many working families, the American dream just gets farther and farther away from them. With President Biden's Build Back Better plan, we have a once-in-a-generation opportunity to take meaningful action on long-ignored challenges ranging from how we educate our youngest generation, ensure no child goes hungry, care for those who are ill or have fallen on hard times, or securing protections for immigrants. The failure to act for too long has limited the opportunities of millions of Americans, particularly in Black, Brown, and Indigenous, and rural communities. The time to act is now." "Every investment made in the Build Back Better Act will pave the road to success for millions of Americans. We urge Congress to meet the moment with courage and vision. The Senate needs to come together and swiftly pass this historic bill that will, quite literally, transform the lives of millions of Americans." [Statement, 11/19/21]
Joe Sellers, President, SMART: "We commend the House for passing the Build Back Better Act. This legislation is a monumental investment in American families, will revitalize our economy and create good union jobs. Our union members stand ready to rebuild and construct our nation's infrastructure and will be the boots on the ground to make the build back better agenda a reality. This legislation will support our members by applying labor standards to clean energy tax credits, expanding registered apprenticeship and pre-apprenticeship programs, investing in high-speed rail projects, addressing indoor air quality in schools, commercial and residential buildings and supports workers' right to organize by making consequential reforms to the National Labor Relations Act. We can't delay on delivering for the American people. The time to act is now. We call on the Senate to immediately pass this bill and send it to the President for his signature." [Statement, 11/19/21]
Eric Dean, President, International Association of Bridge, Structural, Ornamental and Reinforcing Iron Workers Iron Workers: The 128,000 members of the International Association of Bridge, Structural, Ornamental and Reinforcing Iron Workers commends the House of Representatives for passing the Build Back Better Act. The Build Back Better Act is a historic investment in the full spectrum of the economy, American jobs, and protections for workers. The benefits of this bill to Ironworkers, their families, and every working person in America are unprecedented and appreciated. We urge the Senate to complete and pass this legislation quickly. Ironworkers all over the country mobilized in support of this bill and we will stay in the fight until the Build Back Better Act passes both houses of Congress. [Statement, 11/19/21]
Marc Perrone, President, United Food and Commercial Workers (UFCW): "Today's House passage of the Build Back Better Act sends a clear message that Congress is stepping up to invest in America's essential workers and their families. Frontline workers in grocery stores and meatpacking plants have faced some of the highest COVID risks throughout the pandemic as they stepped up to keep our food supply chain strong when we needed it most. The passage of this bill honors the incredible sacrifices and service of these workers and their families. I commend Speaker Pelosi for her steadfast leadership and all the members of the House who voted for working people today. With action to make child care more affordable, provide paid family leave, support union organizing, expand health coverage, and increase access to education and training for good jobs, the Build Back Better Act is putting money back in the pockets of hardworking Americans and finally making sure that corporations pay their fair share. America's middle class was built by unions and the hardworking men and women who have been keeping our country strong throughout the pandemic. On behalf of the essential workers UFCW represents, I urge Leader Schumer and the Senate to quickly pass the Build Back Better Act to invest in American workers and families as our economy continues to recover. The Senate must act now so that millions of workers and families can get the critical support they need." [Statement, 11/19/21]
Chris Shelton, President, Communication Workers of America (CWA): "The passage of the Build Back Better Act by the House of Representatives puts us one step closer to providing working families with essential support they need as they continue to struggle with the effects of the pandemic. It will ease the burdens of the pandemic and help working families and retirees build a better future by expanding access to preschool and child care, extending the Child Tax Credit, instituting paid family and medical leave, allowing Medicare to negotiate prescription drug prices, and much more. The Build Back Better Act will also empower workers to join together to improve their pay and working conditions by imposing substantial penalties on employers and executives who break the law by threatening and firing workers who speak up. It provides $350 million in additional funding for the National Labor Relations Board so that it can enforce the law. It begins to undo some of the damage of the corporate Tax Cut and Jobs Act by adding an above-the-line deduction for union dues, instituting a 15% corporate minimum tax, and instituting a global minimum tax to stop rewarding companies for shipping jobs and profits overseas. Additionally, it will apply a surcharge to corporate stock buybacks, curbing the diversion of funds from wages and investments in order to artificially inflate stock prices. We applaud President Biden and the House Democratic leadership for moving the Build Back Better Act forward, and urge the Senate to pass it without delay." [Statement, 11/19/21]
Robert Martinez, President, International Association of Machinists and Aerospace Workers: "I want to thank the U.S. House members who voted in favor of this crucial bill that gives much-needed support to our nation's workforce. These are important provisions like Child Tax Credit, child care, workplace development and access to clean energy jobs just to name a few. This legislation embraces a pro-worker agenda that provides millions of working families with the resources and opportunities of better wages and benefits." [Statement, 11/19/21]
Lee Saunders, President, American Federation of State, County and Municipal Employees (AFSCME): "With House passage of the Build Back Better Act, we as a nation are set to turn a corner. On the other side lies a better and brighter future where our most basic needs — child care, home care, health care and housing — aren't privileges, but rights. These transformational investments will finally allow us to build back better, helping working families get back on their feet with dignity and strengthening the public services our communities depend on. Through Build Back Better, millions of working families will now be able to afford quality child care and home care; early childhood education will be universal; prescription drug costs will no longer force families to sacrifice groceries or rent for life-saving medicines; and affordable housing can start to become a reality. We cannot turn this corner towards a better future without the Senate. There is no reason for delay and there is no time for quibbling or partisan games. Working people have waited long enough. The Senate must do its job for the American people and pass the Build Back Better Act as soon as possible." [Statement, 11/19/21]
Lonnie Stephenson, President, International Brotherhood of Electrical Workers (IBEW): "For generations, IBEW members have joined our working sisters and brothers across the economy in calling for the kind of basic protections and services found in the Build Back Better Act. This historic legislation will improve quality of life for millions, and today, IBEW members are celebrating its passage by the U.S. House of Representatives. Should this legislation become law, for the first time in the history of our nation, all working people would have access to affordable childcare, early childhood education programs, tax fairness, and critical homecare services for the oldest among us. This legislation would also hold accountable employers who create unsafe and hazardous work environments, or refuse to pay their workers what they are owed. The Build Back Better Act would also bring us closer to achieving President Biden's climate goals while creating more good jobs in the renewable energy and transportation sectors. It ensures the nuclear power plants that are vital for powering our economy and homes remain open and operational. For the first time ever, critical renewable energy projects funded by the federal government— including wind and solar— will come with the kind of strong labor protections that ensure working people earn living wages and are safe on the job. Finally, strong Buy America provisions in this legislation ensure U.S. taxpayer dollars will be maximized to create good jobs on American soil and boost our domestic manufacturing sector. We look forward to working with lawmakers in the Senate to enhance this legislation by including provisions to retain jobs for existing workers in communities that depend on the energy industry for economic survival. Restoring the middle class has always been at the heart of President Biden's ambitious plan to Build Back Better, and the IBEW is proud to stand with President Biden, Vice President Harris, and Congress in fighting for the union workers who built the middle class and who continue to power our nation." [Statement, 11/19/21]
John Costa, President, Amalgamated Transit Union (ATU): "The House of Representatives passage of the Build Back Better Act is a victory for transit workers and working families of America. The ATU applauds the commitment of House Speaker Pelosi and House leadership for advancing this legislation that provides generational investments in the future of our country that will help revitalize our nation through a more equitable and just recovery from the COVID-19 pandemic. The sweeping $1.9 trillion economic legislation provides more critical funds for public transit and will dramatically expand social services for Americans, help mitigate the climate crisis, increase access to health care for all, and deliver crucial aid to working families and children. After the passage of the historic bipartisan Infrastructure bill, this legislation is the next step to advance President Biden's Build Back Better agenda to move our nation forward for generations to come. It's time for the Senate to pass the Build Back Better Act so we can build a better America that provides more families with the opportunities they need to succeed and make the American dream a reality." [Statement, 11/19/21]
James Hoffa, President, Teamsters: "This morning's vote by the House is one that will help millions of hardworking Americans. The Biden administration with the help of lawmakers carefully crafted this measure to raise up workers who have been left behind in Wall Street's profiteering in recent years that has enriched company executives. Working Americans have received the short end of the stick for too long. It's time to change that path, and the White House is leading the way. This bill will help restore economic fairness by expanding child care for working parents, the child tax credit, and paid family and medical leave among other things. Dollars would also be poured into creating new jobs that also preserve the environment, like increased spending for Amtrak. These investments will fuel a transition to a modern economy that provides much-needed support for families. And with the plan fully paid for, it really makes no sense for the Senate to wait any longer to approve it as well." [Statement, 11/19/21]
Jerry Jordan, President, Pennsylvania Federation of Teachers: "The Build Back Better act is a really big deal for Philadelphians, for Pennsylvanians, and for the entire nation. Quite frankly, it is a transformative bill that should serve as a very clear indicator that President Biden's agenda is strong, forward thinking, and driven by a deep commitment to bettering the lives of millions of people. It is hard to overstate the impact this bill will have on Pennsylvanians. In many ways, it is a culmination of years of advocacy efforts. We have, year after year, fought tirelessly for the programs and services that BBB delivers. And yet, we should also see this as a new beginning-- an opportunity and obligation to do better, to do more, and to press forward. I thank the members of the Philadelphia delegation who voted in favor of the bill. Despite Kevin McCarthy's most unhinged efforts to stymie free Pre-K and the entire bill, the will of the people prevailed today. I urge the Senate to immediately consider BBB and swiftly move it to the President's desk. The time is now. The investments that the BBB provides in Pennsylvania will have real, tangible impacts on communities across the Commonwealth. In Pennsylvania alone, BBB will provide for:
Childcare for more than 700,000 youngsters, with nine out of ten PA families with children 0-5 eligible
Expansion of free pre-k to include nearly 200,000 additional Pennsylvania 3 and 4 year olds
Expanding access to free meals to include more than 250,000 additional Pennsylvania students; Summer meal access will reach nearly 950,000 Pennsylvania students
A massive investment in ending child poverty, extending the historic Child Tax Credit (CTC), making this effective and transformative program permanent
Laying the groundwork for tackling climate change, by reducing greenhouse emissions by 50% or more, all while creating union jobs
Increasing Pell grant allowances, impacting more than 160,000 Pennsylvanians
Increasing funding for Historically Black Colleges and Universities (HBCUs), Tribal Colleges and Universities (TCUs), and Hispanic-serving institutions (HSIs)
Expanding Medicaid coverage to an additional 122,000 Pennsylvanians
"In Pennsylvania, the Republican legislature has hindered progress and refused to put forth the sweeping investments we know our communities need and deserve. Given this malfeasance at a state level, to have this level of federal investment is even more significant. But let us also be very clear that this federal bill is not a panacea. It is incumbent upon the Biden administration and Congress to work to address what the bill does not include. Specifically, the bill neglects to incorporate one of the top issues for this union: investment in school infrastructure. The fight does not stop here. I want to particularly highlight the work of Congressman Brendan Boyle, a founding member of the PFT's Fund Our Facilities Coalition. Congressman Boyle has helped lead the fight for federal facilities funding, and we will continue to work in partnership with him to secure the passage of a Green New Deal for public schools. Today, we can collectively come together with a clear eyed commitment to our continued fight for a better, more equitable tomorrow." [Statement, 11/19/21]
Joseph R. Biden, WHAT THEY ARE SAYING: Labor Leaders Applaud House Passage of Build Back Better Act Online by Gerhard Peters and John T. Woolley, The American Presidency Project https://www.presidency.ucsb.edu/node/353511