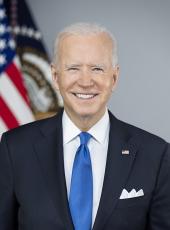 WHAT THEY ARE SAYING: Gun Violence Prevention Leaders Applaud House Passage of Build Back Better Act
Following the House passage of the Build Back Better Act, gun violence prevention and community violence intervention leaders applauded how the historic legislation will provide critical investments in evidence-based community violence intervention programs while lowering costs, creating good-paying, union jobs, and dealing everybody into the economy.
As Nobel Prize-winning economists and independent ratings agencies have confirmed, the Bipartisan Infrastructure Law and Build Back Better Act are fully paid for, will reduce the deficit, and ease inflationary pressures by making the wealthiest individuals and corporations pay their fair share and stopping them from cheating on their tax bills.
Gun violence prevention and community violence intervention advocates from across the country are applauding the passage of the historic legislation through the House and urging the Senate to take urgent action so President Biden can sign it into law and ensure we can build back better.
See below for what they are saying:
Adzi Vokhiwa, Giffords Federal Affairs Director: "President Joe Biden made a commitment to the American people that he would work to end the gun violence epidemic, which has only gotten worse during the pandemic. Today's vote marks an important step towards that goal. Community violence intervention programs save lives—but only when they're given enough funding over the long term. This historic $5 billion investment will properly fund these programs and provide adequate pay, benefits, and training to the violence intervention workers who put their lives on the line each and every day to make our communities safer. We thank the House for passing the Build Back Better Act, and urge the Senate to take up this legislation as soon as possible." [Statement, 11/22/21]
Greg Jackson, CJAF: "Ecstatic today to see the House vote to pass $5 billion in funding for community led violence intervention strategies in the #BuildBackBetterAct this morning! So much hard work from our team @CJACTIONFUND and the #investinus #fundpeace coalitions to get to this moment!!!!!!!!!" [Tweet, 11/19/21]
The HAVI: "BREAKING NEWS! The House just voted to pass the #BuildBackBetter Act, which includes $5 billion in funding for Community Violence Intervention! This is a truly historic moment and an incredible victory for advocates who have fought long and hard to #fundpeace in our communities." [Tweet, 11/19/21]
John Feinblatt, President, Everytown for Gun Safety: "The Biden-Harris administration understands that in order to build back better, we need to build up community-based programs designed to stop the shootings before they start. We applaud the House for listening to the American people and advancing the Build Back Better Act. Now, we need the Senate to follow suit and provide much-needed support to neighborhoods on the frontlines of America's gun violence crisis." [Statement, 11/19/21]
Kris Brown, President, Brady: "Brady is grateful that House leaders were willing to work, and wait, through the night to advance this bill. Now that the House of Representatives has advanced President Biden's signature and transformational social infrastructure agenda, it is imperative that the Senate swiftly consider the Build Back Better Act. The Build Back Better Act is an unprecedented investment in gun violence prevention, treating this uniquely American crisis as a public health epidemic. The $5 billion for community violence intervention programs will save lives nationwide and help to heal communities across the country, addressing entrenched trauma and the root causes of community violence particularly in Communities of Color. Just as importantly, this achievement is the result of years of work by Black and Brown activists, who have worked for this community funding for decades and have advocated tirelessly to ensure it remained in the Build Back Better Act." [Statement, 11/22/21]
March for Our Lives: "Let's get this done! Investing in community violence intervention efforts, universal Pre-K, & more are investments in dismantling the ROOT CAUSES of gun violence. We can't keep pulling people out of the river without looking upstream to see why they fell in." [Tweet, 11/19/21]
Shannon Watts, Founder, Moms Demand Action: "This is a historic investment in community based solutions to the gun violence epidemic that is killing more than 100 people every day and wounding hundreds more. The Biden-Harris administration has continually shown that it's the strongest on gun safety in history and we applaud the gun sense champions in the House of Representatives for passing this critical funding that will save lives. Our grassroots army is proud to support this and will continue working to get this to the President's desk and signed into law." [Statement, 11/19/21]
Spencer Cantrell, Director of Federal Affairs, Educational Fund to Stop Gun Violence: "Today the House passed what would be the largest-ever federal infusion of funding for community violence intervention, a proven policy that will reduce gun violence across the country. We call on the Senate to act quickly and pass the Build Back Better Act with this gun violence prevention funding intact." [Statement, 11/19/21]
Team ENOUGH: "VICTORY: The House just passed @POTUS's #BuildBackBetter act which includes $5 BILLION (that's right, BILLION) in community violence intervention funding! In the fight to #EndGunViolence, community violence intervention groups are crucial!" [Tweet, 11/19/21]
Joseph R. Biden, WHAT THEY ARE SAYING: Gun Violence Prevention Leaders Applaud House Passage of Build Back Better Act Online by Gerhard Peters and John T. Woolley, The American Presidency Project https://www.presidency.ucsb.edu/node/353523