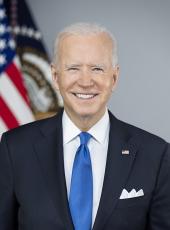 WHAT THEY ARE SAYING: Climate Leaders Applaud House Passage of Build Back Better Act
Following the House passage of the Build Back Better Act, climate leaders applauded how the historic legislation will tackle the climate crisis head-on, advance environmental justice, reduce emissions by more than a gigaton in 2030, and put the U.S. on an irreversible path to meet President Biden's ambitious climate goals. The Build Back Better Act will lower costs, including reducing the average American family's energy bills by $500 per year by the end of the decade and make driving electric vehicles more affordable and accessible by lowering the cost by $12,500 for EVs made in America – all while creating good-paying, union jobs and dealing everybody into the economy.
As Nobel Prize-winning economists and independent ratings agencies have confirmed, the Bipartisan Infrastructure Law and Build Back Better Act are fully paid for, will reduce the deficit, and ease inflationary pressures by making the wealthiest individuals and corporations pay their fair share and stopping them from cheating on their tax bills.
Climate leaders from across the country are applauding the passage of the historic legislation through the House and calling on the Senate to take urgent action so President Biden can sign it into law and ensure we can build back better.
See below for what they are saying:
Environmental Organizations
Collin O'Mara, President and CEO, National Wildlife Federation: "The Build Back Better Act will be the largest investment ever in climate action, natural resource restoration, community resilience and revitalization, clean water and air, and good-paying jobs since the New Deal. We thank President Biden and Speaker Pelosi for uniting the caucus to secure historic victories for people and wildlife alike. From the unprecedented investments in restoring our natural resources and establishing a Civilian Climate Corps to the expansion of domestic manufacturing and deployment of cleaner energy, transportation, and materials, these investments will help us achieve the promise of a clean energy future that leaves no community behind." [Statement, 11/19/21]
Gene Karpinski, President, League of Conservation Voters: "Following the enactment of the Infrastructure Investment and Jobs Act, House passage of the Build Back Better Act caps off a historic and transformational week for climate, jobs and justice. Under Speaker Pelosi's tireless leadership, the House just passed the strongest climate bill in U.S. history to put our country on the path to cut climate pollution in half by 2030, the goal set by President Biden and that science and justice require. The Build Back Better Act meets our climate goals while saving people money on their energy bills and other monthly expenses, investing in the frontline and communities of color that have suffered the most from toxic pollution, and creating and sustaining millions of good-paying union jobs in the clean energy economy.
"Getting to this point is a testament to the diverse coalition, including labor, environmental justice advocates, and young people, relentlessly organizing and advocating for a more sustainable, just, and equitable future. LCV is all in to ensure the Senate quickly seizes this historic opportunity to make life better for people and the planet by passing the Build Back Better Act and sending it to President Biden's desk." [Statement, 11/19/21]
Manish Bapna, President and CEO, Natural Resources Defense Council: "Today, the House delivered on the strongest climate action in history - and not a minute too soon. The climate clock is ticking. It's time for the Senate to get this done. This bill calls for the most significant U.S. climate investment ever. It's the centerpiece of a broader strategy to confront the climate crisis by slashing carbon pollution in a way that creates high-quality jobs, drives innovation and sets the table for durable growth. If enacted by the Senate, this will provide needed investment to speed the shift to wind and solar power. It will make electric vehicles more affordable for middle-class families. It will strengthen public transit, make our homes more efficient and lower our energy bills. This bill will cut pollution that disproportionately harms low-income communities and people of color, expand affordable housing and direct substantial clean energy benefits to disadvantaged communities on the front lines of climate hazard and harm. With a crisis this urgent, stakes this high and opportunity so far-reaching, the Senate has no more pressing business before it than to pass this bill without delay. We're counting on the Senate to get it done." [Statement, 11/19/21]
Melinda Pierce, Legislative Director, The Sierra Club: "This historic legislation — the strongest action Congress has ever taken to tackle the climate crisis — delivers on President Biden's commitment to make transformational investments in climate action, clean energy, family-sustaining jobs, and environmental justice. While no single bill can get the job done, the Build Back Better Act builds a strong foundation for cutting our climate pollution in half to meet the climate test. Bravo President Biden, Speaker Pelosi, and House Democrats for investing in urgent climate action despite the universal opposition of Congressional Republicans. Now, we need the Senate to promptly pass this bill, a bill that has united every grouping of Democrats in the House. We're counting on President Biden to help deliver the majority in the Senate to enact his historic agenda that he has assured the public will be there. The time for urgent action is now. We have no time to waste, because the choices we make together now will shape the health of our communities and planet for decades to come." [Statement, 11/19/21]
Jason Walsh, Executive Director, BlueGreen Alliance: "This is historic! The BlueGreen Alliance was founded on the principle that we do not have to choose between good jobs and a clean environment; the Build Back Better Act is proof that we can and must have both. This bill will create millions of good-paying union jobs across the country while reducing the emissions driving climate change, positioning the U.S. as a leader in the clean economy, and making our communities and infrastructure safer and more resilient in the face of the climate impacts we are already seeing. It is critical that the Senate move quickly to pass this bill and send it to the president's desk." [Statement, 11/19/21]
Mark Magana, Founding President and CEO, GreenLatinos: "We have reached a moment of truth for climate action, Latino and other communities of color are living through the impacts of climate-related severe weather conditions, wildfires, drought, extreme storms, and flooding, right now. President Biden and Congressional leaders have responded to the moment with the Build Back Better Act (BBBA) that provides unprecedented investments on a path towards fighting this climate crisis, cutting carbon pollution, delivering action on environmental justice, reducing energy bills for working families, protecting hard working immigrants, and creating millions of quality union jobs. While we did not get everything we wanted in this legislation, we are energized by this significant investment and more determined than ever to continue to fight for our communities and ensure that we get the full protection and investment we deserve. We now turn to fight for the full passage of this important bill in the Senate. The Latino community needs action now, and we will keep the pressure on to ensure that this bill becomes law!." [Statement, 11/18/21]
Felipe Benitez, Executive Director, Corazón Latino: "The House of Representatives has advanced one of America's most significant pieces of legislation in history, Build Back Better, that includes robust social spending plans that will transform our country by putting families and Madre Tierra first. Investments will reach all of our regions to provide support where it is needed most. In Arizona, Build Back Better will bring good green jobs that will help mitigate climate change while creating affordable housing solutions and supporting kids with childcare and early education. On the other side of the country, West Virginians can also expect good-paying jobs as well as expanded care for the elderly and the disabled and other targeted benefits to support their wellbeing. The Build Back Better plan was created to make an immeasurable impact on families of all backgrounds from diverse regions by growing the economy and tackling climate change. The House has laid the groundwork for our best and boldest future possible, the Senate must recognize the greatness and urgency of Build Back Better and vote to pass this bill immediately. It's our brightest path forward." [Statement, 11/19/21]
Lori Lodes, Executive Director, Climate Power: "This is it. This is our climate moment. House Democrats came together and voted to lower energy prices, create more good-paying jobs, support disadvantaged communities and take on the economic devastation of climate change. The Build Back Better Act is a win-win-win — for our economy, our families and future generations. Every community in the country will feel the benefits of the Build Back Better Act and that's why voters need this historic bill to pass before the end of the year. It's time for the Senate to get this done. Let's go." [Statement, 11/19/21]
John Podesta, Founder and Board Chair, Center for American Progress: "Today, the House voted to tackle the climate crisis and build a clean energy economy. This historic measure will create millions of good-paying union jobs, lower energy costs for families by $500 per year, and build a more equitable economy that addresses the toxic legacy of environmental injustice. With more than $555 billion for clean energy, environmental justice, and American manufacturing investments, this legislation is the most consequential in history to combat climate change and environmental injustice. Combined with administrative and state action, it will put the United States in striking distance of the goal that scientists say we need to cut pollution in half by 2030. This is the culmination of countless hours of hard work by President Joe Biden, Speaker Nancy Pelosi, congressional Democrats, and activists across the country who fight every day for a cleaner and healthier world. Now, the Senate must act quickly to get this transformational measure across the finish line. This is it. No next time. This is the time to deliver for the American people and save our planet." [Statement, 11/19/21]
Abbie Dillen, President, Earthjustice: "Today, Congress is one step closer to realizing the most ambitious investment in U.S. history to protect our environment and address the climate crisis head on. Climate change is no longer tomorrow's threat. It's here now, and we need bold action from our government to deploy the clean technologies and natural solutions that will carry every community, including those that have too long borne the brunt of pollution and climate catastrophe, into a safe and vibrant future. Passage of the Build Back Better Act will set us on a new path toward zero emissions and environmental justice. It means accelerating the transition to 100 percent clean energy, safeguarding clean drinking water for millions of people, preserving our nation's forests to aid in removing carbon from the atmosphere, ending oil development in the Arctic Refuge, and modernizing buildings and ports to no longer choke the communities living in and near them with toxic air pollution. By initiating the transition to a green economy, we're creating good-paying, green jobs to put people back to work while investing in the long-term economic prosperity of communities across the country. Months of negotiations have shown that we can muster the political will to see this legislation through. We applaud House leadership and climate and environmental justice champions in the House for their work crafting this transformative legislation. As the Senate takes up the bill, Earthjustice and our partners implore our Senators to meet this moment and make the kind of transformational change that only government can make for the United States and for the world by passing the Build Back Better Act and sending it to the President's desk." [Statement, 11/19/21]
Sam Ricketts, Co-Director, Evergreen Action: "President Biden ran and won on a commitment to ambitious climate action. Today, he's one step closer to delivering on that promise. The Build Back Better Act passed today by the House of Representatives includes the largest climate investments in American history. It will create millions of good jobs building the clean energy economy, advance environmental justice, and begin to reduce climate pollution at the scale and speed necessary to meet President Biden's commitments and stave off the worst impacts of this crisis. Thanks to the tireless efforts of climate leaders in the House, this bill will launch innovative programs to combat climate change, including a robust suite of more accessible clean energy tax incentives, a Clean Energy Accelerator to help communities build back better, and a Civilian Climate Corps that will put 300,000 Americans to work building equitable climate solutions with their own hands. House climate leaders stood up from the beginning to say 'No Climate, No Deal,' and, thanks to their leadership, the House has now passed transformative climate legislation. Speaker Nancy Pelosi and House Democrats should be applauded for their hard work to deliver this down payment on America's clean energy future. Now it's up to Majority Leader Chuck Schumer and the Senate Democratic caucus to take up this bill and deliver it to the president's desk. This is our moment. It's time to finish the job." [Statement, 11/19/21]
Elizabeth Gore, Senior Vice President of Political Affairs, Environmental Defense Fund: "In recent weeks, we have seen remarkable momentum building in the fight against climate change. Congress recently passed the bipartisan Infrastructure Investment and Jobs Act, a valuable and necessary investment in America's future. In addition, President Biden announced a set of sweeping actions to cut methane pollution here in the United States, and over a hundred countries have jointly pledged to cut methane emissions. Now, the Senate must quickly pass the Build Back Better Act and move the United States toward a cleaner, healthier, and more equitable future. We cannot afford to miss this moment." [Press Release, 11/19/21]
Dominique Browning, Director and Co-Founder, Moms Clean Air Force: "As Moms, we think about our children's future all the time—but we are also thinking about our daily lives, right now. The Build Back Better Act presents an enormous opportunity to make both the present and the future safer, cleaner, and more secure for all of us, and especially our children. It includes critical environmental justice provisions that will direct investments to communities that need it the most. Our children's health and future depends on climate action, climate urgency, and climate solutions. The Build Back Better Act, along with the Bipartisan Infrastructure Framework, will make historic investments in addressing the climate crisis. Our lawmakers taking a stand for bold climate action deserve our immense gratitude; they are ensuring our children have a bright and healthy future. This is great news for our families. But this fight isn't over yet. The Build Back Better Act now moves to the Senate, where moms will be watching to ensure that we move quickly toward a zero-pollution, clean-energy future. We owe our children nothing less. We say to Washington: 'Listen to Your Mothers! Get this job done!'" [Press Release, 11/19/21]
Nathaniel Keohane, President, Center for Climate and Energy Solutions: "The Build Back Better Act represents the single-largest investment in our nation's low-carbon future, establishing a foundation for a modern, clean energy economy. The clean energy tax credits and investments included will spur innovation, deploy new technology, dramatically cut climate pollution, and make American companies more competitive globally. These investments will be key drivers in the transition to a thriving and resilient zero-carbon economy. And they would work even more effectively alongside a price on carbon pollution that would leverage the low carbon advantage of domestic industries while achieving the deep, economy-wide emission reductions we need. It's clear that while the Build Back Better Act is not yet across the finish line, the U.S. Senate has an historic opportunity to create clean energy jobs, meaningfully reduce our risks from climate change, and make investments in the economic future of our communities. As businesses and policymakers voice their support, momentum continues to build toward the passage of this historic legislation, firmly establishing the United States as a global climate leader in the 21st century." [Statement, 11/19/21]
Environmental Justice Organizations
Co-authors, The Equitable and Just National Climate Platform: "The Build Back Better Act delivers historic, life-saving and long-overdue investments to communities that are both on the front lines of our nation's most toxic pollution and disproportionately exposed to climate change threats. By advancing this bill, the House is moving to tackle the climate crisis, environmental injustice, and economic inequality with much-needed investments in pollution-free and sustainable community development, healthy ports, workers and fair-wage jobs, climate change-ready affordable housing, and more -- things that are so critical to so many of our communities. The Build Back Better Act also supports the Biden-Harris Administration's goal to deliver 40 percent of the infrastructure and climate investment benefits to disadvantaged communities. Right now, vulnerable communities across the country are feeling the public health and economic impacts of climate change and environmental injustice. Building back better means building back with justice and clean air, clean water and climate justice for all. Now, the Senate must act immediately to pass the Build Back Better Act to secure a healthy, equitable and prosperous future for all." [Statement, 11/19/21]
Business Leaders
Jeffrey Hollander, CEO, American Sustainable Business Network: "The Build Back Better Act, combined with the just-enacted Infrastructure Investment and Jobs Act, are milestone bills that advance important priorities that will help us to move closer to an economy that works for all and marks the largest investment in history to deal with the climate crisis.We have been strong advocates for BBB and IIJA and the original $3.5 trillion reconciliation measure.? We helped during the past few months to recruit hundreds of American businesses to support both the investments and revenue measures, including the corporate tax hike, to push back against detracting efforts by other conservative business organizations. And while not all of what we supported nor all of the President's priorities are included, this is an historic step in the right direction that will pay dividends for generations." [Statement, 11/19/2021]
Heather Zichal, CEO, American Clean Power Association: "The American Clean Power Association applauds the House passage of the Build Back Better Act which includes the largest job-creating investment for clean energy in American history and important provisions to combat the ongoing and intensifying climate crisis. The stable and predictable policies for renewable energy projects included in the House-passed legislation will help grow America's economy and a clean energy future that creates good-paying jobs and a cleaner environment. With tax credits for renewable generation, energy storage, transmission projects, green hydrogen and the growing offshore wind energy sector and associated domestic manufacturing, a powerful signal is being sent to the private sector and industry. The Build Back Better Act will help spur new investment, accelerate the development of projects and deliver over 1 million clean energy jobs by 2030. It will also help create growth opportunities for local communities and put the country on a path to achieve the goal of 100% carbon-free electricity by 2035 — which will require doubling the size of the electricity grid and tripling the amount of clean energy carried by it. Voters from across all political parties support the expansion of clean energy. With House passage, we now urge the Senate to pass the Build Back Better Act and do their part to help deliver a clean energy future for Americans. Every state in the nation will benefit from it." [Statement, 11/19/21]
Anne Kelly, Vice President of Government Relations, Ceres: "The Build Back Better package is the climate deal that leading companies and investors have long been calling for. The House has today taken a major step toward building the clean energy economy we need to protect the country from dangerous pollution and costly climate disasters, while creating good jobs, stabilizing energy prices, and sparking American innovation. The Senate must now follow the House's lead and pass the Build Back Better package with these urgently needed climate investments. Our businesses, communities, and economy depend on it. The investments in the Build Back Better package are cost-effective measures that will save the U.S., its companies, and consumers enormous amounts of money over time, especially when you consider the escalating costs of unchecked climate disaster, while building new industries to power the economy of the future. U.S. senators now have a chance to deliver both immediate and long-term benefits to our economy by finalizing the most ambitious climate investments in the nation's history, and we urge them to take advantage of it as soon as possible. Neither the climate crisis nor this economic opportunity can wait." [Statement, 11/19/21]
Abigail Ross Hopper, President and CEO, Solar Energy Industries Association: "This is a critical step forward on legislation that features the most transformational clean energy initiatives in our nation's history. Decarbonizing the electric grid will add close to one million Americans to the solar workforce by 2035, and after months of negotiation, we are on the verge of approving policy that will take a meaningful step toward tackling the climate crisis. The women and men of the solar industry are already hard at work in every state across the country. We stand ready to start deploying solar energy on the massive scale necessary to meet the urgent climate moment. We urge the Senate to complete its negotiations, pass the legislation and send the Build Back Better bill to President Biden for his signature." [Statement, 11/19/2021]
Andrew Reagan, Executive Director, Clean Energy for America: "The passage of President Biden's Build Back Better Act in the House of Representatives brings us one step closer to empowering clean energy businesses, workers, and entrepreneurs working hard to deliver the most innovative and accessible clean energy technologies to the American people. Combined with the Bipartisan Infrastructure Package, these historic bills will accelerate the growth of this critical sector of our economy. By delivering historic long-term investments in clean energy in these bills, the House of Representatives is delivering on President Biden's promise that the jobs of the future will be good-paying clean energy jobs. The clean energy sector already supports millions of jobs and the BBBA will create as many as 679,000 new good-paying jobs annually, for both big and small businesses, while lowering energy bills to save families money. The Senate must follow the House's lead and act now to pass the Build Back Better Act and deliver bold investments in clean energy to the American people. There's no time to waste." [Statement, 11/19/21]
Vic Shao, Co-Founder and CEO, AMPLY Power: "Over a hundred years ago, American ingenuity and hard work enabled the rise of transportation fueling infrastructure within 15 years. We are on the cusp of another energy revolution, driven by the same set of dynamics. But for electric vehicles to truly gain mass adoption, the infrastructure required to refuel these vehicles has to be rolled out at scale, like AMPLY's Omega Charge Management System. The Build Back Better Act will help drive implementation of infrastructure investments across the nation while creating good jobs and averting runaway climate change." [Statement, 11/19/21]
Kiran Bhatraju, Founder, Arcadia Power: "When given the opportunity, communities will choose a clean energy future. We see it day in and day out -- but we need investments from the federal government to ensure this opportunity is truly available for all. The Build Back Better Act includes exactly this type of investment and, once passed, will set our country on a better energy path that tackles climate change and reimagines how we power our communities." [Statement, 11/19/21]
Jon Powers, President, CleanCapital: "Bold, generational investments in clean energy and climate solutions like those included in the Build Back Better Act are a crucial part of the path to a net-zero future that will create jobs and put us on track to solve the climate crisis. By spurring innovation that will provide businesses, schools, non-profits, and municipalities with affordable renewable energy, these investments will rapidly speed up the clean energy transition and unleash significant private sector funds. Furthermore, they will provide unparalleled opportunities to create jobs in areas like American manufacturing for veterans seeking a new career. Veterans, like myself, are already a major part of the growth of clean energy and by passing the Build Back Better Act, Congress will make an important down payment to protect our nation's heroes.
Tom Matzzie, Founder and CEO, CleanChoice Energy: "Technology innovations in clean energy hardware, software, and the cloud have created an opportunity to build a rapidly growing clean energy economy that works for everyone. The Build Back Better Act will help companies like ours rapidly expand access to clean energy, provide good-paying jobs, and speed the transition to a clean energy future. Now is the time to pass a bold package like this; Congress must work expeditiously to get this done for the American people, our businesses, and our planet." [Statement, 11/19/21]
Tom Soto, Founder and Managing Director, Diverse Communities Impact Fund: "When President Biden urged Congress to pass big, bold investments in the clean energy economy, he made a clear call for tackling our nation's history of environmental injustice. The historic Build Back Better Act does just that by creating a Clean Energy and Sustainability Accelerator to fund projects across the country -- 40 percent of which will benefit those communities who have largely been left on the economic sidelines. This package changes that. There is still much work to be done to ensure affordable energy, clean air, and a livable climate for all communities, but by passing the BBBA Congress can take a first step toward a more equitable and sustainable future." [Statement, 11/19/21]
Cathy Zoi, CEO, EVgo: "The transition to electric vehicles (EVs) is happening, and the deployment of EV charging infrastructure will create jobs and combat climate change," said Cathy Zoi, CEO of EVgo. "EVgo commends the Build Back Better Act's focus on both consumer and infrastructure incentives which are needed in tandem to make Electric for All a reality." [Statement, 11/19/21]
Sheldon Kimber, CEO, Intersect Power: "The Build Back Better Act is a huge step forward in meeting President Biden's climate goals. But meeting them is going to take collective will, some social consensus, and leadership from the government and the private sector, and I hope that Congress finds the will to pass this legislation. As the leader of a clean energy company, we are ready to build the infrastructure we need to save the planet but we need the support outlined in the BBBA to do it. As a nation, we've accomplished great things with collective will, and I know we can do it again." [Statement, 11/19/21]
Billy Parish, CEO Mosaic Energy: "Arizonans are living on the frontlines of the climate crisis, and it is destroying our communities, burdening our families, and devastating our economy. By investing in clean energy, we can create thousands of good-paying jobs in our state while protecting our iconic landscapes. The investments outlined in this new framework present a clear opportunity for Arizona, and businesses like mine, to continue leading in the clean energy industry, and I encourage Congress to pass this bill and provide a jolt to our economy at the most critical time." [Statement, 11/19/21]
Dan Shugar, Founder and CEO, Nextracker: "The transition to a clean energy economy fueled by solar and other renewables is not optional, it is an imperative. Investments made by the Build Back Better Act will deliver more affordable energy and transformational results to ensure that future generations have reliable power, good-paying jobs, and clean air. This means Congress must act now to cement a better future for our country and our planet. We look forward to working with them to make this happen." [Statement, 11/19/21]
Scott Moskowitz, Director of Public Affairs, Q CELLS America: "American solar manufacturers are ready to help America pass the Climate Test and ensure our clean energy future is built at home. We're at a pivotal moment to accelerate the growth of the clean energy economy and to re-shore every step of the solar supply chain. With the Build Back Better Act, we can make sure that manufacturing workers in Georgia and around the country lead the world in building the clean energy future. The Build Back Better Act has the potential to be transformative—creating millions of clean energy jobs, reducing energy bills, and transforming how we power the planet for generations to come.
In recent weeks, CE4A has led efforts urging Congress to make big, bold investments in the clean energy industry. More than 500 clean energy business leaders, workers, entrepreneurs, and investors across the United States sent letters to Congress making the business case for clean energy investments including a national letter from clean energy sector business owners from 34 states, Washington, D.C., and Puerto Rico and letters from energy leaders in Arizona, California, Florida, Hawaii, Kansas, Maine, New Hampshire, New Jersey, New York, Oregon, Texas, and Washington. These business leaders know that investments in clean energy will help their companies grow, deploy innovative new technologies to power our communities, and employ millions of people in new, good-paying jobs." [Statement, 11/19/21]
Other Climate Leaders
Tom Steyer: "This morning the Democratic House took a historic step towards passing what will be the biggest investment in climate action in US history by passing #BuildBackBetter. From advancing environmental justice to creating millions of jobs building the clean energy economy, this is a critical step towards rebuilding a more just and sustainable future. The climate crisis is here – we are in the execution phase of our fight. Now the Senate must act." [Tweet, 11/19/21]
Vice President Al Gore: "We are one step closer to passing the largest investment in climate solutions in U.S. history. We know the climate crisis can't wait. A lot depends on the Senate now to pass this critical legislation as soon as it can. #BuildBackBetter" [Tweet, 11/19/21]
Jim Kessler, Executive Vice President for Policy, Third Way: "The House just took a historic step forward—now the Senate must act. Due to President Biden's vision for a better America, Speaker Pelosi's political prowess, and the tenacity of Democratic House members, we are now one step closer to witnessing one of the most successful first presidential terms in the history of the United States. Building off the American Rescue Plan and the Bipartisan Infrastructure Bill, President Biden's Build Back Better Act would deliver the largest single investment in our clean energy economy in history and take essential steps toward investing in working- and middle-class families in a fiscally responsible way. In addition to helping ensure a safer and more prosperous future for the next generations of Americans, the climate and energy investments in this bill will start delivering benefits to workers and businesses right here, right now. The Build Back Better Act provides a variety of smart incentives to support US industries making cleaner products, help American manufacturers expand and re-tool facilities to stay competitive in the global clean economy, encourage domestic production of clean and affordable energy, and improve every community's access to the jobs, clean air, and economic benefits that come with these investments. The legislation would also help to repair capitalism and rebuild the bond between work and a good life. Investments would boost labor productivity and ensure workers have skills for quality, middle-class jobs with big expansions of apprenticeships, on-the-job training, and a higher-ed system focused on delivering quality education and getting more students to and through college. Other investments would help people succeed while on the job with expansions of the child tax credit, earned income tax credit, child care subsidies, and universal pre-k. This bill takes huge steps to strengthen the ACA and cap health care costs for more people. And finally, this legislation passes the test of fiscal responsibility and will be fully paid for by the time it reaches the President's desk. We look forward to the Senate passing this bill next month, capping off a historic first year for the Biden Administration." [Statement, 111/19/21]
Conrad Schneider, Advocacy Director, Clean Air Task Force: "[The U.S. House of Representatives voted to pass the Build Back Better Act today, representing] an important step forward to advance the largest-ever American investment in climate action. With more than $550 billion invested in climate solutions, this bill would help deploy clean energy at scale and push a new generation of critical carbon-free technologies into the mainstream – and not a minute too soon. We commend the group of lawmakers who have helped the Build Back Better Act clear this hurdle, and we look forward to working with their colleagues in the Senate to get this bill passed and through to the President's desk in short order." [Statement, 11/19/21]
Joseph R. Biden, WHAT THEY ARE SAYING: Climate Leaders Applaud House Passage of Build Back Better Act Online by Gerhard Peters and John T. Woolley, The American Presidency Project https://www.presidency.ucsb.edu/node/353487