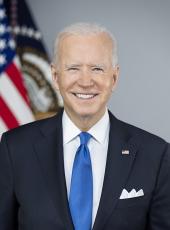 WHAT THEY ARE SAYING: Biden-Harris Administration Proposes New Vehicle Emissions Standards to Protect Public Health, Combat Climate Change that Would Also Save Consumers Money
This week, the Biden-Harris Administration proposed the strongest-ever pollution standards for passenger vehicles and heavy-duty trucks. If finalized, these new standards would protect public health by cutting nearly 10 billion tons of CO2 – almost twice annual U.S. emissions –and save families an average of $12,000 on reduced fuel and maintenance costs over the lifetime of their vehicle.
These new standards would be especially important for communities who have borne the burden of polluted air for far too long. The proposed standards would reduce harmful air pollution and lead to fewer premature deaths and serious health effects such as hospital admissions due to respiratory and cardiovascular illnesses.
These proposed standards are backed by deep technical analysis demonstrating the feasibility of pathways for future clean vehicles. These standards are also supported by the President's Invest In America agenda, which is securing American leadership in battery technology, advanced manufacturing, and clean energy – and is delivering on the President's commitment to create good-paying union jobs.
Here's what they are saying about this proposal that is a win-win-win for American communities:
United Auto Workers: "People who build cars for a living don't do it because we're passionate about combustion engines or electric vehicles. We do it because we're passionate about our families and our communities. We can have both economic and climate justice—and that starts by ensuring that the electric vehicle industry is entirely unionized. We look forward to working with the Biden Administration to hold the auto industry accountable to that mission." [Statement, 4/12/2023]
Jason Walsh, Executive Director, BlueGreen Alliance: "We are encouraged by the Biden-Harris administration's swift action on both light- and heavy-duty vehicle standards, reaffirming its strong commitment to reducing climate-warming greenhouse gas emissions, advancing environmental justice, and motivating manufacturers to build the nation's clean vehicles of the future here in the United States… It is essential that the investments from the BIL and Inflation Reduction Act be deployed in ways that create and protect good union jobs here in the United States, by automakers that will do right by the workers who build clean vehicles and their components and the communities where those vehicles are built." [Statement, 4/12/2023]
General Motors: "GM supports economy-wide efforts to address climate change including a drive towards an all-electric future and improving the efficiency of our fleet. Complementary policies like permitting reform and support for domestic investments in manufacturing, supply chain, and charging infrastructure are needed to help accelerate investments and adoption. " [Statement, 4/12/2023]
Jed Mandel, President, Truck and Engine Manufacturers Association: "While we are still in the process of reviewing the proposed rule, EMA and its members remain fully committed to collaborating with EPA and other stakeholders as we work toward our shared vision for a zero-emission commercial vehicle future." [Statement, 4/12/2023]
Alex Beaton, Manager, Market Development and Public Policy, EVgo: "EVgo applauds the EPA for proposing these ambitious tailpipe emissions standards. This proposal would accelerate the transition to electric vehicles, which will result in cleaner air and healthier communities, address climate change, and create jobs across the country. EVgo is also rapidly expanding fast charging to support a growing EV market and we're building new charging stalls all over the U.S. to meet the demand for convenient, reliable public charging. We look forward to the EPA swiftly finalizing this important proposal to provide another tailwind to widespread EV adoption." [Statement, 4/12/2023]
Suzanne Goldberg, Senior Director for Public Policy North America, ChargePoint: "The EPA's tailpipe emission proposal will shift the electric mobility revolution into high gear — and we are actively building a national network of charging infrastructure to support the new EVs that will hit our roads in the coming years. This proposal, in addition to state and federal funding programs like NEVI, will undoubtedly lead to more investment in EVs and chargers. Over our 15 year history, we have ensured charging infrastructure deployment kept pace with EV adoption, and we are well-positioned to meet the increased demand these standards will generate." [Statement, 4/12/2023]
Drew Kodjak, Executive Director, International Council on Clean Transportation: "The rule will dramatically reduce the climate impact and air pollution caused by new cars, SUVs, vans, light trucks, and medium-duty vehicles. In an important first, EPA is including medium-duty vans and trucks in the same rulemaking as cars, SUVs, and light trucks." [Statement, 4/12/2023]
Dave Cooke, Senior Vehicles Analyst, Union of Concerned Scientists: "This announcement shows that EPA is taking seriously its responsibility to advance cleaner technologies and fight climate change. Transportation is the largest contributor to global warming emissions in the U.S. We can't meet our climate goals without continuing to cut vehicle pollution, including by ensuring that 100% of new vehicle sales are electric by 2035." [Statement 4/12/2023]
Albert Gore, Executive Director, Zero Emission Transportation Association: "We applaud the administration's leadership in accelerating transportation decarbonization through the EPA's new vehicle emission standards… These critical pollution reduction standards are based on the demonstrated success of EV technology and will be supported by the transformational charging infrastructure and supply chain investments included in the industrial policies put in place over the last two years." [Statement, 4/12/2023]
Melody Reis, Senior Legislative and Regulatory Policy Manager, Moms Clean Air Force: "Cars and trucks play a critical role in our lives and our economy, but the pollution they generate is toxic for our families and communities… Creating cleaner vehicles is an opportunity we can't miss to reduce health-harming pollution, address climate change, advance environmental justice, and create jobs." [Statement, 4/12/2023]
Harold Wimmer, National President and CEO, American Lung Association: "This new EPA proposal is a crucial step to address climate change and reduce air pollution to improve the air that everyone breathes…The American Lung Association supports the widespread and rapid shift to zero-emission transportation as vital to improving lung health and saving lives. Everyone deserves to breathe clean and healthy air, and we applaud EPA for taking bold steps to clean up air pollution from cars.'" [Statement, 4/12/2023]
Manish Bapna, President and CEO, Natural Resources Defense Council: "These EPA standards are a key piece of the puzzle to curb our country's single largest source of carbon pollution and provide cleaner air and a safer climate for all." [Statement, 4/12/2023]
Ben Jealous, Executive Director, Sierra Club: "Every single day, millions of Americans are forced to breathe deadly vehicle pollution spewed from combustion vehicles on the road. Strong federal action to address this devastating reality is a must, and the Sierra Club will continue to mobilize our members and supporters demanding the EPA develop the strongest final vehicle rules possible." [Statement 4/12/2023]
Fred Krupp, President, Environmental Defense Fund: "Today, America accelerated toward a clean transportation future and more jobs… They will provide important financial savings for American families, whether they are buying new or used zero-emitting cars – thousands of dollars in lifetime fuel cost savings together with up to $7500 in consumer clean vehicle tax credits under the Inflation Reduction Act. They'll also allow truckers to see substantial fuel cost savings beyond the $40,000 clean commercial vehicle tax credit under the Inflation Reduction Act." [Statement, 4/12/2023]
Dan Lashof, U.S. Director, World Resources Institute: "This ambitious but achievable plan will slam the brakes on tailpipe emissions which are the United States' biggest source of planet-warming pollution… If implemented, the Biden administration's plan is destined to prevent millions of asthma attacks and other harmful health effects and will keep America competitive as the global automotive industry shifts away from the antiquated internal combustion engine." [Statement 4/12/2023]
Margie Alt, Director, Climate Action Campaign: "Tackling the climate crisis demands that we clean up the largest single source of climate pollution in the U.S. — transportation…These safeguards will measurably and significantly drive down pollution from the transportation sector while providing protections for people who have traditionally borne the greatest burden from this dangerous pollution–those living closest to highways and in heavily congested areas." [Statement, 4/12/2023]
Rev. Susan Hendershot, President, Interfaith Power & Light: "People of faith and conscience have been telling the Biden EPA that we want clean, affordable vehicles. Today, the EPA is showing that it's listening to the people and to the needs of the Sacred Earth we all call home. Rapidly moving to cleaner vehicles is essential. We need to find a way to make this transition with justice and equity solidly in place. We look forward to supporting this life-affirming rule." [Statement, 4/12/2023]
Joseph R. Biden, WHAT THEY ARE SAYING: Biden-Harris Administration Proposes New Vehicle Emissions Standards to Protect Public Health, Combat Climate Change that Would Also Save Consumers Money Online by Gerhard Peters and John T. Woolley, The American Presidency Project https://www.presidency.ucsb.edu/node/360556