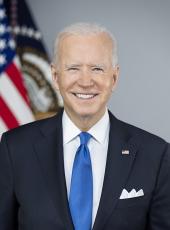 What They Are Saying: Biden Administration Re-designates Haiti for Temporary Protected Status
Yesterday, Secretary of Homeland Security Alejandro N. Mayorkas announced a new 18-month designation of Haiti for Temporary Protected Status (TPS) due to serious security concerns, social unrest, an increase in human rights abuses, crippling poverty, and lack of basic resources rendering the country unsafe for nationals to return.
TPS protects Haitian nationals living in the U.S. of May 21, 2021 from deportation and allows them to obtain works permits.
Haiti was previously granted TPS designation, extension, and re-designation following the earthquake in 2010, which was terminated in 2017 under the previous administration despite ongoing safety and economic challenges in the country.
The announcement was met with praise from immigrant advocacy groups and community leaders across the country, who championed the re-designation as part of the administration's larger efforts to create an immigration system that is fair, humane, and reflects America's values.
See below for what they are saying:
Shelly Clermenco, Haitian TPS holder and advocate: "Haitian communities are celebrating today, not just for ourselves, but because today's news is a reminder to all of us that efforts to do what's right are effective. But this is just the beginning. We need Congress to do what is right and provide a path to citizenship so that my family and I can live fully and freely. Our lives are not temporary."
Marlene Bastien, Haitian community activist: "Iam glad that [President Biden] heeded the voices of a strong bi-partisan group of lawmakers in the House and the U.S Senate, in addition to thousands who took to the streets throughout the U.S. on May 18... Over 100,000 families and their children will finally have a good night's sleep tonight and this is priceless." [Article, 5/22/21]
Guerline Jozef, Executive Director, Haitian Bridge Alliance: "This is a win for America, a win for Haiti, and a win for the determination and tenacity of Haitian Americans to advocate for themselves and their families. Redesignating TPS will bring relief and hope to so many of our Haitian brothers and sisters who have built their lives and homes here. Too many of us are in constant fear of being deported back to the chaos and violence that is gripping Haiti, but today, the Haitian community in the United States will applaud and celebrate. While we applaud today's decision, there is still so much more that needs to be done to protect immigrants, refugees and people seeking asylum, especially those from other majority Black countries in Africa and the Caribbean who are in great need. We will continue to urge the Biden administration to ensure TPS for other nationals, such as Cameroonians, Sudanese and Guatemalans, who are also at risk should they be deported to hostile conditions. With the Dream and Promise Act, the Senate can also ensure permanent protections for Dreamers and TPS holders." [Statement, 5/22/21]
Patrice Lawrence, co-director of the UndocuBlack Network: "Today's news is the result of countless hours of organizing, advocacy, and mobilization among Black immigrant leaders. But while we celebrate today's news, we know the work is only beginning. Other majority-Black countries, including Cameroon, Mauritania, Bahamas and St. Vincent, also must receive TPS designation immediately." [Statement, 5/22/21]
Melissa, Member, National TPS Alliance Committee of Haitian Women for Haitian Refugees and Haitian TPS Holder: "This is very welcome news, and although it has come later than we hoped, it is undoubtedly a step in the right direction and a testament to the power of all who came together to insist that the United States government do the right thing. This interim status will benefit many, and we will use the opportunity to continue organizing so we can ensure our brothers and sisters from other countries get the TPS they deserve. We refuse to be divided. United, we will organize, raise our voices in chorus, and protest until all of us are given the same right to permanent status afforded to the previous generation of white immigrants who came to this country before us. We expect nothing less than full equality." [Statement, 5/22/21]
Rep. Mondaire Jones, D-NY: "I am proud that the Biden administration has heeded my call to redesignate Haiti for TPS. At a time when Haiti is in the midst of a once-in-a-generation humanitarian crisis, this redesignation will save lives." [Statement, 5/22/21]
Wade Henderson, Interim President, Leadership Conference on Civil and Human Rights: "We applaud Secretary Mayorkas and the Biden administration for honoring their pledge to reinstate TPS for Haiti. This humanitarian step is long overdue and the right thing to do. Offering help, safety, and security to those in need is foundational to our nation's values. Overt discrimination toward Haitian immigrants in our nation is nothing new, but this decision helps correct that wrong." [Statement, 5/22/21]
Philip E. Wolgin, acting vice president for Immigration Policy, Center for American Progress: "A TPS redesignation for Haiti provides a much-needed reprieve for Haitians in the United States, including current Haitian TPS beneficiaries. Haiti was previously granted TPS designation, extension, and redesignation by the Obama administration in the aftermath of the devastating 2010 earthquake, which was followed by a nationwide cholera outbreak. In 2017, the previous administration abruptly ended TPS for Haitians, despite ongoing challenges in the country, including deadly natural disasters, widespread food insecurity, and political violence and instability. Redesignating Haiti for TPS will protect Haitians living in the United States from being returned to a country not prepared to receive them. Today's decision mitigates the risks of further destabilization in the region. We applaud the Biden administration for keeping its promise, and we urge President Biden to continue working with Congress to guarantee a permanent pathway to citizenship for TPS holders, Dreamers, and immigrant workers who have been on the front lines of the nation's COVID-19 response." [Statement, 5/22/21]
Paola Luisi, Director, Families Belong Together: "We welcome the Biden administration and DHS Secretary Mayorkas for their decision to redesignate Temporary Protected Status (TPS) to over 150,000 Haitians. Today is a testament to the fearless advocacy and organizing of Black-led immigrant justice organizations. Tens of thousands of families no longer have to face excruciating limbo as we as a nation grapple with a broken immigration system, and we look forward to the day when many other communities are also extended the same relief." [Statement, 5/22/21]
Karen Tumlin, founder and director, Justice Action Center: "Today's announcement is nothing short of life-changing for thousands of Haitians who had lived in a wrenching fear of deportation for years. As a candidate, President Biden pledged to reinstate decency in his approach toward immigration, especially on issues affecting Haitians, and part of his campaign promise has been fulfilled today. We stand with Black immigrant organizers who have led the effort for justice by reminding ourselves and others that today is merely one more step in our overall journey toward dignity and safety for all." [Statement, 5/22/21]
Frank Sharry, Executive Director, America's Voice: "We applaud the Biden administration for today's life-changing announcement to redesignate TPS for Haiti. As a result, families will be kept together, lives will be saved, and America will be strengthened. We salute the Black immigrant activists who led this fight. This victory belongs to you and your courageous efforts to achieve this breakthrough. We thank the President and the Biden administration for following through on this promise. TPS for Haitians is the right thing to do. It's one of the reasons a multiracial, multiethnic and multigenerational coalition rejected the racism and xenophobia of Trump and elected the pro-immigrant Biden-Harris ticket. Today is a reminder of why elections matter. The Biden administration is regaining its footing on immigration. They are once again taking significant steps forward. It is essential to accelerate this momentum if we are to undo Trump's cruelty, build a fair, humane and functional immigration system, and legalize millions."
Ira Kurzban, Immigration lawyer: "It's an extraordinarily positive step by the administration for the Haitian community. It means Biden has lived up to his promises to the Haitian community. The administration should be applauded for taking this correct initiative given the conditions in Haiti." [Statement, 5/22/21]
New Jersey Senator Bob Menendez: "I applaud the Biden administration's decision to support the people of Haiti and reaffirm our commitment to a more humane and principled approach to immigration. As Haiti passes through an acute political and security crisis and faces enduring humanitarian challenges, this decision provides urgently needed protections for eligible Haitians in the United States," Menendez said in a statement. "The last thing our country should be doing is forcing an entire community in the U.S. to decide between packing up their lives and tearing their families apart by self-deporting, or becoming undocumented and forced into the shadows of our society." "All one needs to do is take a look at the conditions on the ground in Haiti to understand why today's announcement to issue a new TPS designation will avoid destabilizing the island's fragile recovery efforts and keep approximately 150,000 individuals from harm's way." [Statement, 5/22/21]
The Immigration Hub: "We can't overstate the importance of President Biden's decision to grant TPS for Haitians in our country. Without the protections provided by TPS, Haitian nationals, including many children and parents who have made America their home, would be at risk of returning to a country in deep and dangerous turmoil. Fulfilling this campaign promise is not just an incredible relief to so many families, but also an acknowledgment of the tireless advocacy of groups - such as the Haitian Bridge Alliance and UndocuBlack to name a few - and communities that are committed to racial and immigrant justice. We are deeply encouraged by President Biden's continued progress to undo the cruelty of the past administration's immigration policies and tackle the racist, divisive and punitive flaws born out of a decades-long broken immigration system. We urge the administration to continue on this path to ensure that we can rebuild an immigration system that offers immigrant families an opportunity to thrive and remain safe and together. The Senate should also take action and deliver on their promise to Dreamers and TPS-holders by passing the Dream and Promise Act. This is how America can lead with our most cherished values." [Statement, 5/22/21]
Bridgette Gomez, Campaign Director, We Are Home: "We welcome this move by the Biden Administration in righting the wrongs by the Trump Administration when it comes to Haiti. As a candidate, President Biden promised support for the Haitian community in the U.S. and spoke of his support for Haitian TPS holders specifically. This support was in clear contrast to the racism and xenophobia that animated the prior Administration's termination of TPS for Haiti and other countries. Today, recognition of Haiti's current situation and the urgency of re-designation is a sigh of relief and another sign of progress on immigration by the Biden Administration." [Statement, 5/22/21]
Erika Andiola, Chief Advocacy Officer, RAICES: "The redesignation of TPS for Haiti was long overdue. Today, we welcome the decision from DHS Secretary, Alejandro Majorkas to redesignate TPS for the Haitian community in the U.S. This decision comes after constant pressure and movement building from organizations like the Haitian Bridge Alliance, UndocuBlack Network and other Black immigrant led organizations who have seen first hand the suffering of thousands of people who are deported to Haiti every single day… We demand that Congress take action immediately and provide permanent protection for TPS recipients." [Statement, 5/22/21]
Mary Kay Henry, International President, Service Employees International Union (SEIU): "On behalf of SEIU's 2 million members, I am grateful to Secretary Mayorkas and President Biden's administration for extending Temporary Protected Status (TPS) to Haitians living in the U.S. who are unable to return to their homeland due to the worsening fragile and extremely dangerous conditions in that country. We are particularly grateful on behalf of our Haitian members, many of whom have family who will now be able to remain here safely, free from fear of deportation back to a nation in crisis. This decision represents a giant step towards fulfilling a promise that President Biden made during the campaign, and it represents a sharp break from the actions of the previous administration which tried to terminate the status of Haitians who had been living in the U.S. lawfully for years under TPS. Hopefully, the deportation flights to Haiti will also soon end. This is another step toward a more just and humane immigration system and repairing the damage done by the previous administration. We once again call on Congress to ensure that all 11 million undocumented immigrants have a pathway to citizenship. More than 130,000 TPS workers served on our frontlines in the face of a deadly pandemic to keep our country running safely. These are our home care workers who took care of our families during the pandemic, the housekeepers and janitors disinfecting our hospitals and office buildings, and the farmworkers who put food on our tables. They deserve to be respected, protected and paid. As President Biden has said, 'the country supports immigration reform. Congress should act.' It is the only way to truly honor our immigrants and their invaluable contributions." [Statement, 5/22/21]
Joseph R. Biden, What They Are Saying: Biden Administration Re-designates Haiti for Temporary Protected Status Online by Gerhard Peters and John T. Woolley, The American Presidency Project https://www.presidency.ucsb.edu/node/350056