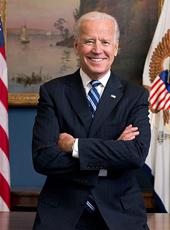 What They Are Reading in the States: Pieces in Texas, North Carolina, Florida, Tennessee Highlight the Need to Pass the American Jobs Plan
In the days since President Biden unveiled his vision for historic investment in infrastructure through his American Jobs Plan, Americans across the country have seen in their local news stories on why these investments are so badly needed in their communities – from the need to invest in offshore wind off the North Carolina coast to repairing the Texas energy grid.
See below for a sampling of what people are reading in Texas, North Carolina, and Florida.
San Antonio Express-News: Editorial: Biden's $2 trillion infrastructure plan is massive and needed
[Express-News Editorial Board, 4/5/21]
[…]
It remains unclear how the proposal would affect communities like San Antonio, but it would be sure to offset the deficiencies exposed by the winter storm. The plan would also help rebuild state ports and highways, while also expanding broadband into rural areas of the state where high-speed internet is limited. Lack of computer access negated virtual teaching efforts during the pandemic.
Biden promised to put "hundreds of thousands" of people to work in Texas. These workers would rebuild a "modern, resilient and fully clean grid," while capping "hundreds of thousands" of dry oil and gas wells. All these target areas are crucial in a state where the population is growing at a rate of 1,000 per day, according to the U.S. Census Bureau.
"As we saw in Texas and elsewhere, our electric power grids are vulnerable to storms, catastrophic failures and security lapses to tragic results," Biden said.
[…]
WTVC ABC Chattanooga: TN experts say Biden's $2 trillion infrastructure plan will fix more than just potholes
[Sabrina Maggiore, 4/1/21]
CHATTANOOGA, Tenn. — The United States is 13th in the world for infrastructure, according to the World Economic Forum, but President Biden has unveiled a plan that hopes to change that.
Biden's $2 trillion proposal aims to increase jobs by repairing roads and bridges. It also invests in schools and hospitals, and encourages electric vehicles.
[…]
Civil engineers say roads and highways are an important part of our country's infrastructure and that it's no secret our roads are due for upgrades.
UTC Civil Engineering Professor Ignatius Fomunung says our country has long struggled to deal with aging infrastructure.
[…]
ABC 11 Raleigh-Durham: 6 million cars drive over structurally deficient NC bridges each day; new report says
[Samantha Kummerer, 4/2/21]
WAKE COUNTY, N.C. (WTVD) -- More than 5,000 bridges across North Carolina are in need of repair, according to a report out this month by the American Road and Transportation Builders Association.
The report found close to 1,500 bridges were deemed 'structurally deficient', meaning a key element is in poor or worse condition. This number ranks North Carolina 10th worst in the nation for the number of structurally deficient bridges. Despite the high ranking, the state has actually improved since the association's last report in 2019 when the state ranked sixth.
[…]
Sarasota Herald-Tribune: OPINION: Electric vehicles will boost Florida
[State Rep. Jackie Toledo (R-HD60), 4/421]
[…]
If Florida fails to act, the cost to our state will be disastrous. Our state budget is dependent on revenue derived from a tourism industry that will be bolstered by these measures to increase electric vehicle charging stations across Florida. If we don't act, it is estimated that the costs of climate change in Florida will surpass $70 billion by 2040.
Investing in electric vehicles and the necessary infrastructure is a smart investment in climate change resiliency.
[…]
Raleigh News & Observer: Editorial: Strong winds off the coast could power a clean energy economy in North Carolina
[News & Observer Editorial Board, 4/4/21]
To learn the direction of energy production in North Carolina, look to a weather vane. It's pointing toward the wind.
Last year, Duke Energy, the state's largest electric utility, and Dominion Energy of Virginia called off their effort to build the 600-mile Atlantic Coast Pipeline. The $8 billion natural gas project would have tied North Carolina to fossil fuel-based energy for a generation.
This month, a consultant's report prepared for the North Carolina Department of Commerce said the state is "well positioned" to go in a new direction by investing in an offshore wind power industry that is expected to boom over the next few decades.
Last week, President Joe Biden proposed a $2 trillion infrastructure plan that would provide billions of dollars to develop clean energy, including making $3 billion in federal loans available for projects related to offshore wind development.
Politico described Biden's goal of having offshore wind turbines generate 30 gigawatts of power by 2030 as "growing the industry from almost zero today to the size of New England's entire power sector in a decade."
The governors of North Carolina, Virginia and Maryland have joined forces to make their states leaders in wind power. In 2020 they announced a wind power partnership. It will coordinate development of the largely untapped energy source off the East Coast as well as the industries that will support it.
What at one time may have seemed like a marginal, even fanciful, source of energy – windmills at sea – has become a central part of national and state plans to move away from fossil fuels. Europe already has installed more than 5,000 offshore wind turbines across 12 countries.
Joseph R. Biden, What They Are Reading in the States: Pieces in Texas, North Carolina, Florida, Tennessee Highlight the Need to Pass the American Jobs Plan Online by Gerhard Peters and John T. Woolley, The American Presidency Project https://www.presidency.ucsb.edu/node/349418