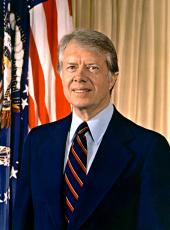 Water Resource Projects Announcement of Review Procedures.
Secretary of the Interior Cecil Andrus and Secretary of the Army Clifford Alexander, with the assistance of the Office of Management and Budget and the Council on Environmental Quality, have completed the water projects screening process to determine which projects will not undergo further review at this time and will be funded in fiscal year 1978 and which ones will be subject to additional evaluation, including public hearings.
The criteria used in the screening process took into account environmental impacts, project benefits, project economics, and safety factors.
As a result of the review process, 307 of a total of 337 Corps of Engineers and Bureau of Reclamation water resource development projects will not undergo further review at this time and will be funded in the forthcoming fiscal year.
Three projects which were on the list of 19 recommended for deletion in the President's February 21 message to the Congress have been dropped from further study at this time--the Dickey Lincoln School Lakes Project, in Maine; Paintsville Lake, in Kentucky; and Freeport, in Illinois.
Dickey Lincoln, along with a number of other projects, is still in the environmental impact study phase. No project which is still in the engineering and design or environmental study phase will be subject to further study by the Presidential review group at this time, since additional work is needed to permit a full assessment of benefits, economics, environmental impacts, and safety features. Paintsville Lake and Freeport passed through the screening process without triggering major economic, environmental, or safety concerns under the criteria used.
A listing of the 307 water projects that will not undergo further review follows:
BUREAU OF RECLAMATION
Projects not subject to further review at this time, listed by State and project

- Arizona

Gila - California

All American Canal System

Sacramento River Division, Central Valley

San Felipe Division, Central Valley

San Luis Unit, Central Valley - Colorado

Curecanti Unit

Fryingpan Arkansas

San Juan Chama - Idaho

Boise, Payette Division - Montana

Buffalo Rapids

Canyon Ferry Dust Abatement

East Bench Unit

Lower Marias Unit - Nebraska

Bostwick Division

Farwell Unit

Frenchman Cambridge Division

North Loup Division

O'Neill Unit - Nevada

Southern Nevada Water Supply - New Mexico

Brantley - North Dakota

Dickinson Unit
Oklahoma

Mountain Park - Oregon

Klamath

Tualatin - South Dakota

Belle Fourche - Texas

Nueces River

Palmetto Bend

San Angelo - Utah

Emery County

Jensen Unit, Central Utah

Vernal Unit, Central Utah - Washington

Columbia Basin, Bacon Siphon and Tunnel No. 2

Columbia Basin, Third Powerplant - Wyoming

Kendrick
CORPS OF ENGINEERS
Projects not subject to further review at this time, listed by State and project
Alabama
John Hollis Bankhead Lock & Dam

Jones Bluff Lock and Dam

Mobile Harbor (Theodore Channel)

Alaska
Chena River Lakes

Arizona
Phoenix, Arizona and Vicinity Indian Bend,

Wash.
Phoenix and Vicinity (including New River)

Arkansas
Degray Lake

McClellan-Kerr Ark., River Nay. System, Docks & Dam, Ark. and Okla.

Ouachita and Black Rivers, Ark. & La.

Red River Levees and Bank Stab Below Denison Dam, Ark., La., & Tex.

Norfolk Lake-Power Units 3 & 4

Posten Bayou

Village Creek, Jackson and Lawrence City.

Channel Improvement

Lower White River, Augusta to Clarendon

St. Francis Basin
California
Corte Madera Creek

Cucamonga Creek

Dry Creek (Warm Springs) Lake and Channel

Humboldt Harbor and Bay

Imperial Beach

New Melones Lake

Port San Luis, San Luis Obispo Harbor

Sacramento River and Major and Minor Tributaries

Sacramento River Bank Protection

Sacramento River, Chico Landing to Red Bluff

San Diego River and Mission Bay

San Francisco Bay to Stockton (J. F. Baldwin and Stockton Ship Charts.)

Santa Cruz Harbor

Santa Maria Valley Levees

Surfside-Sunset and Newport Beach

Bodega Bay

Cottonwood Creek

Merced County Streams

San Diego (Sunset Cliffs)

San Luis Rey River

Wildcat and San Pablo Creeks
Colorado
Bear Creek Lake

Chatfield Lake

Las Animas

Trinidad Lake

Connecticut
New London

Park River

District of Columbia
Potomac Estuary Pilot Water Treatment Plant

Florida
Manatee County

Broward County

Central and Southern Florida

Dade County

Duval County

Four River Basins

Tampa Harbor (Main Channel)
Georgia
Carters Lake

West Point Lake, Ga., & Ala.

Hawaii
Iao Stream

Kaneohe-Kailua Area

Waianae Small Boat Harbor

Idaho
Dworshak Dam and Reservoir

Rifle Lake
Illinois
Eldred and Spankey Drainage & Levee District

Kaskaskia Island Drainage and Levee District

Louisville Lake

Moline

Sny Island Levee Drainage District

South Beloit

Columbia Drainage and Levee Dist. No. 3

East Moline

East St. Louis & Vicinity

Freeport

Illinois Waterway, Dresden Isl. Lock and Dam

Illinois Waterway, Starved Rock Lock and Dam

Kaskaskia River Navigation

Lock and Dam 53 (Temporary Lock), Ill., Ky.

Mississippi River btwn the Ohio and Missouri Rivers, Illinois and Missouri

Rock Island

Rockford

Smithland Locks and Dam, Ill., Ind., Ky.
Indiana
Big Blue Lake

Big Walnut Lake

Brookville Lake

Cannelton Locks and Dams, Ind., Ky.

Evansville

Levee Unit, No. 5

Newburgh Locks and Dam, Ind., Ky.

Patoka Lake

Uniontown Locks and Dam, Ind., Ky.

Iowa
Davenport

Big Sioux River at Sioux City, Iowa and South Dakota

Clinton

Mississippi River, Old Lock 14

Mississippi River, Old Lock 19

Missouri River Levee System, Iowa, Kansas, Missouri, and Nebraska

Missouri River, Sioux City to Mouth, Iowa, Kans., Mo., and Neb.

Saylorville Lake

Waterloo
Kansas
Towanda Lake

Big Hill Lake

Clinton Lake

El Dorado Lake

Kansas City 1962 Modification

Lawrence

Perry Lake Area

Kentucky
Big South Fork National River and Recreation area, Ky. & Tenn.

Carr Fork Lake

Cave Run Lake

Laurel River Lake

Martins Fork Lake

Paintsville Lake

Southwestern Jefferson County

Taylorsville Lake

Wolf Creek Dam--Lake Cumberland

Reelfoot Lake

West Kentucky Tributaries
Louisiana
Red River Waterway, Shreveport, La. to Vicinity of Index, Ar.

Lake Pontchartrain and Vicinity

Larose to Golden Meadow

New Orleans to Venice

Red River Emergency Bank Protection, La., Ark., Okla., & Texas

Atchafalaya Basin

Bayou Cocodrie and Tributaries

Lower Red River

Mississippi River Levees

Old River

Teche-Vermilion Basins

Maine
Dickey-Lincoln School Lakes

Maryland
Baltimore Harbor and Channels

Bloomington Lake, Md., and W. Va.

Massachusetts
Charles River Natural Valley Storage Areas

Saxonville

North Nashua River
Michigan
Red Run Drain and Lower Clinton River

Ludington Harbor

Muskegon Harbor

Saginaw River

Tawas Bay Harbor

Minnesota
Big Stone Lake--Whetstone River, Minn. and South Dakota

Mankato and North Mankato

Mississippi River, Lock and Dam 1

Roseau River

Twin Valley Lake

Mississippi
Yazoo River, Belzoni Bridge

Yazoo Basin
Missouri
Clarence Cannon Dam and Reservoir

Harry S. Truman Dam and Reservoir
Little Blue River Channel

Little Blue River Lakes

Long Branch Lake

Perry County Drainage and Levee, Districts 1, 2, and 3

Smithville Lake

Stockton Lake

Pine Ford Lake

Montana
Libby Additional Units and Reregulating Dam

Libby Dam, Lake Koocanusa

Nebraska
Papillion Creek & Tributaries Lakes - New Jersey

Elizabeth

New Mexico
Las Cruces

Los Esteros Lake
New York
Irondequoit Bay

New York Harbor Collection and Removal of Drift

Scajaquada Creek

Yonkers

Cattaraugus Harbor

Dansville and Vicinity

Ellicott Creek

Moriches Inlet

Port Ontario Harbor

Saw Mill River and Elmsford and Greenburgh, N.Y.

North Carolina
AIWW-Replacement of Federal Highway Bridges

B. Everett Jordan Dam and Lake

Falls Lake

Masonboro Inlet Jetties

Morehead City Harbor

Manteo (Shallowbag) Bay

Randleman Lake
North Dakokta
Burlington Dam

Kindred Lake

Garrison Dam--Lake Sakakawea

Minot

Missouri River, Garrison Dam to Lake Oahe

Ohio
Alum Creek Lake

Caesar Creek Lake

Chillicothe

Cuyahoga River Basin

East Fork Lake

Huron Harbor

Lakeview Park

Mill Creek

Muskingum River Lakes

Newark (Log Pond Run)

Willow Island Locks and Dam, Ohio & W. Va.

Point Place

West Harbor
Oklahoma
Arcadia Lake

Arkansas-Red River Basins Chloride Control, Ok., Tx., and Ks.

Fort Gibson Lake--Power Units 5 & 6

Birch Lake

Candy Lake

Clayton Lake

Copan Lake

Kaw Lake

Optima Lake

Skiatook Lake

Waurika Lake

Oregon
Bonneville Second Powerhouse--Ore. & Wash. Coos Bay

John Day Lock and Dam--Lake Umatilla, Ore. & Wash.

Lost Creek Lake

Lower Columbia River Bank Protection, Ore. & Wash.

McNary Lock and Dam, Lake Wallula, Ore. & Wash.

Willamette River Basin Bank Protection

Strube Lake and Cougar Additional Unit
Pennsylvania
Elk Creek Harbor

Tamaqua

Blue Marsh

Chartiers Creek

Cowanesque Lake

Monongahela River Locks and Dam 3

Presque Isle Peninsula

Raystown Lake

Tioga-Hammond Lakes

Tocks Island Lake

Tocks Island Lake, Pa., NJ., NY.

Trexler Lake

Puerto Rico
Portugues and Bucana Rivers

South Carolina
Cooper River, Charleston Harbor

Murrells Inlet
Texas
Aquilla Lake

Arkansas-Red River Basins Chloride Control,

Area VIII

Aubrey Lake

Cooper Lake and Channels

Corpus Christi Ship Channel

El Paso

Freeport and Vicinity, Hurricane Flood protection

GIWW--Chocolate Bayou

Greenville

Highland Bayou

Lakeview Lake

Layon Lake MOD. & East Fork Channel Improv.

Port Authur & Vicinity

San Antonio Channel Improvement

San Gabriel River

Texas City & Vicinity

Texas City Channel Industrial Canal

Vince and Little Vince Bayous

Big Spring

Carl Estes Dam and Lake

Clear Creek

Millican Lake

Mouth of Colorado River

Plainview

Trinity River Project
Tennessee
West Tennessee Tributaries

Virginia
Fourmile Run, City of Alexandria and Arlington County

Gathright Lake

Virginia Beach

Washington
Chief Joseph Dam Additional Units

Ediz Hook

Ice Harbor Additional Units

Little Goose Additional Units

Lower Granite Additional Units

Lower Granite Lock and Dam

Lower Monumental Additional Units

The Dalles Additional Units, WA & OR

Wahkiakum County Consolidated Diking District

Skagit River Levee and Channel Improvement

Vancouver Lake Area
West Virginia
Beech Fork Lake

Burnsville Lake

East Lynn Lake

R. D. Bailey Lake

Rowlesburg Lake

Wisconsin
Prairie Du Chien
In addition to the 16 projects remaining from the original list of 19, 14 other water projects will be subject to further review with public hearings to be held on questions of safety, economics, and environmental impacts.

These projects are: - Corps of Engineers

1. Tennessee Tombigbee Waterway, Alabama

and Mississippi

2. Tensas Basin, Arkansas and Louisiana

3. Fulton, Illinois

4. Hillsdale Lake, Kansas

5. Bayou Bodcau, Louisiana

6. Mississippi River, Gulf Outlet, Louisiana

7. Red River Waterway, Mississippi River to Shreveport, Louisiana

8. Tallahala Creek Inlet, Mississippi 9. Applegate Lake, Oregon 10. Tyrone, Pennsylvania

11. LaFarge Lake, Wisconsin Bureau of Reclamation

12. Dallas Creek, Colorado

13. Narrows Unit, Colorado

14. Lyman Project, Wyoming
The 16 projects which were orginally deleted from the President's fiscal year 1978 budget revisions and which are still subject to further review and public hearings are: - Corps of Engineers

1. Cache Basin, Arkansas

2. Richard B. Russell, Georgia and South Carolina 3. Grove Lake, Kansas 4. Dayton, Kentucky

5. Yatesville Lake, Kentucky

6. Atchafalaya River and Bayous Beouf, Chene, & Black, Louisiana

7. Meramec Park Lake, Missouri

8. Lukfata Lake, Oklahoma Bureau of Reclamation

9. Central Arizona Project, Arizona

10. Auburn-Folsom South, Central Valley Project, California 11. Dolores, Colorado

12. Fruitland Mesa, Colorado

13. Savery-Pot Hook, Colorado and Wyoming
14. Garrison Diversion Unit, North Dakota, South Dakota

15. Oahe Unit, South Dakota

16. Central Utah Project, Bonneville Unit, Utah
The Interior Department has been holding hearings this week on the eight Bureau of Reclamation projects deleted from the President's fiscal year 1978 budget. Additional hearings will be announced by the Interior and Army Departments.
The Tennessee Valley Authority is also conducting a review of its five water resource projects. The TVA's screening process should be completed shortly, and any projects which require further study and public hearing will be announced later this week.
The Agriculture Department's small watershed projects and the small projects carried out by the Corps of Engineers and the Interior Department under general authorities will be reviewed under similar criteria, and results recommended by July 15, 1977.
Jimmy Carter, Water Resource Projects Announcement of Review Procedures. Online by Gerhard Peters and John T. Woolley, The American Presidency Project https://www.presidency.ucsb.edu/node/243333