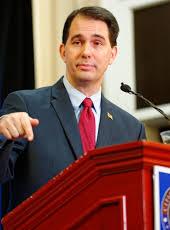 Walker Campaign Press Release - The Road to 99 Counties
Yesterday we started off at Modern Woodmen Park in Davenport, where we were met by a great crowd of supporters and ate some of Wisconsin's own Johnsonville Brats. One of the reporters jokingly asked me if my Dad was going to take some batting practice on the way out. It would've been awesome had we had the time.
Davenport, as many of you may know, is located in Scott County, our first of 99 counties we're going to visit on the campaign trail. That's right, all 99. Our Dad has his heart set on doing a "Full-Grassley."
.@ScottWalker takes the stage at Modern Woodmen Park in Davenport, IA. pic.twitter.com/KBLwV2Yhv2— Rick Wiley (@rick_wiley) July 17, 2015
Next up was Linn County. We stopped in Cedar Rapids at the Museum of Art, where we had a town hall. Our Dad gave a few remarks and then spent 35 minutes taking questions from the crowd.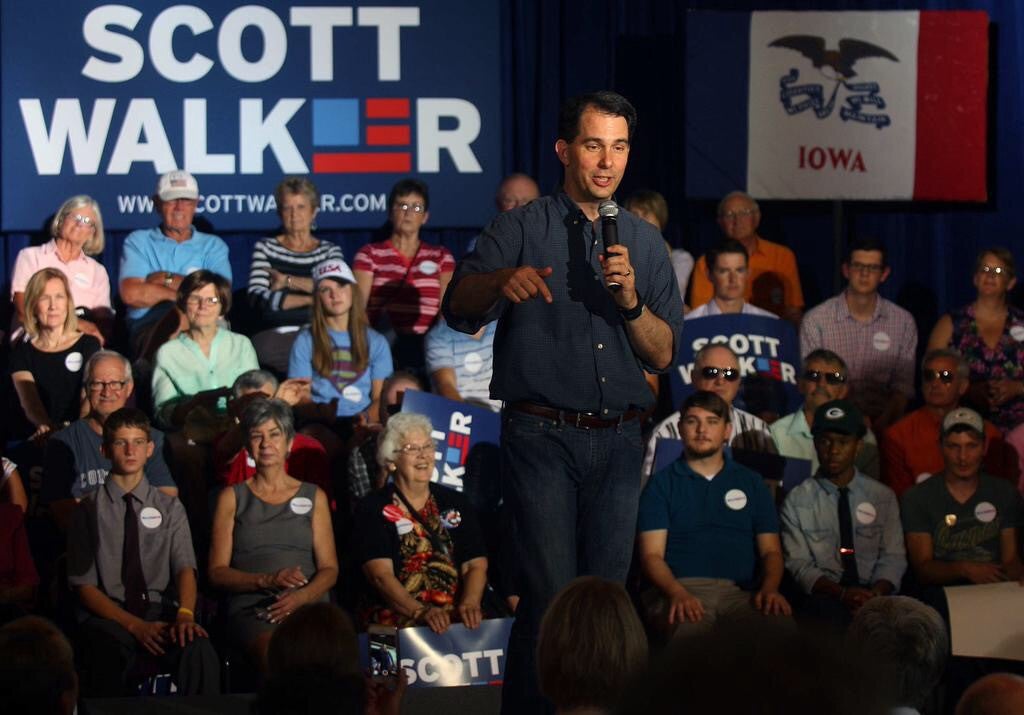 Cedar Rapids Town Hall, County 2 of 99
Fortunately, we had a great turnout and the crowd was fantastic. Unfortunately, the air-conditioner was broken and it was probably about 100 degrees in the room. But despite the heat, no one left and we had a fantastic time meeting with folks. What really made the event great for us Wisconsinites was seeing Packers Nation out in full force!
We ran into more Packers fans in Cedar Rapids, IA! We travel well. #Walker16 pic.twitter.com/SAPxlmAKWV— Alex Walker (@AlexWalkerWI) July 17, 2015
Great stop at our field office in Urbandale today! pic.twitter.com/mS3m3wbPUj— Alex Walker (@AlexWalkerWI) July 18, 2015
For our Dad, it was another day of shaking hands, eating BBQ, and kissing babies. As we go around the state on our Winnebago tour to every county in Iowa, we're having folks at each event sign the RV to show their support!
.@ScottWalker chad Airhart and brad Zaun signing the RV. pic.twitter.com/KgCYKBx5Kv— Rick Wiley (@rick_wiley) July 18, 2015
Scott Walker, Walker Campaign Press Release - The Road to 99 Counties Online by Gerhard Peters and John T. Woolley, The American Presidency Project https://www.presidency.ucsb.edu/node/312117