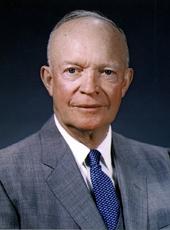 Veto of Tobacco Price Support Bill.
To the Senate:
I return herewith without my approval S. 1901, "An Act to amend Section 101 (c) of the Agricultural Act of 1949 and the Act of July 28, 1945, to stabilize and protect the level of support for tobacco." This bill fails by a wide margin to do what should be done if the best long-term interest of the Nation's tobacco farmers is to be safeguarded.
The bill's merits are few. For the first time in many years tobacco prices would be supported at less than 90 per cent of parity--in the first year, for example, at 88 per cent for flue-cured tobacco and at 87 per cent for burley. Supporting tobacco prices as provided in S. 1901, rather than at 90 per cent of parity under a continuation of present law, would result in a saving to the United States Government in the first year of $14,000,000.
The bill's demerits, however, are fundamental and far reaching. The bill takes a long step backward by resurrecting 90 per cent of "old parity" as one basis for determining the support level for tobacco. The Congress itself discarded the "old parity" formula years ago. Because the bill actually can result in the support level being set at 90 per cent of "old parity," the American tobacco farmer in such circumstances could very easily be misled into believing he would receive 90 per cent of parity, as parity is computed for all other commodities.
But more importantly, I cannot approve a bill that holds out hope to the tobacco farmer that it will help him solve his problems, when such is not the case. United States growers of many types of tobacco are heavily dependent upon exports. Yet we have been fast losing our fair share of foreign markets. The deterioration in our tobacco sales abroad can be directly attributed to the high level of price supports that are required by existing law. And while prices have been supported at these high levels, and would continue to be under this bill, the law has required severe cuts in tobacco acreage in the United States at a time when acreage and production abroad have been expanding. The best that can be said about S. 1901 is that it might slow down the rate at which we are losing our fair share of foreign markets. It would not prevent further losses. It certainly will not regain any lost markets, because the level of price supports it requires would still be too high.
I believe the bill's demerits far outweigh its merits, and accordingly I am returning it without my approval.
The Congress has a pressing responsibility to enact realistic legislation designed to meet the problems of tobacco farmers--legislation such as that recommended in my Special Message of January 29, 1959.
DWIGHT D. EISENHOWER
Dwight D. Eisenhower, Veto of Tobacco Price Support Bill. Online by Gerhard Peters and John T. Woolley, The American Presidency Project https://www.presidency.ucsb.edu/node/235068