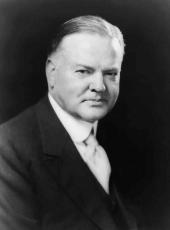 Veto of the World War Veterans' Bill.
To the House of Representatives:
I am returning herewith House bill 10381 without approval.
One of the most repugnant tasks which can fall to this office is to disapprove of measures intended to benefit our sick or disabled men who have served our country in war. Perhaps as much as any other person, I have full realization of the task, the hardships, and the dangers to which the Nation ordered its sons. In sentiment and in sympathy I should desire no greater satisfaction than to support just measures which are proposed for their benefit. But I want a square deal between veterans; not unjust discriminations between special groups, and I do not want wasteful or unnecessary expenditures.
The country already generously provides for the 280,000 men whose health or earning power is shown to have been impaired by their service in the war and for 91,000 dependents of the men who suffered or died. That is and should be a first charge upon the Nation.
This measure except for a small part adds nothing to aid of veterans wounded or disabled in the war. It is a radical departure from our full commitment to provide compensation to men for war disability into the field of pension to men who have incurred disabilities as the incident of civil life since the war and having no valid relation to their military service. It provides that in respect to veterans who between the years 1925 and 1930 shall have become afflicted with any one of an extensive category of diseases and thus disabled, there is established a "presumption" that these diseases originated from their service, and that they should be "compensated" or pensioned upon the basis of men who suffered as the result of actual military service. This provision would give war disability benefits to from 75,000 to 100,000 men who were not disabled as the result of war. In other words, the bill purports to establish that men who have enjoyed good health for a minimum of 7 years (from 1918 to 1925) since the war, or a maximum of 12 years (to 1930) and who have then become afflicted, have received such affliction from their war service.
I am informed by the Director of the Veterans' Bureau that the medical council of the bureau, consisting of most eminent physicians and surgeons, supported by the whole experience of the bureau, agree conclusively that this legal "presumption" that affliction from diseases mentioned in the bill between 1925 and 1930, is not a physical possibility and that the presumption constitutes a wholly false and fictitious basis for legislation in veterans' aid. This is confirmed by a recent resolution of so eminent a body as the American Medical Association.
The spectacle of the Government practicing subterfuge in order to say that what did not happen in the war did happen in the war, impairs the integrity of government, reduces the respect for government, and undermines the morale of all the people.
The practical effects of this enactment of a fictitious "presumption" into law are widespread. It creates a long train of injustices and inequalities. The first is to place men of this class who have in fact been disabled in civil life since the war upon the same basis as the men who were wounded in battle and suffered the exposures of the trenches. But a second injustice immediately arises. The Veterans' Bureau estimates that there are somewhere in the neighborhood of 380,000 possible cases of disability incurred in civil life since the war amongst the 4,300,000 living veterans. By this legislation all except somewhere between 75,000 and 100,000 of these men are excluded from this aid by the Government except for benefits which they already receive by hospitalization, the bonus, and insurance. This bill would, therefore, create a preferred group of one third among the men who are suffering from disabilities incurred in civil life since the war.
The further injustice of this bill may become more apparent when it is realized that men who were enrolled in the Army who remained but comparatively a few days or weeks in service, without ever leaving their home States, will receive aid upon the same basis as those men who passed through the battle of the Argonne. They may come upon the Government pay roll for life in case of total disability at rates from $80 to $200 per month. Beyond this, again, under the provisions of this bill as it affects the existing law, many thousands of men who have in fact incurred their disabilities in civil life may receive larger allowances from the Government than the men actually wounded at the front.
It has been contended that the Government has the right to disprove the "presumption" that any of the long list of diseases enumerated in this bill are not of war origin. But the burden of such proof is placed upon the Government, and all the experience of the Veterans' Bureau shows that such rebuttal is ineffective as the evidence surrounding such questions as a rule can not be secured or made clear and conclusive.
Additional inequalities and injustices arise from certain other provisions. At the present time any veteran who may become ill or disabled as the incident of civil life is received in Government hospitals if there is a vacant bed, and given free treatment. This bill provides that such cases received in the hospitals shall in addition to free treatment also receive cash allowances, and that a dependency allowance under certain restrictions shall be made to their families. The number of men of this type who are taken into Federal hospitals depends upon the number of beds unoccupied by men actually disabled from illness or injury incurred during the war, that being the major purpose of the hospitals. It is, therefore, a matter of accident or luck as to whether a given veteran ill from sickness arising in civil life is able to secure these facilities. An ill and destitute veteran may not have the luck to find a bed, in which case he neither receives treatment nor does his family receive an allowance. Yet a veteran of independent means may be fortunate enough to secure both. This is neither equitable nor just.
This bill departs from the traditional basis upon which we have given support to the veterans of the Civil and Spanish Wars. We have always recognized the principle in that legislation that the veterans of less than 90 days' service, unless they have a disability incurred in line of duty, should be excluded from benefits, because such men have not been called to actual war service. Recently in the Spanish War veterans' bill, against my protest, this was reduced to 70 days, but in the bill we are here considering there is no requirement whatever of service, and a man with one day's service after enrollment is entitled to all of the benefits. Here we create at once an injustice between veterans of different wars and between men whose lives were endangered and those who incurred no risks.
There is no provision in this bill against men of independent means claiming benefits from the Government for these disabilities arising in civil life. Surely it is of vital importance to the taxpayers, who, directly or indirectly, include all veterans themselves, that they shall not be called upon to contribute to such men of independent means. Moreover, it is equally important that the amount the Nation can find for this burden should not be dissipated over those without need but should be devoted to those who are in actual need. A declaration of destitution and pauperism from veterans is not necessary. I have never advocated such a declaration. It can, however, easily be provided in any legislation that the Secretary of the Treasury should return to the Veterans' Bureau a statement of the men who are exempt from income taxes at some level to be determined by Congress.
I have already protested to Congress in other connections against the inclusion of compensation for disablement due to vicious habits. This bill contemplates compensation for some misconduct disabilities, the whole conception of which must be repugnant to decent family life.
No government can proceed with intelligence that does not take into account the fiscal effects of its actions. The bill in a wasteful and extravagant manner goes far beyond the financial necessities of the situation. General Hines, after renewed examination, reports that this bill as finally passed will cost $110,000,000 the first year; that this will increase to an annual burden of $235,000,000, and continue during the life of these veterans. The provision in the bill for review after three years, in my view, will never relieve us from commitments once entered upon. And this is but a portion of the costs, because the bill as enacted contains indirect liabilities to the Government of uncertain but very large possibilities. The amendments to section 19 of the World War veterans' act will increase the liabilities of the Government by a total of over $40,000,000, and the amendments to section 206 or 209 of the act will increase liabilities to a substantial but uncertain amount.
These costs are beyond the capacity of the Government at the present time without increased taxation. They are larger than the veterans have themselves proposed.
Beyond this, and of vital importance, are the potential obligations which are created and must finally be met. For instance, if we attempt to set up a system of relief to veterans suffering from disabilities incurred in civil life by establishing the "presumptions" of this bill, then we can not with fairness stop with a preferred group of 75,000 to 100,000 men. We shall have to extend these "presumptions" step by step over the entire group of 380,000. The additional cost upon the basis of the first 100,000 could readily add another $150,000,000 or $200,000,000 a year.
If we are going to make cash allowances to men disabled from sickness or accident arising in civil life now in Government hospitals, together with cash allowances to their families, we must consider the fate of others in the same class who are so unfortunate as not to be able to find an empty bed. There are approximately 13,000 such cases of illness arising from civil life in the Federal hospitals at the present time. The medical council of the Veterans' Bureau states that there are at least 89,000 such cases that will eventually have a right to hospitalization if beds are available. In addition to hospitals now building, we should need to expend another $140,000,000 in construction to take care of such further cases, and then be faced with an annual maintenance cost of about $60,000,000, all in addition to what we are providing now. To this again must be added the cash allowance to the further number of men for whom we make additional beds available in hospitals, and the allowance to their families, which will in itself aggregate a further great annual sum.
It is disagreeable to point out these potentialities lest it be thought that the Government begrudges its veterans. I am not presenting these reasons in any such sense, but in order that Congress and the country may be apprised of the real magnitude of the burden imposed and of the injustices arising from this legislation.
Even if I were able to overlook these burdens, for monetary considerations are indeed secondary, I can not overlook the discriminations and injustices which this legislation creates, together with its failure to meet the real need that exists to-day among our veterans in a fundamental and sound manner.
HERBERT HOOVER

The White House,

June 26, 1930.
Note: The House of Representatives sustained the President's veto on June 26, 1930. See also Item 222.
Herbert Hoover, Veto of the World War Veterans' Bill. Online by Gerhard Peters and John T. Woolley, The American Presidency Project https://www.presidency.ucsb.edu/node/210897