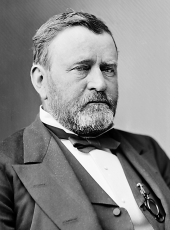 Veto Message
To the House of Representatives:
I return herewith, for the further consideration of Congress, House bill No. 2291, entitled "An act for the relief of Edmund Jussen," to which I have not appended my approval, for the following reasons:
The bill directs the accounting officers to transfer from Mr. Jussen's account to that of his successor all indebtedness arising from the loss or destruction or nontaking of warehouse bonds on certain spirits destroyed by fire. This provision would be wholly ineffective in so far as it proposes to increase the liability of Mr. Jussen's successor, he having been appointed subsequently to the destruction of the spirits. It might operate to relieve Mr. Jussen, but it seems probable that he is already relieved by the act of May 27, 1872, passed since the introduction of this bill. That act provides for the rebatement of taxes on distilled spirits destroyed by fire, except in cases where the owners of such spirits may be indemnified against tax by a valid claim of insurance. The relief of the taxpayers of course includes the relief of collectors from liability caused by failure to take bonds. It does not appear whether there was any insurance in this case. If not, the applicant is already relieved; but if there was an insurance the effect of this bill, if it became a law, might be to except Mr. Jussen from the operation of the general rule established by the proviso of the act of May 27, 1872. If such exception be proper, it should not be confined to an individual case, but extended to all. If there was an insurance, this bill would relieve Mr. Jussen from the liability with which it is very doubtful if his successor could be legally charged, or with which he ought to be charged.
U.S. GRANT
Ulysses S. Grant, Veto Message Online by Gerhard Peters and John T. Woolley, The American Presidency Project https://www.presidency.ucsb.edu/node/203597