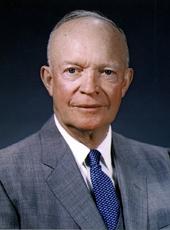 Veto of Independent Offices Appropriation Bill.
To the House of Representatives:
I return herewith, without my approval, H.R. 11574, "Making appropriations for sundry independent executive bureaus, boards, commissions, corporations, agencies, and offices, for the fiscal year ending June 30, 1959, and for other purposes."
This is a major appropriation measure, providing funds for operation of many important agencies, and I withhold my approval most reluctantly. I do so, however, because of my strong conviction that Congress should reconsider its action appropriating over half a billion dollars not presently needed in the Civil Service Retirement and Disability fund.
There is no sound justification whatever for adding unnecessarily over half a billion dollars to a deficit which may reach $12 billion this fiscal year.
If this appropriation had been required to meet a current obligation of the Government, I would have requested it. However, $8 billion is now on hand in the fund. Receipts of the fund will exceed outgo during the current year and for years to come. As provided by the Civil Service Retirement law, the departments and agencies of the Government this year will make direct payments of $645 million to the fund. This amount, matched by employee contributions, plus interest collected on the fund's balance, will provide total receipts of over $1.5 billion to the fund in 1959. On the other hand, payments of claims and refunds this year will total less than $800 million.
It is true that this favorable balance in the fund will not continue indefinitely. However, while there may be compelling reasons for full funding of private pension plans to ensure employees that they will receive earned benefits even though the employer goes out of business, no such eventuality faces the employees of the federal Government. The Retirement Act promises to make certain payments under specified conditions, and regardless of the size of the balance of the Retirement fund at any particular time, these benefits will be paid because the promise to do so is backed by the Government. To assume otherwise is to call into question the full faith and credit of the United States Government.
DWIGHT D. EISENHOWER
Dwight D. Eisenhower, Veto of Independent Offices Appropriation Bill. Online by Gerhard Peters and John T. Woolley, The American Presidency Project https://www.presidency.ucsb.edu/node/233803