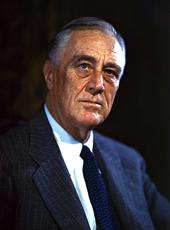 Veto of H.R. 6724.
To the House of Representatives:
I am returning herewith, without my approval, a bill (H. R. 6724) "To provide for the prompt deportation of aliens engaging in espionage or sabotage, alien criminals, and other undesirable aliens."
This bill provides for the deportation of three classes of aliens, irrespective of whether they entered the United States before or after passage of the Act.
In the first group are aliens who have been convicted or have voluntarily admitted in writing that they have engaged in espionage or sabotage affecting the national defense or the foreign relations of the United States, since entering into the United States.
I am in full accord with the view that the Government should be empowered to deal firmly and effectively with persons guilty of espionage or sabotage. With that end in view, several months ago I instructed the Federal Bureau of Investigation of the Department of Justice to coordinate and take charge of the investigation of offenses of this character, in conjunction with the Military and Naval Intelligence Services. A few days ago I approved a bill that substantially increased the maximum penalties that may be imposed on persons convicted of such crimes. Ample authority is found in the existing law for the deportation of aliens guilty of such activities, for the Secretary of Labor is already authorized to deport them if, after hearing, it is found that they are undesirable residents of the United States (U.S. Code, Title 8, Section 157). Further legislation on this subject appears to be unnecessary and superfluous.
The second group of aliens to which the bill relates are those who, at any time, have been convicted of a violation of any Federal or State narcotic law. At present, only such alien narcotic violators are subject to deportation as have been convicted under Federal statutes. I have no criticism of this provision of the bill.
The third group of aliens whose mandatory deportation would be required, if this bill were approved, comprises those who at any time, either before or after the passage of the Act, have been lawfully committed to a public or private institution as habitual users of narcotic drugs. While severe treatment should properly be meted out to purveyors of narcotics, enlightened consideration of the entire subject inescapably leads to the conclusion that this principle does not necessarily apply to the unfortunate addicts of drugs, who do not participate in peddling them to others. Addiction to narcotics is to be regarded as a lamentable disease, rather than as a crime. It does not seem clear why aliens who acquire this weakness should be singled out for deportation. The rigor and harshness of the proposal is enhanced by making no distinction between aliens who acquire the habit after their arrival in this country and those who had it previously; between aliens who are cured of the habit as a result of treatment in an institution and those who prove incurable; or between those who have been treated in such institutions at some time in the past and those who may be committed to institution hereafter. It is not improbable that the mandatory character of this legislation, coupled with its retroactive features, as well as lack of consideration for persons who are cured after treatment, may result in hardship not commensurate with the benefits to be derived from this legislation by the community.
In the light of these considerations, I am constrained to return this bill without my approval.
Franklin D. Roosevelt, Veto of H.R. 6724. Online by Gerhard Peters and John T. Woolley, The American Presidency Project https://www.presidency.ucsb.edu/node/209466