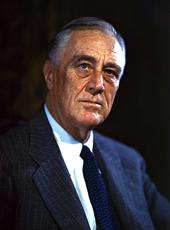 Veto of House Bill 507.
To the House of Representatives:
I return herewith, without approval, House Bill No. 507, entitled "An Act for the relief of John Thomas Simpkin."
The bill provides that Simpkin shall hereafter be held and considered to have received a full, honorable discharge from the Naval service of the United States on February 14, 1921, the purpose being to give him, as to the future, the rights, privileges and benefits conferred by any law upon honorably discharged soldiers.
The records of the Navy Department show that this man was enrolled in the Naval Reserve for a period of four years on May 10, 1918, and served until November 26, 1919, when he was transferred to the regular Navy. On March 15, 1920, he was tried and convicted by general court-martial of "absence from station and duty after leave had expired" and was sentenced to six months' confinement and to be dishonorably discharged from the Naval service. The period of confinement was mitigated to restriction to ship and station, and the dishonorable discharge was remitted on condition that he maintain a conduct satisfactory to his commanding officer for a period of six months. On September 28, 1920, Simpkin was again tried and convicted by general court-martial for a similar offense and in accordance with the sentence of the court was dishonorably discharged from the Naval service on February 14, 1921.
Simply because the man, nearly five years after his dishonorable discharge, developed mental incompetency which caused his commitment to a State hospital for the insane for a period of some seventeen months, it is now proposed that he be viewed as having been mentally incompetent at the time of the committing of the offense which caused his dishonorable discharge. It is solely on this presumptive ground that this bill proposes now to change the character of his service from dishonorable to honorable. To this I cannot agree.
Where a man violates the obligations of his enlistment and thereby debars himself from the rights belonging to those who faithfully and honorably served their country according to the terms of their enlistment, I feel that something more definite than the presumption of mental incompetency shown in this case is demanded to support a change in the record.
Franklin D. Roosevelt, Veto of House Bill 507. Online by Gerhard Peters and John T. Woolley, The American Presidency Project https://www.presidency.ucsb.edu/node/208683