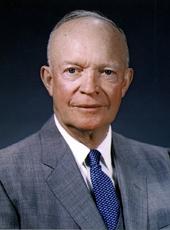 Veto of Bill To Prohibit Publication by the Government of the United States of Predictions as to Apple Prices
To the United States House of Representatives
I return herewith, without my approval, H. R. 5188, "To prohibit publication by the Government of the United States of any prediction with respect to apple prices." This bill would amend section 15(d) of the Agricultural Marketing Act (12 U.S.C. 1141 (j) (d)), as amended, by inserting after the word "cotton" the words "or apples". The effect of this would be to extend to apples the existing prohibitions with respect to the publication of price prospects that now apply only to cotton.
The provision of the Act to which apples would be added is very broad. It applies to any officer or employee of the United States, in either the legislative or executive branches of the Government, except to the Governor of the Farm Credit Administration. It should not be extended to other farm products. In particular, the addition of apples to this provision would further restrict the agricultural-outlook service of the Department of Agriculture since it would prohibit the publication and, on occasion, the formal discussion of future price prospects for apples by any employees of the Department, including cooperative employees of the Federal-State Extension Service.
I believe that it is a vital responsibility of the Federal Government to gather and disseminate accurate, timely, comprehensive, and useful economic information, so that producers and consumers, buyers and sellers may have available to them the maximum amount of economic knowledge. This is especially true of farmers, who generally are not in a position to acquire for themselves [p.663] all the necessary facts concerning supply and demand conditions affecting their commodities. Because of the great instability of their prices and incomes, they stand in particular need of accurate, timely, and comprehensive economic information to assist them in the development of their plans for production and marketing. Denial to farmers of this type of information in the case of another major commodity would represent a backward step tending to undermine the foundations of the entire agricultural-outlook service.
It is difficult to see how the cutting off of analysis of price trends and dissemination of price prospects by the Department of Agriculture can in any way assist the farmer. Interpretations of the price situation will still be made by others. At times, these may come from sources whose interests run contrary to those of the apple producers. This legislation would reduce or seriously limit the ability of field workers to counteract price rumors detrimental to the farmers' interests.
For these reasons I have felt obliged to withhold my approval from this measure.
DWIGHT D. EISENHOWER
Dwight D. Eisenhower, Veto of Bill To Prohibit Publication by the Government of the United States of Predictions as to Apple Prices Online by Gerhard Peters and John T. Woolley, The American Presidency Project https://www.presidency.ucsb.edu/node/273597