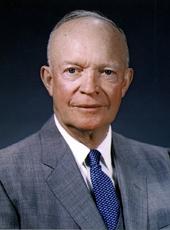 Veto of Bill Pertaining to Improvements to Two Business Properties in the District of Columbia.
To the House of Representatives:
I return herewith, without my approval, H.R. 3087, "To authorize the Board of Commissioners of the District of Columbia to permit certain improvements to two business properties situated in the District of Columbia."
The two properties involved, owned by private corporations, are occupied as gasoline filling stations, in a residential use district. Under the zoning regulations promulgated pursuant to the Act of March 1, 1920, as amended by the Act of June 20, 1938, the two stations may be continued as such in the category of nonconforming uses because they were in existence prior to the enactment of the zoning statute. However, except under certain conditions, these nonconforming uses cannot be physically extended, enlarged, or improved. At present there are approximately five thousand nonconforming uses in the District of Columbia. We should not single out two of these and provide benefits for them which cannot be enjoyed by any of the other many nonconforming uses.
In addition to its discriminatory nature, the bill would adversely alter the basis of comprehensive planning in the District. The city of Washington was planned with great care. However, before control of land use under a comprehensive plan was adopted in 1920, many uses grew up that did not harmonize with any orderly plan for the Nation's Capital. Although the zoning act permitted continuation of these nonconforming uses under uniform regulations, it was plainly intended to prevent changes which might perpetuate or magnify the adverse effects of these uses.
The bill would subvert both the purposes of the zoning act and the objectives of the comprehensive plan for the Nation's Capital by sanctioning the practice of "spot zoning." It constitutes an invitation for further exceptions which, if enacted into law, would frustrate comprehensive planning and make impossible the orderly development of the Federal city.
DWIGHT D. EISENHOWER
Dwight D. Eisenhower, Veto of Bill Pertaining to Improvements to Two Business Properties in the District of Columbia. Online by Gerhard Peters and John T. Woolley, The American Presidency Project https://www.presidency.ucsb.edu/node/231820