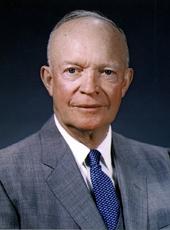 Veto of Bill Increasing the Tariff on Treated Seed Wheat.
To the House of Representatives:
I return herewith, without my approval, H. R. 11581, "To remove wheat for seeding purposes which has been treated with poisonous substances from the 'unfit for human consumption' category for the purposes of section 22 of the Agricultural Adjustment Act of 1933, and for other purposes."
Virtually all of the seed wheat entering the United States comes from Canada. Much of the wheat so imported is treated with poisonous substances which act as inhibitors of wheat diseases and insects. As such wheat is unfit for human consumption, it is so classified under the Tariff Act. Under the classification, "wheat unfit for human consumption," treated seed wheat is dutiable at five percent ad valorem (about ten cents per bushel at current prices) as compared with a duty of 21 cents per bushel on all other imported wheat, including untreated seed wheat. The present measure would reclassify treated seed wheat and put it in the straight "wheat" classification, thereby making it subject to the higher rate of duty.
The duty on wheat unfit for human consumption was reduced from 10 to 5 percent ad valorem in a bilateral agreement with Canada effective in 1939. The present rate was bound under the General Agreement on Tariffs and Trade in 1948. These agreements recognize the right of the United States to raise duties or impose quotas should imports, at current rates of duty, of wheat unfit for human consumption seriously injure or threaten injury to domestic producers. Similar protection is provided under these international agreements and the Agricultural Adjustment Act with respect to imports which interfere with programs of the Department of Agriculture.
There is, in the record, no claim that the present rate of duty is imposing a hardship on anyone, or interfering with any program of the Department of Agriculture. Our laws provide a method for making and sustaining such a claim, which has not been invoked in this case. While, in some respects, seed wheat classifications may be anomalous, this seems a scant basis for taking an action which, I believe, would violate our international agreements, and be inimical to the trade policy of the United States, the interests of our farmers, and our relations with Canada.
The United States is constantly working to reduce the barriers to world trade. The latest manifestation of this effort is the recent and overwhelming endorsement by the Congress of a four-year extension of the Trade Agreements Act. Tariff reduction without serious hardship to our domestic producers is an integral part of our trade policy. Approval of H. R. 11581 would be inconsistent with this policy and would not be understood by our trading partners, particularly Canada.
DWIGHT D. EISENHOWER
Dwight D. Eisenhower, Veto of Bill Increasing the Tariff on Treated Seed Wheat. Online by Gerhard Peters and John T. Woolley, The American Presidency Project https://www.presidency.ucsb.edu/node/233870