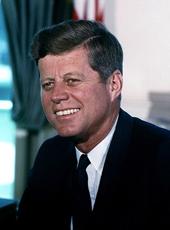 Veto of Bill Increasing Retirement Benefits of Certain Policemen and Firemen.
I RETURN herewith, without my approval, S. 1528 "To increase the relief or retirement compensation of certain former members of the Metropolitan Police force, the Fire Department of the District of Columbia, the United States Park Police force, the White House Police force, and the United States Secret Service; and of widows and children of certain deceased former officers and members of such forces, department or service."
This bill is a re-enactment of a similar proposal in the last Congress which President Eisenhower expressed disapproval of on September 24, 1959.
I find objectionable that portion of the bill which increases by 10% the annuities of certain former members of the Police, Fire Department and Secret Service.
Already, as a result of the Equalization Act of 1923, which gives an automatic proportionate increase in annuities whenever active duty policemen and firemen receive them, a significant number of these retirees now receive a larger pension than their annual salaries while on active duty. The record also indicates that this group is much more generously treated than other District Government annuitants who are covered by other retirement programs. The proposal would compound the existing disparity and is inconsistent with essential objectives of fairness and impartiality to all employees.
The provisions of the bill affecting widows and surviving minor children of deceased policemen and firemen who retired prior to October 1, 1956, are a different matter. Their annuities were last adjusted in 1949, and, in the years since, this fixed income has diminished in value with each increase in the cost of living. S. 1918, which has passed the Senate, provides for an early increase in these annuities and I am hopeful that the House of Representatives will pass this bill promptly.
JOHN F. KENNEDY
John F. Kennedy, Veto of Bill Increasing Retirement Benefits of Certain Policemen and Firemen. Online by Gerhard Peters and John T. Woolley, The American Presidency Project https://www.presidency.ucsb.edu/node/235671