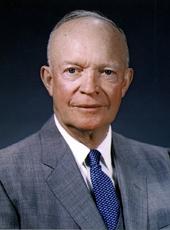 Veto of Bill for the Relief of the Thomson Contracting Company, Inc.
To the House of Representatives:
I return herewith, without my approval, H. R. 5904, "for the relief of Thomson Contracting Company, Incorporated."
The bill directs payment to the Thomson Contracting Company of $48,966.36, a sum computed and recommended by the Judiciary Committee as the amount reasonably due this company for losses incurred in the performance of a contract with the Department of the Navy for certain construction work in the British West Indies.
The contract referred to was a fixed-price agreement, awarded after competitive bidding, and called for payment for the work in the amount of $143,000. The record .establishes that the Thomson Contracting Company, in this undertaking, suffered a succession of maritime accidents which occasioned losses and expenditures considerably beyond the price the Government was committed to pay. In each instance, the Department of the Navy accommodatingly extended the time for performance of the contract on the ground that the delay was unavoidable and without the contractor's fault or negligence.
It is unfortunate that this party to a Government contract lost money in fulfilling its part of the bargain. I can find, however, no sound justification for accepting the principle of this bill that the United States Government underwrite losses incurred by those who undertake to carry out contractual obligations with it. Every negotiated or fixed-price contract represents a risk voluntarily assumed, presumably for the purpose of profit. This is the rule traditionally associated with our free enterprise economy. It seems to me that to depart from it would tend inevitably to bad practices and destruction of the advantages of competitive bidding. The mere fact that losses occurred is not a sufficient cause or support for a measure to restore the contractor at the expense of the Government. Had this contract been with a private party and the situation been as here, the Thomson Contracting Company would have had no recourse and would have been obliged to accept the loss as part of the risks of the business in which it was engaged. I do not believe it reasonable to expect the federal Government to do more.
DWIGHT D. EISENHOWER
Dwight D. Eisenhower, Veto of Bill for the Relief of the Thomson Contracting Company, Inc. Online by Gerhard Peters and John T. Woolley, The American Presidency Project https://www.presidency.ucsb.edu/node/233853