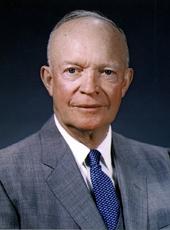 Veto of Bill for the Relief of the Estate of Mrs. Margareth Weigand.
To the United States Senate:
I return herewith, without my approval, the enrolled bill (S. 502 ), "For the relief of the estate of Mrs. Margareth Weigand."
Kurt F. Weigand, the son of Margareth Weigand and a German citizen resident in the United States, was interned in 1942 as an enemy alien. Following his release from parole in 1945, he died in Fargo, North Dakota, by accidental drowning. Owing to his coverage under the Social Security Act, his mother, a resident and citizen of Germany, became entitled to a lump sum death benefit award. The amount of the award was vested in the Attorney General by Vesting Order 17973, dated May 31, 1951, which was issued in accordance with the provisions of the Trading With the Enemy Act. This bill would provide for the return of the amount so vested to the estate of Mrs. Margareth Weigand. Mrs. Weigand was alive at the date of issuance of the vesting order.
Section 39 of the Trading With the Enemy Act, as amended, in general prohibits the return of property or interests in property vested from nationals of Germany or Japan unless such nationals are eligible for return under the provisions of section 32 of the Act. Mrs. Weigand did not file a claim under section 32 for return of the amount vested, and the record contains no indication that she would have been eligible for return. Her ineligibility would disqualify her successors in interest. If ineligible, the enactment of the bill would authorize the transfer of the property to the beneficiaries of her estate contrary to existing general law.
Moreover, even if these beneficiaries were eligible for the return of the property, this bill would bestow a preference on them by setting aside the claims procedures prescribed by general law. There is no apparent reason for singling out the beneficiaries for preferential treatment of any nature.
The reasons urged in support of this measure would equally apply to the cases of thousands of other enemy nationals whose property in the United States was vested pursuant to the provisions of the Trading With the Enemy Act.
DWIGHT D. EISENHOWER
Dwight D. Eisenhower, Veto of Bill for the Relief of the Estate of Mrs. Margareth Weigand. Online by Gerhard Peters and John T. Woolley, The American Presidency Project https://www.presidency.ucsb.edu/node/233608