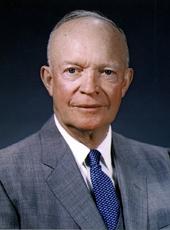 Veto of Bill for the Relief of Roy Cowan and Others.
To the House of Representatives:
I return herewith, without my approval, H. R. 6421, "For the relief of Roy Cowan and others."
The bill directs the payment of sums aggregating $276,568 to twenty-eight individuals in settlement of claims for damages based on the flooding of privately-owned lands. The flooding is alleged to have resulted from activities of the Fish and Wildlife Service of the Department of the Interior in the establishment and management of the Lake Alice National Wildlife Refuge in North Dakota.
In my judgment this is a case in which there has been an unfortunate failure in communications between the Executive and Legislative branches of the Government. A subcommittee of the House conducted a hearing on the ground and made a personal inspection of the area and the construction works involved. Although Department of the Interior engineers testified at the hearing, the views of the Department were not presented at the hearing and the report of the Department on the bill apparently was not received in time for consideration before floor action was taken by the House of Representatives. As a result, the record before me is one of unresolved disagreements of fact and law. Nevertheless, the materials presented by the Department of the Interior convince me that a satisfactory and adequate basis has not been established for appraising the merits and the equity of the claims.
Under the circumstances I believe that I have no choice but to return the bill without my approval, but with my recommendation that the case be handled either by the referral process frequently used in difficult claims cases or, if warranted, by the enactment of a jurisdictional bill which will preserve the rights and proper defenses of the litigants.
DWIGHT D. EISENHOWER
Dwight D. Eisenhower, Veto of Bill for the Relief of Roy Cowan and Others. Online by Gerhard Peters and John T. Woolley, The American Presidency Project https://www.presidency.ucsb.edu/node/233084