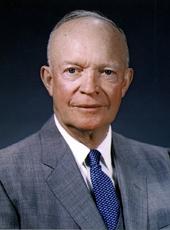 Veto of Bill for the Relief of Klyce Motors, Incorporated
[Released August 3, 1954. Dated August 2, 1954]
To the House of Representatives:
I return herewith, without my approval, H.R. 5185, "For the relief of Klyce Motors, Incorporated."
The bill proposes to pay Klyce Motors, Incorporated, of Memphis, Tennessee, the sum of $91,000 for alleged losses sustained in connection with the purchase, on May 25, 1946, of 109 surplus trucks from the War Assets Administration. The evidence discloses that these trucks were represented to be new, disassembled, and boxed for export. When the trucks were uncrated for assembly, it was discovered that certain parts were rusted and otherwise damaged in a manner necessitating repair or replacement. Government inspection personnel confirmed that the condition of these trucks did not conform to the warranty made to the purchaser by the disposal agency. A settlement agreement for breach of warranty was entered into in the amount of $20,710, and the Government was released from further liability.
There must come a time in all negotiations leading to settlement between parties when final commitments can be made and thereafter relied upon by both parties. In this case, however, equitable considerations indicate that the Government should not insist upon strict adherence to its legal rights.
The records show that when the Company, on April 17, 1947, accepted the settlement of its claim in the amount of $20,710 (5% of the purchase price), they had already incurred a loss of over $30,000 exclusive of assembly costs. On the other hand, the tabulation of loss. elements which was inserted in the committees' hearings appears to include losses for which the Government is not responsible and for which it should not pay. The figures presented clearly do not justify the $91,000 payment authorized by the bill.
Under the circumstances, I am compelled to withhold my approval from this bill. I believe, nevertheless, that a compromise adjustment is warranted. I suggest that the claim be reconsidered by the Congress. I would approve a measure which appears to be more realistic and which makes a more equitable adjustment and apportionment of the rights of both the Government and the Company.
DWIGHT D. EISENHOWER
[APP Note: In the Public Papers of the Presidents series, this document is dated August 3, 1954, the date it was released. The American Presidency Project dates this document as August 2, 1954, the date the bill was vetoed.]
Dwight D. Eisenhower, Veto of Bill for the Relief of Klyce Motors, Incorporated Online by Gerhard Peters and John T. Woolley, The American Presidency Project https://www.presidency.ucsb.edu/node/232420