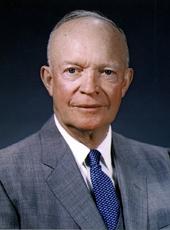 Veto of Bill for the Relief of Hong-to Dew.
To the House of Representatives:
I am returning herewith, without my approval, H. R. 2763, "for the relief of Hong-to Dew."

This measure would require the Attorney General to pay to Hong-to Dew, a resident of Formosa, the sum of $2,820.32, representing the proceeds of certain property vested as a consequence of World War II pursuant to the Trading with the Enemy Act.
Mr. Dew was born on Formosa in 1892 when it was Chinese territory. In 1895 Formosa was ceded to Japan by China and remained Japanese territory until the end of World War II. Because of his wartime residence on Formosa which was within the territory of a nation with which the United States was at war, the Office of Alien Property in 1950 and 1951 vested 102, shares of Socony-Vacuum Oil Company stock which Mr. Dew had acquired during the course of his more than 30 years employment by that company. The sum of $2,820.32 represents the proceeds realized from the sale of these 102, shares by the United States.
Mr. Dew filed a claim for the administrative return of the vested stock in 1951. Under the Trading with the Enemy Act, Mr. Dew could receive a return only if after Pearl Harbor he had been substantially deprived of liberty pursuant to a Japanese law, decree or regulation discriminating against political, racial or religious groups. The evidence submitted by Mr. Dew, although showing some mistreatment at the hands of Japanese officials, failed to meet the requirements of the law. Accordingly, Mr. Dew's claim was denied.
Both the House and Senate reports on the bill recognize that Mr. Dew is not entitled to a return of the vested property under existing law. Relief is recommended notwithstanding this state of the law because of the action taken against Mr. Dew by the Japanese authorities.
In general, the vesting of alien-owned property under the Trading with the Enemy Act resulted from the owner's residence in enemy territory as distinguished from friendly or neutral territory, and not from his citizenship. Accordingly, there were many cases of vesting action, both before and after the cessation of hostilities in World War II, with respect to the property of individuals having non-enemy citizenship who were resident within enemy territory.
As deserving of sympathy as Mr. Dew's case may be, I nevertheless do not find adequate reason or justification for approving H. R. 2763, for to do so would be to grant preferential treatment to Mr. Dew by according to him a benefit which is denied by a statute of general application to others whose circumstances may be equally appealing.
DWIGHT D. EISENHOWER
Dwight D. Eisenhower, Veto of Bill for the Relief of Hong-to Dew. Online by Gerhard Peters and John T. Woolley, The American Presidency Project https://www.presidency.ucsb.edu/node/233511