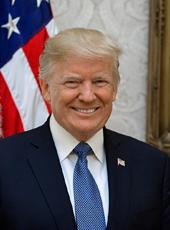 Trump Campaign Statement - Trump Campaign Scores Major Election Integrity Victory in Philadelphia
Donald J. Trump for President, Inc. released the following statement on the Trump Campaign's major election integrity victory in Philadelphia, Pennsylvania:
"In a major victory for election integrity, election transparency, all Pennsylvania voters, and the rule of law, the Trump Campaign has prevailed in our suit challenging our Republican poll watchers' complete lack of any meaningful access to the ballot processing and counting process.
"The eyes of the country are on Pennsylvania, but Pennsylvania Democrats, led by their radical left Secretary of State whose only goal is to steal this election from President Trump, has kept eyes off of the absentee ballot counting process. That ends now in Philadelphia.
"As a result of this incredible legal victory, the lower court's order has been reversed. Now, according to the Commonwealth Court of Pennsylvania, 'all candidates, watchers, or candidate representatives' shall 'be permitted to be present for the canvassing process' and 'be permitted to observe all aspects of the canvassing process within 6 feet, while adhering to all COVID-19 protocols, including, wearing masks and maintaining social distancing.'
"For the good of the nation, every Pennsylvania county should follow the lead of this judge and provide access for observers to ensure transparency and integrity in Pennsylvania. That is the only way to ensure a fair, transparent election in which all Pennsylvania voters can have confidence their vote will count."
- Justin Clark, Trump 2020 Deputy Campaign Manger and Senior Counsel
Click here to read the order.
Donald J. Trump, Trump Campaign Statement - Trump Campaign Scores Major Election Integrity Victory in Philadelphia Online by Gerhard Peters and John T. Woolley, The American Presidency Project https://www.presidency.ucsb.edu/node/346945