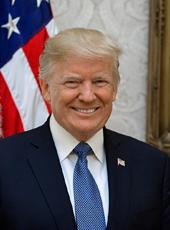 Trump Campaign Statement on New York Times Story on Joe Biden & China
"Joe Biden appeased China and advanced its interests throughout his 47 years in Washington and American workers paid the price. He naively advocated for giving Most Favored Nation trade status to China and championed their entry into the World Trade Organization, which cost the United States 60,000 factories and 3.5 million jobs. To this day, he doesn't view China as an economic threat and routinely dismisses it as a competitor to the United States, while bragging that he's spent more time with Chinese President Xi Jinping than anyone else. When China lied to the world about the coronavirus outbreak and enlisted the World Health Organization in its deception, Biden attacked President Trump for speaking the truth and said he would continue to send American taxpayer dollars to the WHO. Biden still has no explanation for why his son Hunter accompanied him to Beijing on Air Force Two while he was vice president and immediately landed a $1.5 billion dollar deal with the Bank of China.
"President Trump is the first president to stand up to China and hold them accountable for their bad actions, cleaning up the mess made by weak career politicians like Joe Biden. For decades, China ripped off America, stole our jobs and our technology, counterfeited our products, and manipulated their own currency to gain an unfair advantage in the global economy. President Trump is the only one who said, 'No more!' Now Joe Biden says he would end President Trump's tariffs on China without getting anything in return. President Trump has clearly identified China as the source of the global pandemic and is holding the WHO accountable for favoring China by withdrawing American tax dollars. President Trump's China policy puts America first, while Joe Biden has been getting steamrolled for nearly five decades and wants to return to his failed status quo."
- Tim Murtaugh, Trump 2020 communications director
Donald J. Trump, Trump Campaign Statement on New York Times Story on Joe Biden & China Online by Gerhard Peters and John T. Woolley, The American Presidency Project https://www.presidency.ucsb.edu/node/348585