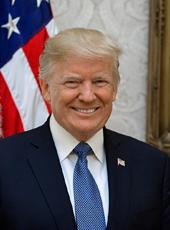 Trump Campaign Statement on New Unemployment Claims Numbers
"President Trump is working around the clock to combat the global coronavirus pandemic, which artificially interrupted the greatest economy in our lifetimes. He provided support for workers and families and launched the successful Paycheck Protection Program for small business owners so that employees don't miss a paycheck. The President is seeking more funding from Congress, yet Democrats are still playing despicable politics by delaying a new round of support for workers. This is further proof that Democrats care more about scoring points than they do about helping Americans in need. It was through President Trump's leadership that our economy reached such great heights in the first place and he is clearly the leader to restore us to that strength.
"Joe Biden, meanwhile, has teamed up with Nancy Pelosi and Washington, D.C. Democrats to use this crisis as an excuse to inflict the economy-strangling Green New Deal on an already anxious public. Piling a mountain of regulations on employers and targeting the energy industry for destruction would be devastating to workers and increase energy bills nationwide. Biden also has a history of supporting job-killing trade deals like NAFTA and TPP, claims that China represents no economic threat to the United States, and would raise taxes on nearly every American taxpayer. The nation simply cannot afford his poisonous mixture of tired and radical policies, particularly at a time of economic peril created by an outside force."
- Tim Murtaugh, Trump 2020 communications director
Donald J. Trump, Trump Campaign Statement on New Unemployment Claims Numbers Online by Gerhard Peters and John T. Woolley, The American Presidency Project https://www.presidency.ucsb.edu/node/348512