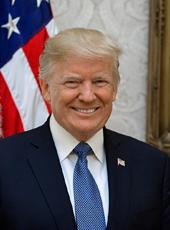 Trump Campaign Statement on Joe Biden's Labor Day Appearance
"Joe Biden isn't fooling anyone. You don't have to guess what Joe Biden would do to our economy and to the American worker because we saw it for eight years. His foolish support for NAFTA killed 850,000 jobs, while his support for China took 3.2 million jobs away from American workers and sent them straight to China as 60,000 manufacturing plants closed down. Coming out of a global pandemic, Joe Biden is inexplicably promising to raise taxes on more than 80 percent of taxpayers by $4 trillion, eliminate fracking, and impose the crushing regulations of the Green New Deal to destroy 10 million energy jobs in the United States. He brags about giving amnesty to tens of millions of illegal aliens, handing them taxpayer-funded healthcare and work permits to compete against Americans. The American economy is recovering rapidly from the China virus and Biden proudly says he would shut it down again, proving that he has no clue what it means to build a strong economic resurgence.
"President Trump built the world's best economy before the global pandemic hit and he is already doing it again. August's strong jobs report is just the latest evidence in a four-month run of record job growth, with 10.6 million jobs added, that the Great American Comeback is already underway. The 1.4 million jobs created in August alone are 2.5 times more than the best job-creation month from the entirety of the Obama-Biden administration. The Trump record includes historic low unemployment rates for women, Blacks, Hispanics, Asians, veterans, and the disabled, proving that the President's policies benefitted people from all corners of America. This Labor Day, less than two months before Election Day, the choice is clear for voters: President Trump is the only one who can Make America Great Again."
- Hogan Gidley, Trump 2020 national press secretary
Donald J. Trump, Trump Campaign Statement on Joe Biden's Labor Day Appearance Online by Gerhard Peters and John T. Woolley, The American Presidency Project https://www.presidency.ucsb.edu/node/348587