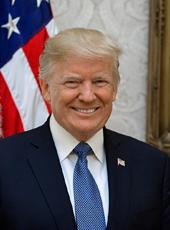 Trump Campaign Press Release - Vice President Mike Pence Hosts 'Workers for Trump' Event in Minnesota, Condemns Joe Biden for Shipping American Jobs Overseas
Vice President Mike Pence traveled to Duluth, Minnesota to speak directly to Americans most affected by Joe Biden's forty-seven years of failed leadership, bad trade deals, and anti-jobs agenda. While President Trump and Vice President Pence have brought jobs back from overseas, rebuilt American manufacturing, and stood by our workers through their America First agenda, Joe Biden and the Democrats plan to destroy our economy by caving to the radical left's socialist agenda. As the Vice President touched down in Minnesota, six Iron Range mayors from historically Democrat strongholds endorsed President Trump's re-election, demonstrating the growing support for the Trump-Pence agenda in the heartland. While in Duluth, Vice President Pence described the dire threat of a Biden-Harris presidency:
"Joe Biden actually wants to go back to economic surrender with China across the board. He actually said not long ago that he wants to repeal all of the tariffs that are leveling the playing field for American workers. Well, President Donald Trump stood up to China, will keep standing up to China to put American jobs and American workers first. But Joe Biden's record on trade goes far beyond our relations with China. He voted for NAFTA, and I don't have to tell all of you all across the heartland we know what happened there. Back in the Hoosier State we literally saw almost entire communities shuttered as factories closed and moved jobs south of the border."

The Vice President will also travel to Traverse City, Michigan to attend a 'Make America Great Again' event and promote President Trump's strong leadership in restoring strength, prosperity, and security to the American people.
Donald J. Trump, Trump Campaign Press Release - Vice President Mike Pence Hosts 'Workers for Trump' Event in Minnesota, Condemns Joe Biden for Shipping American Jobs Overseas Online by Gerhard Peters and John T. Woolley, The American Presidency Project https://www.presidency.ucsb.edu/node/345565