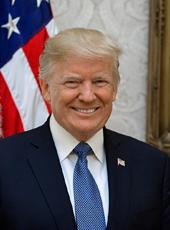 Trump Campaign Press Release - Vice President Mike Pence Accepts Endorsement from Southern States Police Benevolent Association, Condemns Joe Biden's Failure to Support Law and Order
As rioters and looters wreak havoc in communities across America, Joe Biden refuses to condemn the violent leftist organizations that promote the chaos. While Democrat mayors allow their cities to burn, President Trump has stepped up to support police officers and enforce law and order as Joe Biden accuses the law enforcement community of 'systemic racism.' As Vice President Pence explained while accepting the endorsement of the Southern States Police Benevolent Association in Raleigh, North Carolina, only the Trump Administration has consistently stood up to violent agitators and backed the blue:
"Joe Biden, we know, got out of his basement this week. He went to Pennsylvania. After months of staying silent about rioting and looting and violence in the streets of our cities, Joe Biden said we have to stand against violence in every form it takes. But right after he said that, he criticized law enforcement. He never mentioned the anarchists and the left-wing mobs that have been sowing violence in the streets of our major cities. He never condemned Antifa. He never called out his campaign staff or his running mate that actually were raising money to bail out violent criminals. And Joe Biden never called out Democrat mayors or Democrat governors who have failed to quell the violence in their cities and their state. The truth is that Joe Biden would double down on the policies that have led to violence in American cities. And the hard truth is, you won't be safe in Joe Biden's America."

While in Raleigh, Vice President Pence also attended a fireside chat hosted by the Susan B. Anthony List. President Trump is the most pro-life president in American history, and his administration will always fight to defend the unborn and preserve the sanctity of life.
Donald J. Trump, Trump Campaign Press Release - Vice President Mike Pence Accepts Endorsement from Southern States Police Benevolent Association, Condemns Joe Biden's Failure to Support Law and Order Online by Gerhard Peters and John T. Woolley, The American Presidency Project https://www.presidency.ucsb.edu/node/345533