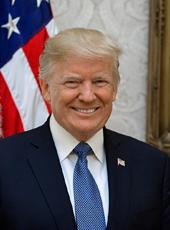 Trump Campaign Press Release - Texas Municipal Police Association Endorses President Trump: "Joe Biden is Not Capable of Making Any Kind of Commitment to Law and Order"
As violent rioters continue to terrorize Democrat-run communities across the country, Joe Biden remained silent for months because he's too weak to stand up to radicals in his own party. While cities burned, Biden called these left-wing rioters 'peaceful protestors' and blamed law enforcement for causing them. In stark contrast, President Donald J. Trump has taken swift action to maintain law and order in cities across the country and will always back the brave men and women in blue. President Trump condemned the violence without hesitation and immediately offered assistance to cities that have been destroyed – and as a result of the President's steadfast commitment to our nation's law enforcement, the Texas Municipal Police Association, which represents over 30,000 law enforcement officers across the Lone Star State, endorsed President Trump for re-election:
"Since taking office, President Trump has proven to be a law and order President and a supporter of America's law enforcement officers. From appointing judges who uphold the Constitution, to the establishment of the Presidential Commission on Law Enforcement and Administration of Justice, to comforting the families of fallen officers, he has been steadfast in his support. Most importantly, President Trump has committed to providing law enforcement with the equipment, personnel, and training that we need to protect our communities across the state of Texas, and across the country.
"By comparison, Joe Biden is not capable of making any kind of commitment to law and order. Those he has surrounded himself with are the loudest voices calling for defunding police across the United States. Biden has made snap judgments about specific situations involving law enforcement without benefit of the facts, simply to score political points. We do not believe Biden has a coherent picture of the current state of law enforcement in Texas, or across America." - Thomas Brown, Texas Municipal Police Association President
Donald J. Trump, Trump Campaign Press Release - Texas Municipal Police Association Endorses President Trump: "Joe Biden is Not Capable of Making Any Kind of Commitment to Law and Order" Online by Gerhard Peters and John T. Woolley, The American Presidency Project https://www.presidency.ucsb.edu/node/345517