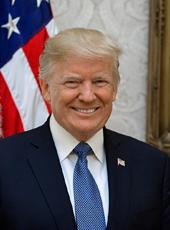 Trump Campaign Press Release - Team Trump Online: Joe Biden Wants to Defund the Police
Joe Biden would redirect money from – or defund – local police departments and strip law enforcement of the equipment and protection they need to keep themselves and the American people safe. The extremist, anti-police leftists who are now in control of the Democrat Party have made Joe Biden the Trojan horse for their radical, dangerous agenda. House Republican Whip Steve Scalise (LA-01) discussed this and more during tonight's 'Team Trump Online!' hosted by Trump 2020 Senior Advisor Lara Trump.
Whip Scalise shared the powerful story of his experience with local law enforcement after they heroically saved his life in 2017. Stories like his underscore the importance of backing the brave men and women in blue. As the Law and Order President, President Trump will always stand proudly with our nation's law enforcement and uphold his oath to protect the American people. The truth is — you won't be safe in Joe Biden's America.

"While Joe Biden hides in his basement and pushes to undermine the heroic law enforcement officers protecting the lives of innocent people, our great cities are being torn apart by violent anarchists who aim to destroy America as we know it," said House Republican Whip Steve Scalise (LA-01). "Our country needs four more years of President Trump's commitment to backing the blue and defending the American people against left-wing extremists."
"Joe Biden and the radical left are calling to defund and dismantle our nation's law enforcement, leaving our police officers and the American people defenseless," said Lara Trump, Trump 2020 Senior Advisor. "As Democrat-run cities are completely overwhelmed by anarchy, chaos, and destruction, President Trump is going above and beyond to defend our brave officers on the front lines and keep the American people safe."
Donald J. Trump, Trump Campaign Press Release - Team Trump Online: Joe Biden Wants to Defund the Police Online by Gerhard Peters and John T. Woolley, The American Presidency Project https://www.presidency.ucsb.edu/node/345758