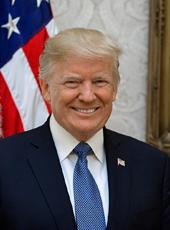 Trump Campaign Press Release - Summary Of Trump's Economic Remarks In Bangor, Maine
• As Mr. Trump continues to argue for change in our rigged system, many who have benefited from these imbalanced trade deals are lashing out tomaintain the status quo.
• Mr. Trump takes their attacks as a compliment, and proof that his challenge to the system is shaking D.C. Mr. Trump wants trade deals, but he wantstrade deals that are fair, balanced and benefit American workers. Ones that will produce jobs and wealth for our country and our workers.
• America has lost nearly a third of our manufacturing jobs in the last 20 years. This comes as our population has increased by over 50 million in thesame time. Since 2000, American household income is down $4,000, and the percentage of those outside the labor force has reached its highest level sincethe 1970's.
• Imbalanced trade deals have negatively impacted the American economy. We are no longer the world's dominant producer and our economy has weakened asa result.
• Clinton has been on the other side of this fight, as an extreme globalist who fights only for the D.C. special interests. America will suffer underher presidency.
• Mr. Trump will continue to fight to put America First, and will make sure that any trade deals are in the best interests of the country, and notestablished D.C. special interests.
Donald J. Trump, Trump Campaign Press Release - Summary Of Trump's Economic Remarks In Bangor, Maine Online by Gerhard Peters and John T. Woolley, The American Presidency Project https://www.presidency.ucsb.edu/node/318563