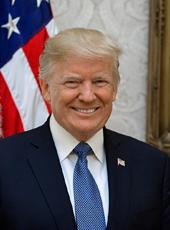 Trump Campaign Press Release - Study Finds Joe Biden's Far-Left Agenda Will Shrink Our Economy, Kill Jobs, and Make American Families Poorer
"Americans will pay the price in a lower standard of living."
Joe Biden's radical, left-wing agenda would suffocate the economy as it recovers from the global coronavirus pandemic, according to a new study from the Hoover Institution. Biden would raise taxes on all income groups, wage a war against American energy production, and bury small businesses in an avalanche of red tape, leaving fewer American workers with a paycheck and more American families with less income.
As Vice President, Joe Biden oversaw the worst economic recovery since the Great Depression of the 1930s, and now he wants to return to the same failed, old, liberal ideas that held our country back for so many years. His agenda would result in "4.9 million fewer working Americans, $2.6 trillion less in GDP, and $6,500 less in median household income."
"Most of the media will ignore it," The Wall Street Journal editorial board writes, "which is why we thought we'd provide readers with more than usual detail."
Read the editorial below.
The Wall Street Journal: The Cost of Bidenomics
"A new study on Biden's tax, health-care, energy and regulation proposals predicts $6,500 less in median household income by 2030."
Joe Biden has shrewdly kept the campaign focus on Covid-19 and President Trump, which has helped him avoid having to talk much about his own policies. That's especially true of his economic proposals, which a new study out Sunday from the Hoover Institution shows will have a damaging impact on growth, job creation and household income.
Mr. Biden often cites Moody's, the credit-rating service, for saying his economic plan will yield faster growth and more jobs. "Wall Street," he likes to say when he mentions Moody's, as if that's a conservative stamp of approval, even as he claims Mr. Trump is a captive of Wall Street.
…
The housing market is booming, small-business sentiment is bullish, and manufacturing is on the rebound. Once a Covid-19 vaccine is approved, and better therapies become more widely available, the economy should take off as even Democratic governors ease their lockdowns. The service economy will revive as Americans feel safer, and the Federal Reserve will keep interest rates low as long as it can get away with it. Mr. Biden could do nothing and inherit a boom in 2021 and 2022.
The issue is whether Mr. Biden's policies will nurture this strong recovery, or slow it down as Barack Obama's policies did after the 2009 recession.
…
The 50-page Hoover study is valuable because it examines policies for their incentive and supply-side effects, rather than merely macroeconomic demand-side spending.
Overall, the authors estimate that the Biden agenda, if fully implemented, would reduce full-time equivalent employment per person by about 3%, the capital stock per person by some 15%, and real GDP per capita by more than 8%. Compared to Congressional Budget Office estimates for these variables in 2030, this means there would be 4.9 million fewer working Americans, $2.6 trillion less in GDP, and $6,500 less in median household income.
The analytical details are especially helpful on energy costs and the "labor wedge" against hiring that have received little attention. Mr. Biden denies he supports the Green New Deal, but his plans to promote electric vehicles and phase out fossil fuels go far beyond anything Mr. Obama proposed.
To take only one example, the electrification of most passenger cars would increase the per capita demand for electric power by 25% even as more than 70% of baseline electric power from fossil fuels would go offline. Bridging this supply-demand gulf would require enormous subsidies and far more investment and labor to achieve the same energy output. Mr. Biden's energy plans would cut total factor productivity by 1%-2% across the entire economy.
Or consider Mr. Biden's expansion of the Affordable Care Act and Medicare for those above age 60 (versus 65 now). These subsidies affect the incentive to work, and the authors estimate the ACA changes would increase the average marginal tax rate on labor by 2.4 percentage points. That's nearly half as much as the six percentage points from the original ACA, which is part of the explanation for the agonizingly slow labor recovery in the Obama era.
Mr. Biden is also proposing substantial increases in business tax rates that will raise the cost of capital. The former Vice President likes to say he'd only raise the top corporate tax rate to 28% from 21%. But so-called pass-through entities (often small businesses) employ more than 40 million Americans, and most pay taxes at the individual tax rate.
"Biden's plan to raise personal income and payroll tax rates would push their federal rates from below 40 percent to, often, above 50 percent, and these are on top of state income taxes," the authors write.
Mr. Biden would also raise capital costs by phasing down bonus depreciation in the 2017 tax reform, and he'd raise labor costs by imposing the 12.4% Social Security payroll tax to income above $400,000. The $400,000 threshold isn't indexed for inflation so it would apply to ever-more Americans as the years go by.
There is much more in the Hoover study, especially on the costs of returning to Obama-style regulation. Most of the media will ignore it, which is why we thought we'd provide readers with more than usual detail.
The risk from Joe Biden's policies isn't that they will send the economy reeling right away. The problem is that they will have a long-term corrosive impact by raising the cost of capital, reducing the incentive to work and invest, and reducing productivity across the economy. Americans will pay the price in a lower standard of living than they otherwise would—and that they deserve.
Donald J. Trump, Trump Campaign Press Release - Study Finds Joe Biden's Far-Left Agenda Will Shrink Our Economy, Kill Jobs, and Make American Families Poorer Online by Gerhard Peters and John T. Woolley, The American Presidency Project https://www.presidency.ucsb.edu/node/346819