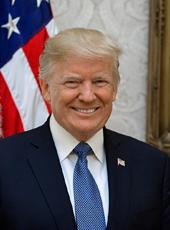 Trump Campaign Press Release - President Trump is the Only Candidate Who Will Put American Seniors First
Joe Biden tried to cut Social Security, and now he wants to make illegal immigrants eligible.
The contrast between President Trump and Joe Biden could not be more clear.
For 40 years, Joe Biden advocated for freezing Social Security and Medicare benefits, asBernie Sanders pointed out. Biden argued for and supported efforts to cut Social Security, and he voted to raise taxes on Social Security benefits. In 2007, Biden said he would "absolutely" look at all options regarding Social Security and warned that Democrats "have to make tough decisions" on Social Security. Now, Biden is lying about his record while fully embracing the far left and suggesting that illegal immigrants deserve to receive Social Security benefits.
In contrast, President Trump made an ironclad pledge to protect Social Security—and he's making good on that promise. President Trump has also delivered other good results for seniors. He signed an executive order to "protect and improve" Medicare with expanded payment options and fewer regulations. In fact, the number of Medicare Advantage plans available to seniors increased by nearly 1,200 during the first two years of the Trump Administration, and premiums have declined by 23% over the last two years. Prescription drug costs have fallen below historic trends, seniors saw a boost in the value of their retirement accounts, and the Trump economy led to a record high number of 401(k) and IRA millionaires.
President Trump believes benefits like Social Security and Medicare should go to Americans who truly need them—not people who come into our country illegally. Joe Biden, Kamala Harris, and the rest of the radical left are a different story. They will never put Americans first.
Donald J. Trump, Trump Campaign Press Release - President Trump is the Only Candidate Who Will Put American Seniors First Online by Gerhard Peters and John T. Woolley, The American Presidency Project https://www.presidency.ucsb.edu/node/345822