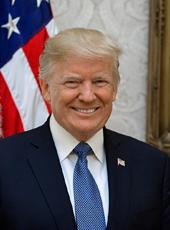 Trump Campaign Press Release - "PEACEFUL"? Portland Rioters Barricade Law Enforcement Inside Courthouse, Try to Set It On Fire
Refusing to condemn attacks on police, Biden defends rioters as "peaceful."
Joe Biden sided with radical, left-wing rioters in Portland this week, insisting they are "peaceful" while criticizing the law enforcement officers putting their lives on the line. Biden said police are the problem, even as some suffered potentially permanent blindness from the mob flashing lasers in their eyes.
With Biden and other Democrats defending these far-left agitators and criminals, why should they stop their violent, lawless behavior? With support from major political figures, rioters attempted to trap federal officials inside the courthouse and set it on fire, then beamed blinding lasers at those who escaped:

The attack on the Hatfield Federal Courthouse began after 10 p.m. local time after more than 1,000 people gathered downtown. Some became violent. The attackers blocked the entrances to the courthouse, preventing the special DHS forces inside from easily getting out. Some federal officers escaped and tried to repel those vandalizing the outside of the courthouse but were beamed in the eye by lasers, which can cause temporary and long-term blindness…

Rioters torched trash bags outside the courthouse and hurled two Molotov cocktails at the building. Others then barricaded the courthouse again using nearby fencing and roadblocks in front of the door while shooting commercial-grade fireworks at the building.
Why has Biden failed to condemn this? Biden has clearly lost his moral bearings and failed the leadership test, which is why police associations both nationally and in states like Michigan are abandoning Biden and endorsing President Trump.
It's clear that Biden is too weak to stand up to the radical, left-wing mob that attacks and disrespects our police men and women. President Trump will always support and defend the good people of law enforcement and work to ensure safe communities for all Americans.
Donald J. Trump, Trump Campaign Press Release - "PEACEFUL"? Portland Rioters Barricade Law Enforcement Inside Courthouse, Try to Set It On Fire Online by Gerhard Peters and John T. Woolley, The American Presidency Project https://www.presidency.ucsb.edu/node/345785