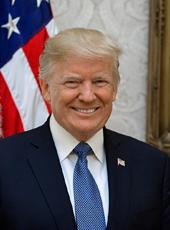 Trump Campaign Press Release - Melania Speaks at Trump South Carolina Victory Speech
Melania Trump, a rare presence on the campaign trail, offered a few words to her husband's supporters on Saturday night after the Republican presidential candidate clinched a victory in South Carolina.
"I just wanted to say, an amazing place South Carolina," the former model told the group of supporters, taking the microphone on stage for the first time on an election night with thousands of viewers watching on their televisions at home.
Trump said on CNN's State of the Union Sunday that the remarks were made on a whim.
"I really just surprised her when I said that," Trump said. "I said say a few words, Melania, there's only about 40 million people watching. Say a few words. And she got up and she spoke beautifully."
He described her as a brilliant woman, but noted she does not seek out publicity.
"She also is a very private woman and there's something very nice about that," Trump told Jake Tapper on CNN's "State of the Union." She's a great mother and she has some interesting causes that are going to be fantastic for the country."
He said that while she is going to be involved int he campaign, "what she really loves doing is being a mother to Barron."
Melania Trump, 45, has been largely absent from the campaign trail, telling reporters that she wants to ensure the couple's 9-year-old son Baron has a steady parental presence at home.
Instead, the candidate's older children Ivanka, Donald Jr. and Eric, have taken on larger roles as surrogates on the campaign trail -- touting their father's candidacy on the stump and in TV news interviews.
But on Saturday night, Melania emerged to supporters' cheers.
"Congratulations to my husband, he was working very hard. And he loves you, we love you and we are going ahead to Nevada and we'll see what happens," she said, before giving the microphone back to her husband.
Melania Trump has addressed crowds attending her husband's political rallies in the past, usually taking the stage to offer just a few words of thanks in her Slovenian-accented English.
In rare interviews alongside her husband with People Magazine and ABC's Barbara Walters, Melania Trump has offered a few glimpses into her relationship with her now-presidential candidate husband.
"He is who he is," the wife of the brash billionaire told People Magazine in September for her first mainstream media interview since Donald Trump launched his presidential campaign earlier this year. "Even if you give him advice, he will maybe take it in, but then he will do it the way he wants to do it. You cannot change a person. Let them be. Let them be the way they are."
And she told Walters that she sometimes shares her opinions with her husband, with the billionaire candidate adding that his wife had once told him to "tone it down a bit" during his debate performances.
Donald J. Trump, Trump Campaign Press Release - Melania Speaks at Trump South Carolina Victory Speech Online by Gerhard Peters and John T. Woolley, The American Presidency Project https://www.presidency.ucsb.edu/node/314945