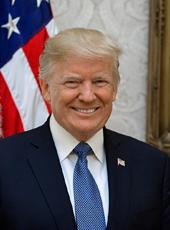 Trump Campaign Press Release - Joe Biden's Pro-Abortion Agenda is Anti-Women
Biden is too weak to stand up to the radical left.
After 47 years as a career politician in Washington, this week Joe Biden rolled out an "agenda for women" centered on forcing American families to pay for abortions with their tax dollars. Biden embraced taxpayer-funded abortion after opposing it for decades, caving to "intense criticism" from the far left. In the end, he was too weak to withstand the demands of Alyssa Milano and his own campaign staff.
Now Biden's doubling down, promising taxpayer-funded abortions, more federal funding for Planned Parenthood, federal funding for abortions overseas, and a fresh start to his decade-long war against Catholic nuns. Biden supports the abortion of babies for any reason, with no limits, all the way until the moment of birth, and he wants to force Americans to pay for it with their tax dollars – even late-term abortions of perfectly healthy babies.
This is not a policy that will help women. In fact, it will take away the right to life from many women, disproportionately women of color. It's a policy that solidifies Biden's position as a Trojan Horse for the far-left agenda. There's no extreme position Biden won't adopt under pressure from the radicals running the Democrat party.
President Trump exposed Democrats' extreme agenda in 2016, and has been the most pro-life President in history. He was the first president to speak at the March for Life, took executive action to stop federal dollars from flowing to big abortion businesses, appointed a slew of good judges, protected U.S. taxpayers from funding abortions overseas, and stood up for the inherent value of human life.
Joe Biden bows to the pro-abortion left. President Trump always defends the right to life.
Donald J. Trump, Trump Campaign Press Release - Joe Biden's Pro-Abortion Agenda is Anti-Women Online by Gerhard Peters and John T. Woolley, The American Presidency Project https://www.presidency.ucsb.edu/node/345892