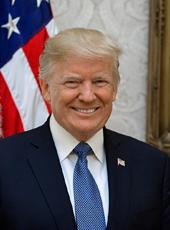 Trump Campaign Press Release - Joe Biden's Closing Message is Full of Anger, Hate, and Confusion
It's easy to see why Biden's handlers kept him in his basement as much as possible.
Until the last week, Joe Biden had been noticeably absent from the campaign trail for months, only occasionally leaving his basement to recite rage-filled, barely-intelligible stump speeches from a jumbo teleprompter while avoiding questions from the press. After his campaign failed to get the early vote totals they need to assure victory, Biden is back on the trail with sparsely-attended "rallies" that have been a disastrous series of mistakes, insults, and unhealthy rage.
It's easy to see why Biden was kept hidden from the American people for so long. In just the past ten days:
Joe Biden is the most inaccessible presidential candidate in modern history, routinely going weeks without facing media scrutiny and refusing to answer questions about where he stands on basic policy issues like packing the Supreme Court. If Biden can't go a single speech without a mistake, insult, or fit of rage, how on earth can he handle the relentless rigors of the presidency?
Donald J. Trump, Trump Campaign Press Release - Joe Biden's Closing Message is Full of Anger, Hate, and Confusion Online by Gerhard Peters and John T. Woolley, The American Presidency Project https://www.presidency.ucsb.edu/node/346920