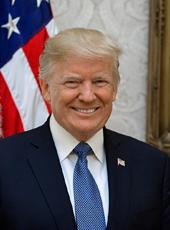 Trump Campaign Press Release - Joe Biden, Kamala Harris Prioritize Open Borders Over Public Health
The American people overwhelmingly support President Trump's coronavirus immigration restrictions.
President Trump recently extended temporary immigration restrictions to keep Americans safe from the coronavirus and make sure American workers are first in line to get back to work. When President Trump first announced these America First measures, Joe Biden, Kamala Harris, and the rest of the Democrat Party slandered his actions as xenophobic, prioritizing their extreme, open-borders agenda over keeping the American people safe from the coronavirus.
A new poll released this week reveals that the American people are firmly with President Trump when it comes to protecting their health and safety. 62% of Americans said they support the Trump Administration's temporary restrictions on legal immigration during the coronavirus pandemic, including a majority of independents (62%) and half (49%) of Democrats. This comes on the heels of another poll which found that majorities supported other specific policies, including closing the border (78%) and stopping the flow of foreign guest workers into the United States (58%).
Joe Biden and Kamala Harris will never put the wellbeing of Americans first. Biden criticized President Trump's live-saving travel restrictions on China as "xenophobic." Biden and Harris support bringing in more foreign workers to take jobs from Americans, even if it means more cases of the coronavirus in the U.S. They even support providing health care benefits to illegal immigrants. There's no question that in a Biden-Harris Administration, American citizens will come last. That will never be the case under President Trump.
Donald J. Trump, Trump Campaign Press Release - Joe Biden, Kamala Harris Prioritize Open Borders Over Public Health Online by Gerhard Peters and John T. Woolley, The American Presidency Project https://www.presidency.ucsb.edu/node/345856