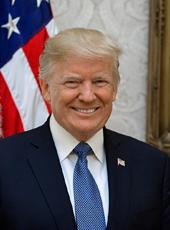 Trump Campaign Press Release - Joe Biden Eyes Castro-Lover Karen Bass for VP as She Misrepresents the Communist Group She Led
The Venceremos Brigade was not a humanitarian organization, it was a communist group that trained in guerrilla warfare.
"The fact that Joe Biden is even considering a communist sympathizer like Karen Bass as a potential vice president proves that no matter who he selects as his running mate, he has been compromised by the radical left and must be rejected by the American people in November—our way of life depends on it," said Mercedes Schlapp, Trump 2020 Senior Advisor for Strategic Communications. "As the daughter of a former Cuban political prisoner, I can tell you that Bass' description of the Venceremos Brigade is grossly deceptive and offensive to Cuban Americans. The Venceremos Brigade is a radical Marxist group that was conceptualized by Fidel Castro and managed by his regime's top spy agency. The Cuban dictatorship used Venceremos to recruit young American leftists under the guise of humanitarian work that concealed its true objectives, which were to weaken American democracy and destabilize our hemisphere. This history is disqualifying for her, and disqualifying for Joe Biden for considering her as a running mate."

"I view myself as a transition candidate," Joe Biden said in April. That's one reason it's widely believed that "Biden's vice president could be the most powerful in history," according to The Atlantic. Given Biden's weakness and inability to stand up to the far-left radicals running the Democrat Party, it's incredibly troubling that he would even consider choosing a communist Castro-lover like Rep. Karen Bass to be one heartbeat away from the presidency.

Biden's "VP pick is in many ways his political living will," said Trump 2020 Senior Advisor Jason Miller. No matter who it is, it's clear Biden is simply an empty vessel and a trojan horse for whatever the radical left wants.

Facing scrutiny, Rep. Karen Bass is misleading Americans about her past. This morning, Bass portrayed the Venceremos Brigade as a humanitarian organization, but according to official congressional testimony, contemporaneous news reports, and a Cuban exile news outlet, the Brigade was in fact a Marxist-Leninist front group designed to subvert American democracy:
"A vote for a Biden-Bass ticket would be a slap in the face to all those Cuban dissidents and exiles who arduously worked for freedom," said Florida Lt. Gov. Jeanette Nuñez.

"I don't believe in the last six decades there's ever been someone considered for the vice presidency with this level of sympathy for the Castro regime," added Florida Senator Marco Rubio. "If, God forbid, Bass is elected Vice President she'll be the highest ranking Castro sympathizer in the history of the U.S. government."
Donald J. Trump, Trump Campaign Press Release - Joe Biden Eyes Castro-Lover Karen Bass for VP as She Misrepresents the Communist Group She Led Online by Gerhard Peters and John T. Woolley, The American Presidency Project https://www.presidency.ucsb.edu/node/345812