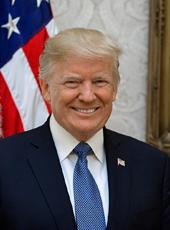 Trump Campaign Press Release - Joe Biden is Attacking President Trump With Lies About Social Security
Biden is scaring seniors in the middle of a pandemic to score political points.
At 4:48 PM ET on Friday, as President Trump was preparing to go to Walter Reed Medical Center, Joe Biden attacked him with a long-debunked lie about Social Security.
Biden falsely claimed that if what "the president's talking about" comes to pass, "the actuary of Social Security said if that plan goes through, Social Security would be bankrupt by 2023."
Multiple fact checkers have debunked this 4-Pinocchio false claim:
FactCheck.org: Biden's False Attacks on Trump's Social Security 'Plan'
The Washington Post: "There is no such Trump plan.... [T]here are no planned cuts.... [T]he actuary's letter says it is referring only to a hypothetical plan sketched out by Democrats.... [T]he letter says if transfers are made from general funds, no benefits would run out."
Further, Biden is a hypocrite. He actually praised President Obama for doing what President Trump did:
In 2010, Biden touted President Obama's payroll tax cut which he said would help millions of families keep their jobs and their unemployment benefits.
In 2011, Biden wrote that a "Payroll tax cut will create jobs" and "have no financial impact on Social Security."
As PolitiFact has noted, President Trump has kept his promise to make no cuts to Social Security.
President Trump has made it clear he will always fight to protect Americans' hard-earned Social Security benefits.
In the middle of a global pandemic that has hurt seniors the most – and while President Trump was preparing to head to the hospital – Joe Biden is scaring seniors to score political points. It's despicable.
Donald J. Trump, Trump Campaign Press Release - Joe Biden is Attacking President Trump With Lies About Social Security Online by Gerhard Peters and John T. Woolley, The American Presidency Project https://www.presidency.ucsb.edu/node/344034