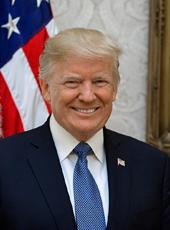 Trump Campaign Press Release - Ignoring Health Experts, Joe Biden and Kamala Harris Spread Anti-Vax Conspiracy Theories
Without evidence to support their fear-mongering, it's clear Biden and Harris care more about politics than saving American lives.
A coronavirus vaccine is a key part of returning America to normal and making our economy great again, and that's why President Trump is working hard to deliver a safe and effective coronavirus vaccine for the American people as soon as possible. Multiple public health experts, including Dr. Anthony Fauci, have been saying for months that Operation Warp Speed is free from political interference and that they would take the vaccine as soon as it is ready.
The same can't be said for Joe Biden and Kamala Harris, who are spreading fear, fueling anti-vax conspiracy theories, and actively trying to undermine the public's confidence in the vaccine. "Who's going to take the shot? Are you going to be the first one to say sign me up, they now say it's OK?" Biden told Americans this week. When CNN asked Harris if she would take the vaccine once it's approved, she refused to answer. "Well, I think that's going to be an issue for all of us. I will say that I would not trust Donald Trump," she said.
Biden and Harris are saying this for political reasons, knowing full well their irresponsible rhetoric could lead to more dead Americans. They don't seem to care that they are contradicting the scientists and top public health officials:
Instead of listening to the experts, Joe Biden and Kamala Harris are playing politics with people's lives. Instead of getting rid of the virus, they'd rather undermine American's confidence in a vaccine and shut down the economy again just because they hate President Trump.
Why would we ever let Biden kill countless American businesses, jobs and our economic future when President Trump's great American comeback is underway?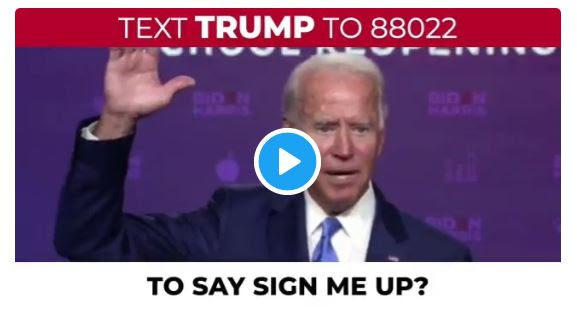 Donald J. Trump, Trump Campaign Press Release - Ignoring Health Experts, Joe Biden and Kamala Harris Spread Anti-Vax Conspiracy Theories Online by Gerhard Peters and John T. Woolley, The American Presidency Project https://www.presidency.ucsb.edu/node/345540